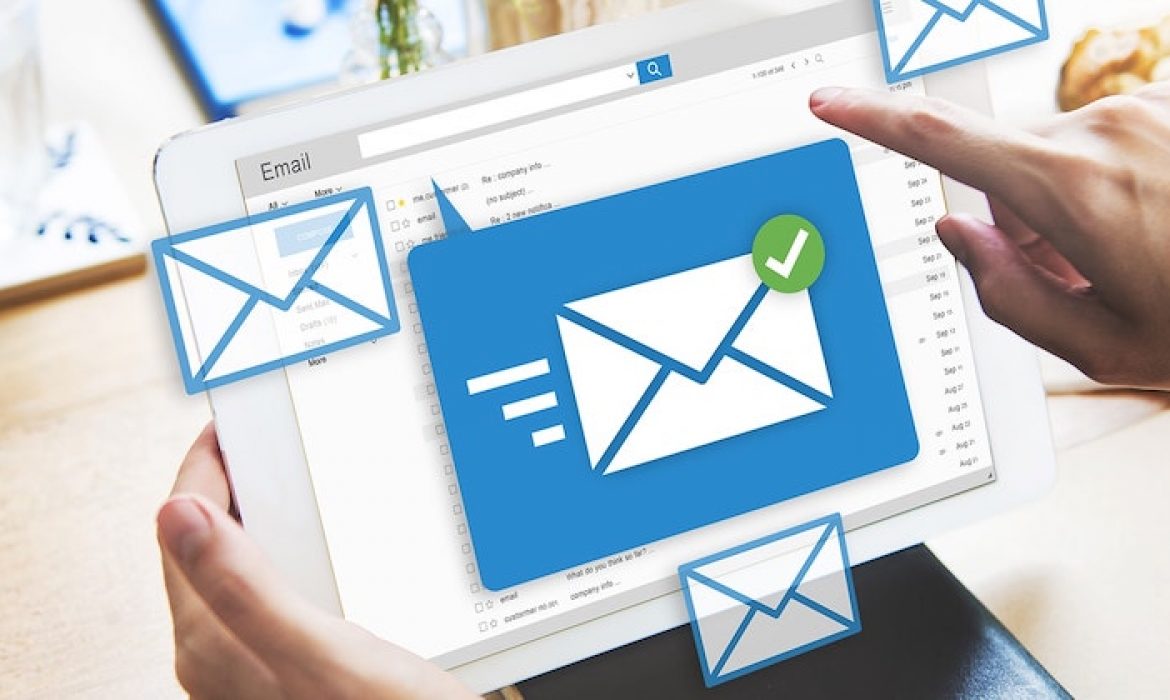 Email marketing is one of the founders of digital marketing and is still an effective way to improve your business. Even in this age of social media mania, 91% of all email users worldwide check their emails at least once every day. The challenge is to attract the attention of the recipient who receives at least dozens of emails each day.
This need to stand out has made marketers, entrepreneurs, and business owners get their creative juices flowing. A little strategy and a lot of imagination have created the following tips on how to make your email marketing more creative and successful.
1. Engage Recipients on a Personal Level
Email marketing doesn't have to be a passive experience for the recipients. Think beyond product and service updates, company news, industry top lists, and other such yawn-inducing emails.
Engage your potential customers by encouraging them to voice their opinion. They need to know that their thoughts and feelings are important to you, not just their money.
Introduce in your email interesting polls and contests with enticing prizes. Not only will they get to know your brand, but the winner of the contest can have an opportunity to try your product for free and hopefully recommend it to friends and family.
It would be impossible for them not to appreciate your generosity and originality.
Another great way to engage the recipients of your emails is to add a little pop-up quiz. People love to do quizzes which will tell them a little more about themselves.
You can even create several customer profiles to which the quiz will lead them to. This will let them know what kind of product is the best for them and personalize their shopping experience.
2. Humanize Your Brand
Switch it up and turn the spotlight away from your business and to the people who are making it what it is – your customers and employees.
Attracting attention to your brand by distracting attention from it may sound contradicting but it actually works.
Humanize your brand with customer and employee spotlights.
How you can do that is to include in your emails short reviews from your previous customers. Make it as genuine as you can. You can even add images of the customers along with the reviews if they agree.
This will immediately show the recipients of the email that you have people behind you who support your business without having to go through your website and search for validations.
You can also mention your loyal employees.
For example, you can include in your email a segment that goes something like this:
"There is no need for me to convince you to try out X but I think it says enough that our marketer Jim started working for us just for the money (sorry Jim but you know it's true) and look at him now. He's loving X, has three of them at home, and he's thinking about getting another one (yes, Jim is addicted but who can blame him)."
Be funny, creative, and show that your email isn't another one of the thousand generic messages they've received today.
3. Tell a Story
Hardly anyone will get interested in your email if it exudes the need to sell a product. People are oversaturated with companies trying to sell their services over email.
While they don't care about another growing company trying to push through their product, people will always care for a good story.
Storytelling has been around since the dawn of time and the recipients of the email will be probably more interested in hearing a talk about your journey of success rather than how your product is amazing.
Start your email with a sentence or a phrase that will pull the reader in. Use storytelling methods and begin something like this:
"Let me tell you how it all begun…"
This will immediately put a pinch of curiosity in the reader.
Then you can explain the story of your journey, a fun event that made you come up with the idea of your business, a person in your life who inspired you to start your business or any other story that you want to share. Just keep in mind that this is an email, not a novel, so keep the story short and concise.
By connecting with readers on a more personal level, you will double your chances to get them interested in your company and your services.
4. Get Creative with Images
Add a little color to your emails by including images. According to marketing psychology, content with images increases the view rate by 94%.
Strategically place photos and gifs throughout the emails to break up the text and segment information.
Making your emails visually interesting will draw the reader in and keep them engaged.
Visual content will break the tiring consistency of endless letters and will paint the picture of what you are trying to say.
Stay within the lines of your email templates and include images that follow the story but still add something extra to it.
This means that just adding images of your product won't do your brand justice.
If you want to show off your product, do it in a creative way such as adding a picture of yourself or some of your employees using it.
Don't be a stranger to experimenting with a funny GIF or image. As long as you keep it appropriate and brand-related, there is no reason why you shouldn't provoke a little laugh.
Choose different creative assets which will fit into a variety of your email templates. By already having prepared the images for different types of emails, you will save time and help avoid inconsistencies.
5. Play on Exclusivity
Limited editions are popular for a reason. People just can't resist when they see something special or something that has a limited time frame.
Just the thought that they can miss out on something great and that feeling of urgency that if they don't act now it will be gone forever are winning emotions for brands.
The next time you're reaching out to customers who have already purchased your product because you want to introduce a new one, use words such as "Exclusive", "Just for you," "For our top customers," "Top secret invitation", etc.
Make them feel like they differ from other customers and that there is something special about them.
For optimal results, use phrases which play on the exclusivity card in the subject line. The subject line is the first thing the recipient sees so it will immediately attract attention and plant the seed of mystery.
Before you start sending out emails, segment your audience based on their previous purchase habits so that the personalization is even greater.
Over to You
Making your email campaign more creative is not as hard as it seems. It is true that you need some more effort and imagination, but the end result is definitely worth all the trouble. As a little nudge, you'll have these awesome tips to get you started and with time, you can easily add your own creative ideas.
The reason why you shouldn't give up on email marketing is that it has proven itself as a top-performing method for engaging customers, nurturing leads, and driving sales. So, roll up your sleeves, get your creativity running, and master email marketing!
___
by Melanie Sovann
source: SiteProNews
Related Posts