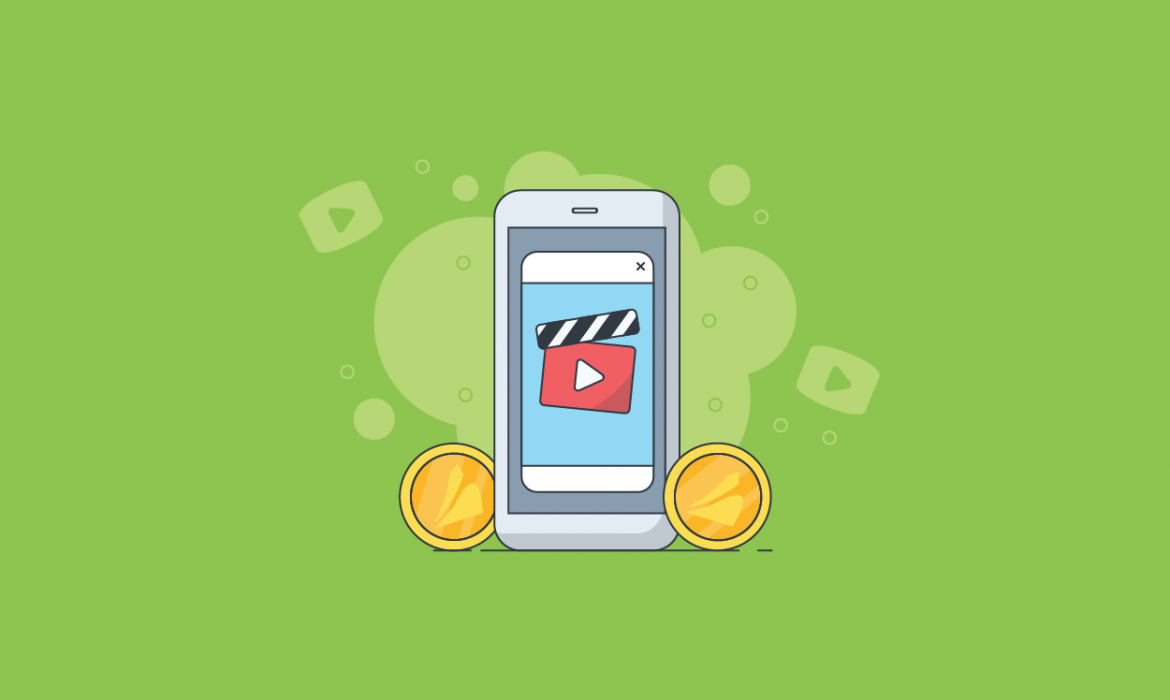 Are you seeing more video ads show up on your phone when using your favorite apps? You're not alone. Mobile advertising is one of the fastest growing media channels today, as app developers and marketers are increasingly embracing in-app video advertising.
So, how is mobile in-app video advertising changing?
We analyzed over 750 billion global mobile ad impressions stretching from January 2016 to March 2018. Here's a small snapshot of what we found:
Advertisers have more than doubled in-app video ad spending on mobile
In the U.S., more than one-third of all mobile ad spend now goes to video
Mobile video ad inventory grew a whopping 414 percent between Q1 of 2017 and Q1 of 2018 in the US.
In short, we've reached a point of no return.
It is an app world, and Q1 2018 was the biggest quarter for app usage by consumers ever. The number of apps people use every day is on the rise. The average consumer has 80 apps on their device and uses 40 each month – with 66 percent of mobile commerce now done via apps. Apps run your entertainment life on your phone, in your car, and on TV. For example, the Starbucks app is the largest mobile paying platform, and your Tesla app is now your car key.
At the same time, app developers are increasingly incorporating TV commercial-like video advertising within their app experiences, offering brand marketers a very high impact, 100 percent share of voice, and personal video advertising experience. Mobile video ads are one of the few advertising formats that can successfully reach the right people and make a lasting impression.
Why Mobile In-App Video Advertising is on the Rise
Through our research, we discovered a few key factors helping to promote and facilitate in-app video advertising to make it a more trustworthy format.
It's effective
Advertisers are seeing quality results from in-app video advertising. Not only have click-through rates (CTRs) from video ads risen 3x between 2016 and 2017, video ads have 34 percent higher CTRs than native ads and 56 percent higher CTRs than banners.
It's now bolstered by better technology
As the Video Ad Serving Template (VAST) tag and SDK integrations have become increasingly common, both advertisers and publishers can rest assured knowing that ads will be delivered effectively and not hampered by buffering or slow load times. According to our data, not only does VAST help increase video ad CTRs by 5X, but SDK-based video ad inventory has CTRs 2.56x greater than inventory powered by browser-based technology.
This is a particularly salient point to mention, as the rise of both VAST and SDK-integrated inventory are a game changer. There is so much that the brands can accomplish with VAST and SDKs that they can't do with Video Player-Ad Interface Definition (VPAID) and other browser-based technologies. Now, personalized, high-impact videos with effective interactivity are truly possible.
There are more video ad formats to choose from
Brands today have more options for sizing, placement, and formatting than ever before, making it easier to select the best option for the ad and the individual app user. This helps to explain why 76 percent of all video ad spending during the first six months of 2017 went towards fullscreen mobile video ads. We also found that 48 percent of all video ad inventory in the US during Q1 2018 was fullscreen.
It's ideal for targeting people where they are
Americans are spending a greater percentage of their days using mobile devices.
According to eMarketer, a typical U.S. adult spends more than three hours a day on their smartphone or tablet. A vast majority of mobile time spent is within mobile apps – which aren't just a young person's thing anymore.
American mobile device users over the age of 65 spend more than 42 hours a month using apps, while those between 18 and 24 years old utilize apps for approximately 93.5 hours a month.
It's ideal for today's larger, high-definition displays
Today's most popular mobile devices are, on the whole, larger, have more pixels per inch and have greater screen-to-body ratios than their predecessors. This means mobile video ads appear crisp and TV-like.
It's becoming easier to purchase
It's now possible to buy video ad placements programmatically, helping to automate the process and deliver in-app video ads at scale. Between Q1 2017 and Q1 2018, we found that programmatic video ad buying rose 220 percent in the U.S. and 238 percent globally.
Mobile Video Advertising as a Global Phenomenon
It's key to note that in-app video advertising is on the rise not only in the US but also all around the world —
Between 2016 and 2017, in-app video ad spending rose 109 percent globally. During that same timeframe, mobile video ad inventory increased 31 percent worldwide.
In-app video ad spending rose 67 percent in Europe, the Middle East and Africa (EMEA) and 470 percent in China between Q1 2017 and Q1 2018. If you exclude China from the equation, the Asia-Pacific region (APAC) saw mobile video ad spending increased by 128 percent during that same timeframe.
Increasingly, video advertising is purchased programmatically across the world too. Programmatic video buying rose 136 percent between 2016 and 2017, and more than doubled in EMEA and APAC between Q1 2017 and Q1 2018.
Why Mobile In-App Video Advertising Will Continue Growing
Over the past two years, not only has in-app video advertising been growing, but it's rising at a faster clip than ever before. In all likelihood, current trends will hold for the rest of the year and for the next few years.
Coming up, expect to see a lot more in-app video advertising – in fact, mobile video advertising will be more immersive, beneficial and memorable in the future. In-app video ads are proving to be highly effective for brand advertisers, and that won't change any time soon.
___
by Anne Frisbie
source: MarTechSeries
Related Posts