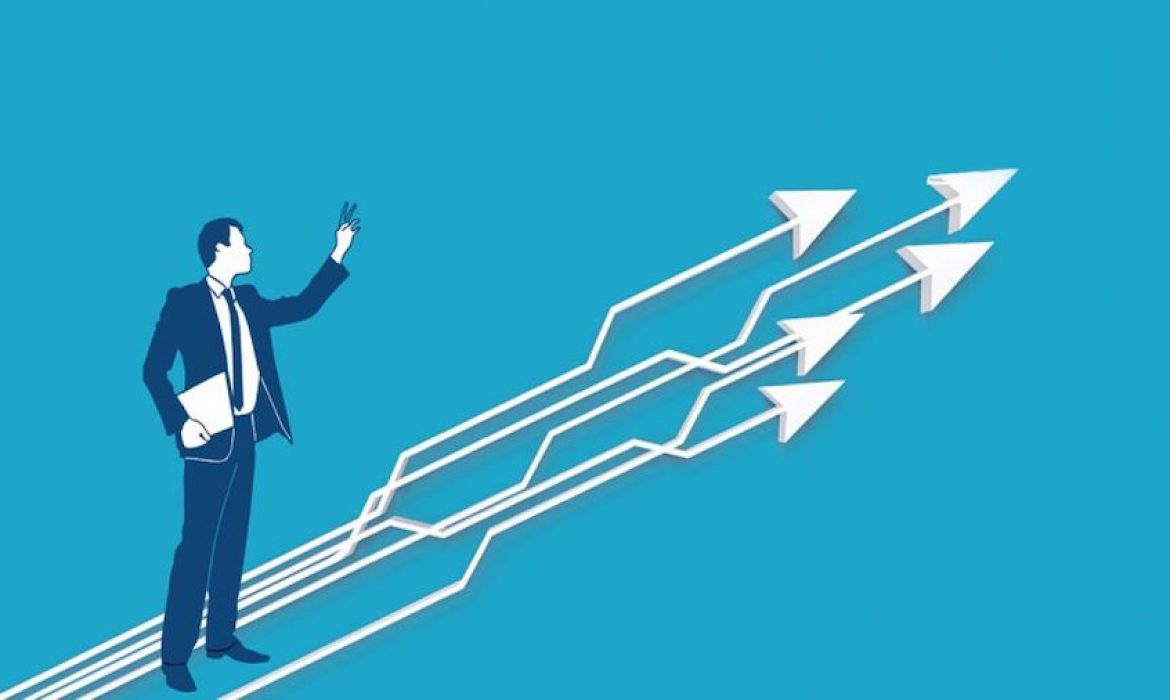 Display advertising is a part of digital advertising that can drive significant long-term results when appropriately implemented. Let's look at ten B2B display advertising strategies as we head towards 2020.
There's a prevalent misconception among B2B companies that display advertising doesn't work beyond its limited utility during the awareness stage of the funnel. This couldn't be further from the truth. Although it indeed takes time for B2B display advertising to yield results due to longer sales cycle, a well-crafted display ad campaign speeds up the conversion process and improves the conversion rate.
In this article, let's look at the top ten B2B display advertising strategies for 2020 and beyond.
1. Know the Campaign Goals
The number one reason for the lackluster performance of display ad campaigns is the inability to set the right goals, followed by the measurement of less relevant metrics.
For example, metrics such as impressions and click-through ratio (CTR) provide a clear picture for awareness campaigns, but they don't accurately depict your conversion goals. This attribution of metrics leads to the common misconception that "Display advertising doesn't work".
Knowing what you are trying to achieve sets the right expectation and enables you to measure the right metrics
2. Understand Your Competitor's Strategy
Knowing where your competitors run ads will help you to identify how to spend your budget effectively. While you can implement tactics such as visiting the competitor website, a better way to streamline this activity is to use a display advertising intelligence tool such as Adbeat or AdClarity.
The right tools can help you understand what strategies your direct competitors are using along with the traffic sources, publishers/partners, campaign messaging, etc. Accordingly, you can pick your battles or steer clear of certain channels.
3. Identify Top Publishers in Your Niche
The B2B audience spends plenty of time on publisher websites from their niche to stay on top of trends. Publishing websites such as Forbes, Entrepreneur, Huffington Post, or Fast Company are useful to reach a broader audience. But you'll significantly improve the returns on your ad spend by targeting niche websites.
If you provide lead generation software for the e-commerce industry, it'll help to run display ad campaigns on martech publications such as MarTech Advisor. In such cases, you can directly approach the publisher to negotiate the deal rather than routing the transaction through ad exchanges.
4. Know the Various Targeting Options
If you are running ads on display networks such as Google Display Network (GDN) or Microsoft Audience Network, it's a good idea to evaluate various targeting options to expand your reach. Along with demographic, geographic, remarketing, custom audience targeting, both the platforms also offer the following unique targeting features:
GDN allows marketers to target users that visit specific websites or enables interest-based targeting such as topics, websites, keywords, etc.
You can use Microsoft Audience Network to target LinkedIn profiles based on their industry, company, or job designation.
5. Design Appealing Ads for Instant Gratification
Information overload and dwindling attention spans are the two adverse effects of the saturation of content. Also, the growing banner blindness among internet users has made it difficult for advertisers to cut through the clutter.
B2B organizations need to design their digital ad campaigns that help users get what they want without any fluff. Content and your product will remain central to your advertising efforts but identify ways to make your message unique and appealing to prospects.
6. Explore the Potential of Native Ads
Although native ads are not display ads per se, they are proven to have a similar impact to that of display ads. Since B2B marketing is primarily driven by content, native advertising presents a perfect opportunity to get your voice heard by your target audience.
You can supplement your display ad efforts with native ads (paid discovery ads to be specific). These ads could appear on major publications alongside their organic content and match the UI of the website. You can run native ads with your top-performing content and create complementary display campaigns such as remarketing campaigns that would guide your prospects through the funnel.
7. Experiment With Programmatic Advertising
Programmatic advertising has taken the digital advertising industry by storm. In the past, programmatic advertising has fallen short in terms of its targeting capabilities, brand safety issues, and lack of transparency, but that those days are long gone.
The rise of private marketplaces for B2B media buying addressed some of these concerns. Also, lack of data may prevent B2B advertisers from investing in programmatic, but being an early adopter of programmatic will get you ahead of the curve.
8. Adopt a Multidevice Design Approach
According to eMarketer, the average US adult will spend 3 hours 43 minutes on mobile devices in 2019. B2B organizations should not ignore this vital statistic as the majority of the population owns a mobile device.
B2B brands need campaign creatives with a multidevice approach because what looks good on a computer may not look good on a smartphone. To deliver the optimal ad experience, advertisers need to follow IAB's new ad portfolio practices that prioritize better user experience, faster load performance, and non-disruptive ad content.
9. Invest in Video Ads
The State of Video Marketing in 2019 survey found out that 68% of customers would prefer to watch a short video over reading an article or watching a presentation to learn about a product or service. Furthermore, according to Cisco, 82% of internet traffic will be video by 2022.
In short, B2B companies can't ignore video ads. Be it YouTube or other social media platforms; video is an effective medium that helps users consume more information in a tiny snippet of time.
10. When in Doubt, Seek Expert Advice
Display advertising is expensive, and it is only going to get more competitive as more brands hop on the bandwagon. Experimenting with display ads is a good idea, but you can save resources by hiring an expert. They will help you identify which tactics to pursue and experiments to run. It will incur some cost, but the pros, in this case, greatly outweigh the cons.
Parting Words
Consider this, the global spend on digital advertising is predicted to grow up to $517.51 billion from $283.35 billion in 2018. So, if you've been contemplating display ads, now is the time.
Use the tips outlined in the article, as a starting point and optimize your campaigns as you move forward.
___
by Indrajeet Deshpande
source: MTA
Related Posts