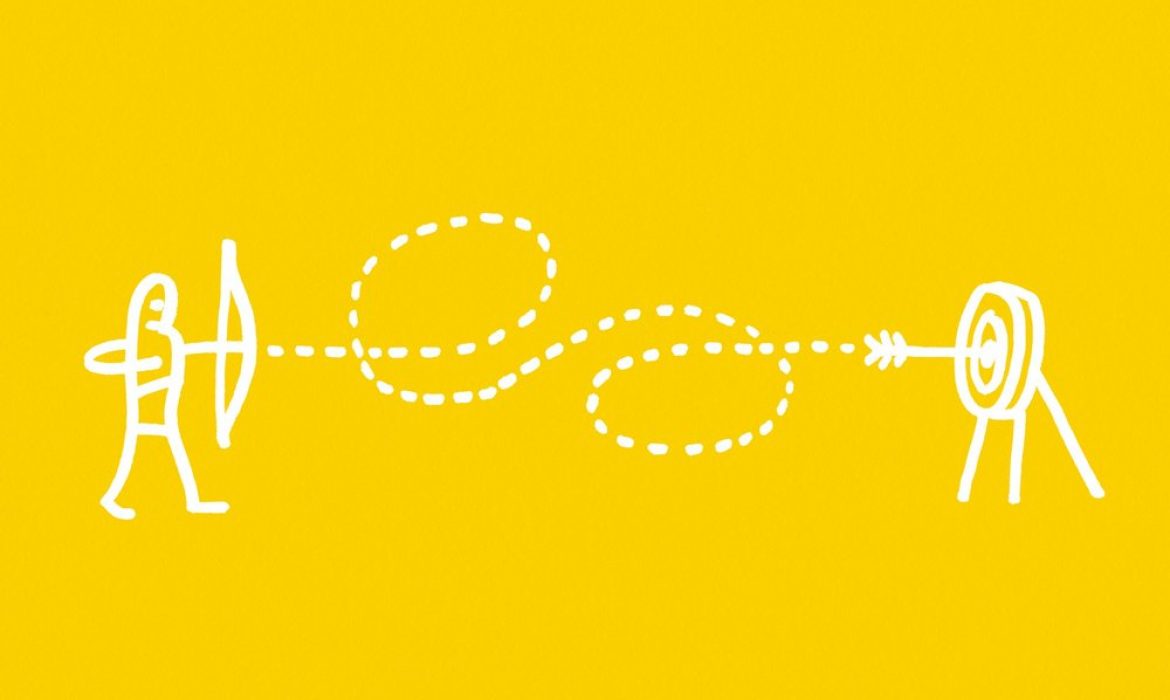 Marketers talk about giving the right message to the right consumer at the right time as a key factor for any campaign. This has become even more refined and targeted with the growth of moment marketing.
Moment marketing allows us to connect with the consumer in moments that matter, so that we can deliver meaningful advertising in a contextually relevant place to deliver stronger results.
But what do we mean by it?
"Moment marketing is the ability to take advantage of an event to deliver relevant and related, seemingly spontaneous, and often fleeting interactions with customers in real time."— William Grobel, Senior Manager, Deloitte Digital.
The customer journey is non-linear, a 'bumble bee effect' where audiences are constantly interacting with different media and messages, primarily by digital means.
Moment marketing means creating contextually relevant, consistent interactions with consumers in real time – being there when a customer reacts to a TV programme, an article they're reading, or a change in the weather.
In these moments it's crucial your brand is present with the right message at that time, to persuade customers to use their smartphones or laptops to click your ad or make a search, triggered by that moment.
It's important because consumers experience micro-moments about 150 times a day: purchase moments, research moments, discovery moments, and more. You need to be there.
Contextual placement
We can already take advantage of these moments by placing advertising contextually on website pages that are directly relevant to the ad you're running using keyword advertising, for example. If you're selling an electric toothbrush you might wish to place it on sites that frequently list tips on dental care.
The idea is that people who are actively interested in their dental care, and consequently are on a dental care website, are more likely to want an electric toothbrush than someone on a travel site. The advantage is a more interested audience, more engaged with your advertisement, meaning higher CTR% and more conversions. Contextual advertising can improve the performance of your display ads.
More relevance, more engagement
Beyond that, advances in advertising technology allow us to create even more contextually relevant moments in communications, resulting in more audience engagement, across a variety of media channels.
At the recent Big Day of Data conference by MediaTel, Channel 4 explained how they developed their own AI-driven contextual moments solution that automatically identifies points in a TV programme that present opportunities for advertisers.
A visual indexer identifies products from within the TV programme and the context of those products is given a positive or negative score ensuring 'absolute brand safety', according to Channel 4. If the score is positive then a relevant ad can be placed pre-roll or during an ad break.
The benefits are numerous: beta testing showed increases in spontaneous awareness, positive shift in brand perception, increase in brand consideration, and ad recall doubles. Moreover, erroneous recollection was shown to have occurred: people thought they saw brand placement in a TV programme when exposed to a contextual ad, even if it wasn't there.
So, how to ensure a successful moment marketing campaign?
Plan for contextual activity

This includes automated placement of advertisements based upon a TV commercial screening (using second screen), change in the weather, news or sports items, social conversations. These moments impact enormously on consumers' perceptions of your brand, product or service. Other calendar events, including seasonal occasions, the World Cup, or prominent TV events can be planned well in advance.
Create a contextual moment and content pipeline

With many possible events and moments that can be utilised, it's important to include a range of prompts that will trigger ads to appear. Data from programmatic sources or location data can be utilised to refine campaign targeting.
Align with business goals

As with all campaigns, moment marketing must be aligned to wider marketing and business objectives: What are the business objectives for the year? How do you engage with your target audience? What activity is planned across media channels? What is the creative direction?
Understand your target audience

Using personas and core sales data, consider which factors will create emotional impact and buying behaviour with your target audience. There are many factors to consider including demographics including age, gender, location, family status, education, shopping preferences, online activity including social networks, media consumption, and more.
Use marketing automation and measure the campaign

Consider marketing automation such as programmatic platforms to allow you to constantly track selected criteria for serving an advertisement. Many media owners will have their own technologies to serve ads. Strong adtech platforms will track campaign effectiveness in real time.
Is this the end of audience segmentation?
With these advances in adtech there is opportunity to target your audience more efficiently and effectively across an increasingly wide range of media channels now actively using contextual and AI technology.
If we're targeting individuals, albeit retaining anonymity, does this mean the end of audience segmentation?
Audience segments are helpful but, at the same time, limiting. Marketers make assumptions about audience groups and target them geographically and demographically. But, to use Prince Charles and Ozzy Osbourne as the context, segments can't capture the robustness of individuals.
When we track individuals' research and purchase behaviour online, or even utilising advanced movement and location data, we can be much more precise and, even better, engage them at the right time with the right, relevant message.
___
source: PMLiVE
Related Posts