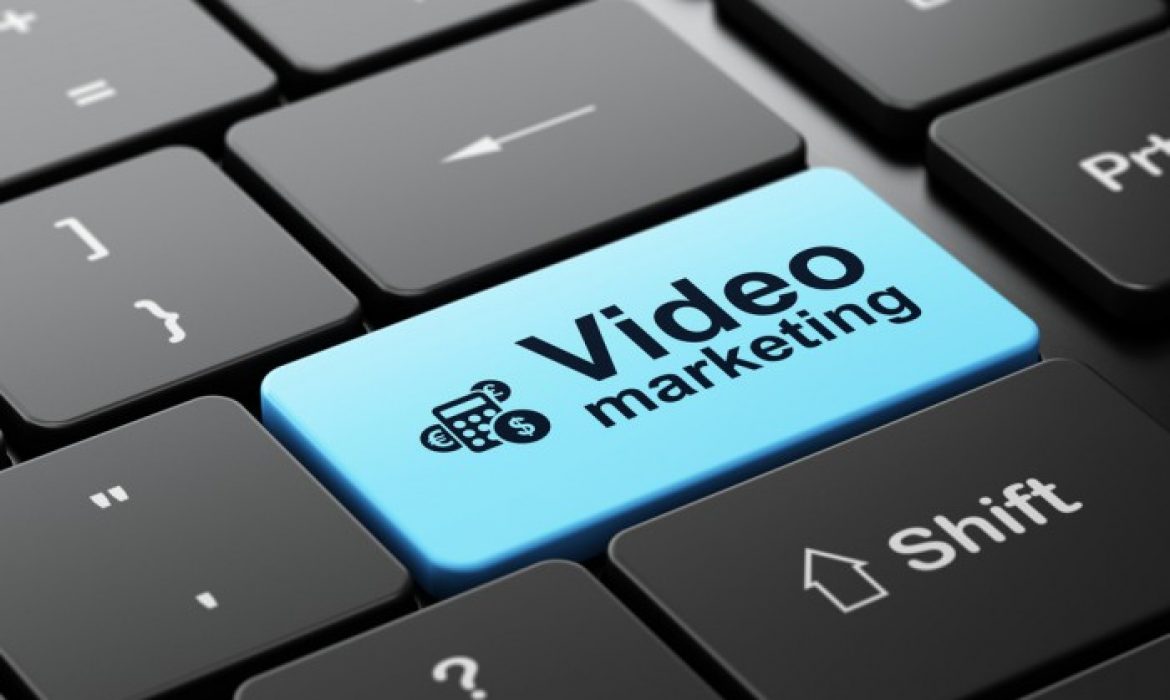 If you've paused while scrolling through your Facebook Timeline to watch the making of chicken parmesan stuffed garlic bread or a happy shopper showing off her Chewbaca mask, you've contributed to the eight billion video views, which Facebook experiences daily. And that matters — a lot.
A recent Demand Metric survey found that 74 percent of B2B marketers are reporting higher conversion rates from video than any other form of content. But while businesses of all shapes and sizes are blindly boarding the video train, most entrepreneurs still struggle to make sense of marketing's most influential form of content.
Video may seem intimidating, expensive and cumbersome, but if you ask yourself the following three questions during the production process, you'll create something that's not only watchworthy, but shareworthy.
1. What are my competitors not doing?
Theodore Roosevelt once said, "Comparison is the thief of joy," but I beg to differ.
Let's not kid ourselves. For as much as you want to play your own game, you can't ignore the competition. You have to pay attention to your rivals; it's simply smart business. But this time when you watch them, put on a new set of lenses, and notice them not for what they are doing, but for what they are not doing.
There is joy to be found in doing what the competition doesn't.
When you imagine video in the software industry, your mind zaps quickly to a product walkthrough or generic demo. So when my company decided to make a video, we did something that we noticed no one else had done. None of our competitors were incorporating humor or storytelling into their brand videos so we snagged that whitespace and brought our story to life. We also won a Telly Award.
As video becomes increasingly popular as a medium, consider capitalizing on the spots where you see your competitors aren't.
2. Have I checked my ego, info and emo?
Even if you have a beautiful, high-production video, it's still only as valuable as its number of views. Since views are the offspring of shares, make sure that you're checking these three boxes that underline people's motivations for sharing videos.
Ego: We share proud moments that make us look good to our peers.

Delta Airlines, for example, shared its proud support for #EqualPayDay, which it celebrates everyday.

Info: We share stories that inform others because it makes us feel good.

Memorial Sloan Kettering Cancer Center explained a difficult topic – immunotherapy — by using a video.

Emo: We share stories with high return on emotion that produce a reaction.

Think P&G's Thank You, Mom commercials for the Olympics.
If your story contains one of the three elements of engaging storytelling, you're well on your way. If it contains two of three, you're really onto something. And if it holds three of three? You've got yourself a highly shareable video.
Check your ego, info and emo. It could be the difference between going viral or going unnoticed.
3. Does my opinion matter?
No, but your data does. Data is a powerful tool that should be referenced every step of the way when determining your video strategy.
Before: If you're still evaluating whether or not video is for you, ponder this: Video posts on Facebook have 135 percent greater organic reach than photo posts. Use data to understand if video is the right medium to achieve your business and marketing goals.
During: During production, keep in mind that five percent of viewers will stop watching video after one minute, and 60 percent by two minutes. While 85 percent of Facebook video content is watched without sound. Use data at this stage to make sure you're incorporating the right ingredients for your audience into your video.
After: Post production, set opinions aside, and focus on the data to shape your strategy. If your key performance indicator (KPI) was views, did you hit your goal? Did you miss the mark on shares? Or did you exceed your goals, and find that your followers crave witty how-to video content instead? Data at this stage will help you optimize your video efforts in the future.
Knowledge is power, and data helps you understand not what you think your followers want, but rather what it is that they actually want.
Volkswagen recognized this window of opportunity with their audience, and it doubled down on video in the first half of the year. The automotive manufacturer increased its volume of YouTube content by 82 percent, which led to a 182 percent increase in views per day.
Today's social and digital revolution has created the fastest-moving market we've ever seen. It's a challenge to keep up, much less lead. Remembering the things you've learned as you carved out success in the past will be essential to driving your success in the new media space.
As you push forward, and experiment with new content mediums, don't be afraid to fail a few times in pursuit of success. Take chances. Test. Learn. Be brave.
___
by JIM RUDDEN
source: Entrepreneur
Related Posts