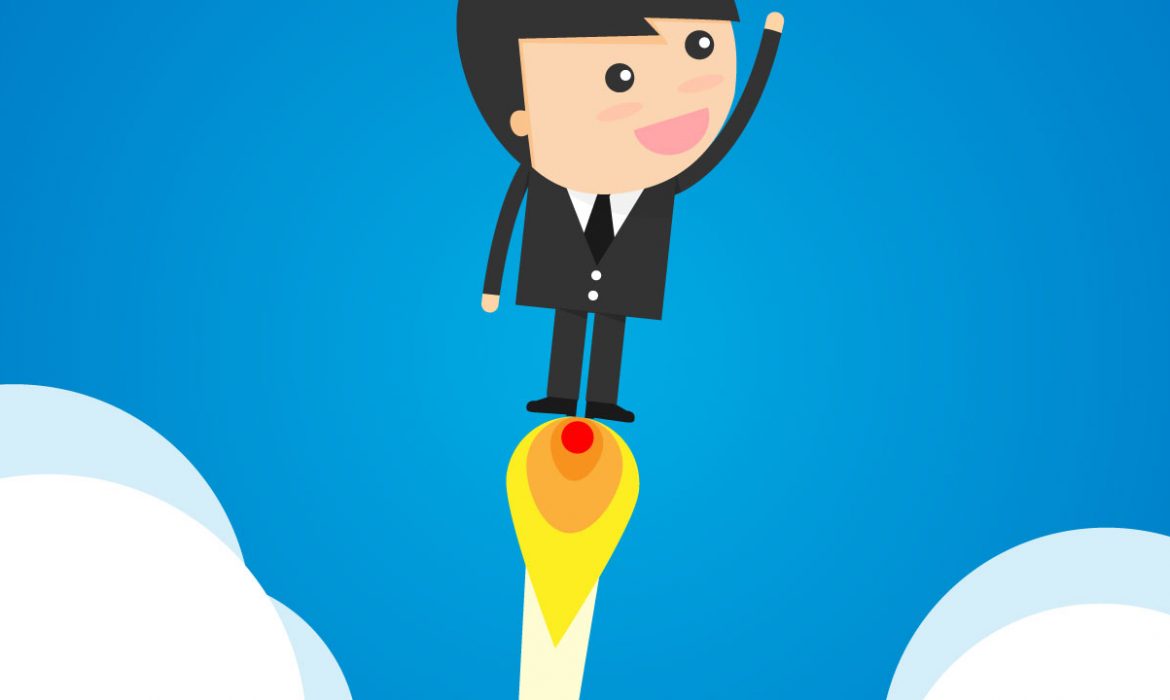 You might have succeeded in turning a great idea into a business, but if you can't get people to purchase your product or service, you don't really have anything. Sales are what validate a business, the reason every business is established.
So what happens when your business is running low on sales?
You could be running low on sales for any number of reasons. Maybe your marketing campaign is focusing on the wrong people. Maybe it's obsolete. Maybe there is just too much competition within your industry.
Whatever the reason, these five tips can help you squeeze out more sales in the first quarter of 2017:
1. Incorporate videos in your social media adverts.
Video is the highest-converting content format due to its unique ability to engage both the visual and audio senses of your audience. So, come up with engaging and valuable video content for your marketing campaign, post it on social media sites and pages and use it for your social media ads.
Studies suggest that adding a video to a landing page can increase conversion rate by 80 percent, and a video in an email increases click-through rate anywhere from 200 to 300 percent. For those who are concerned about the reach of their video-marketing content, 92 percent of mobile video consumers share videos with others, 75 percent of online video viewers have interacted with an online video ad this month and 52 percent of marketing professionals name video as the type of content with the best return on investment (ROI).
2. Keep a close eye on your KPIs.
Naturally, every business owner dreams to achieve his/her business objectives — that dream pushed me to scale my e-commerce startup into a six-figure business — but you can't get there if you don't know your numbers or keep an eye on the key performance indicators (KPI) of your business.
Knowing your numbers entails finding out, at every point in time, the biggest cause for growth within your business. This helps you laser-focus on the right metrics and know how best to spend the company's money in actualizing the overall growth objectives.
These business performances are better-monitored when they're visually appealing. You cannot effectively manage and measure growth you can't see. To know your numbers and key performance indicators, you need a business growth dashboard.
Find a suitable dashboard to help you track important metrics and KPIs. Google Analytics and Datapine are examples of KPI dashboards I know that offer interactive monitoring of major key business metrics.
For those who prefer less analytical monitoring, you can utilize Daily Planners or apps like Trello to manually input your business numbers.
3. Rely on word of mouth.
No method of lead generation is as organic as word of mouth referrals by your customers. These people can explain your business to their friends, family or colleagues — people they trust and who trust them. And, since they already have a trust connection with these people, their audience is more open to listening and checking out your business.
Ask your customers to refer you. If you do not, you are likely leaving tons of money on the table. Of course, you have to first ensure that your products or services are worth the trouble of your customers and that you have established a good relationship with them.
Some people will say no, but the customers who do refer you will more than compensate for that.
4. Do a little bit of offline marketing.
For all our technological and digital advancement, some good old offline marketing strategies are still waxing strong.
Advertise your business in local newspapers. Seek endorsements from influential people by giving them your product free; if they like it, they will endorse it. Contact radio stations and offer to give away your products free to their listeners in exchange for advertisements and publicity about your business.
Find out where popular events will take place throughout the year 2017 and start now to apply to display your products or give out gift bags of your product offering at these events. In 2016, Corine's Cuisine, a business that makes naturally prepared sauce recipes, offered a truckload of gift bags of their products for free at the 2016 Emmy Awards and got celebrity customers instantly. Now, that's a unique way to meet prospective audiences in your market.
There are so many other ways to promote your business offline beside word of mouth referrals. You do not always have to wait for the business to come to you. Seek out opportunities to showcase your business to people and organizations that your customers cannot reach.
5. Always exceed your customers' expectations.
Whether you're making early deliveries, doing small consulting jobs for customers for free or connecting them to people who need their business, surprising your customer in a positive way never fails.
The entrepreneurs who started Room-mate hotels following this strategy by building hotels that exceed expectations and making them affordable. Your surprise mustn't be elaborate. Little things will help you retain your most loyal and high-paying customers.
___
by KC AGU
source: Entrepreneur
Related Posts