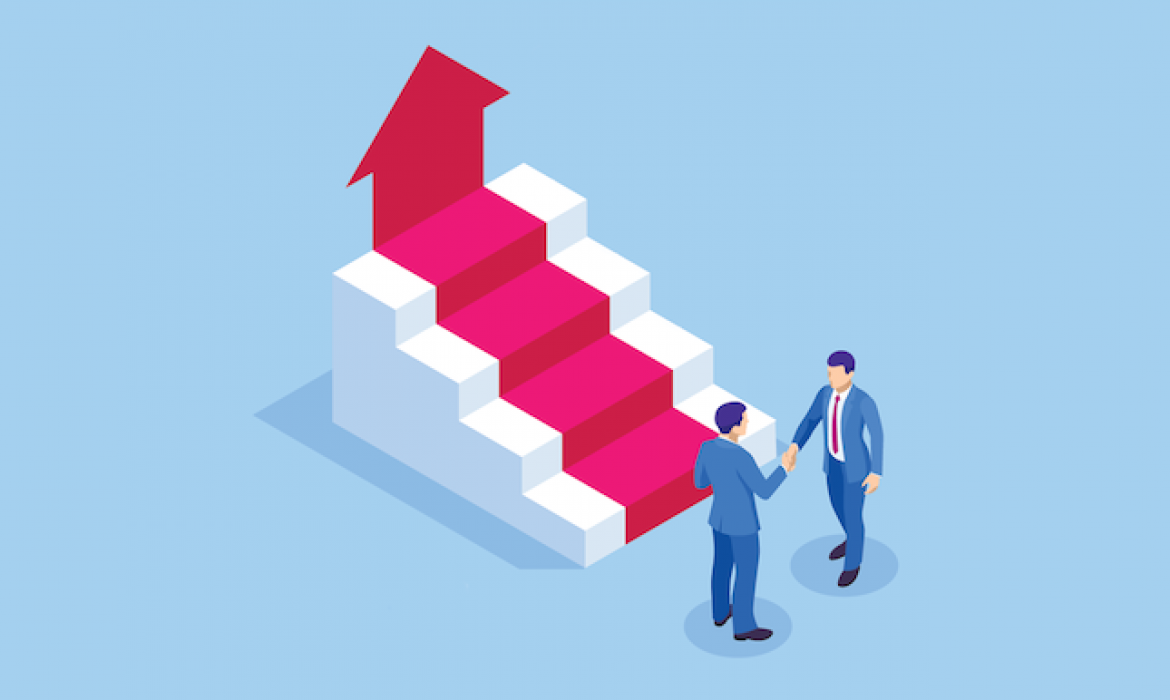 2020 has presented its challenges for B2B marketers, and perhaps no advertising channel has proven to be more scrutinized than branded content and native advertising. Whether it's dealing with the business implications of the pandemic or successfully brand positioning through social issues, marketers have had to rethink their approach to content.
Many marketers hit the pause button to an extent in the spring across advertising channels, native advertising included. Since then, however, we here at The Business Journals have seen a return to the expected amount of branded content that our clients are producing. What's different, though, is how they're executing it.
Businesses still need to create awareness for their brands and leaders as they strive to reach key business decision-makers. And thought leadership branded content has proven to be a viable way to do that. In fact, 37% of our readers said in our 2020 reader survey that they are likely to contact a company after reading its sponsored or thought leadership content. Put simply, native advertising remains a strong channel for branding.
Here are some highlights from a recent webinar The Business Journals hosted on Native Advertising 2020 Trends (now available on-demand):
Evolving content types
We categorize B2B branded content into four main types:
Industry Insights – A top-of-funnel execution where the client writes about the big picture or key issues within their industry, often looking at what to expect in the future or actions spurred by recent industry or legal changes.
Education – A mid-funnel execution that delivers more practical content that often presents tactics that can be executed now. A lot of "how to" content falls in this category.
Problem Solver – This specific deep-funnel content type examines an industry issue that needs to be addressed. The client often has a solution to the problem.
Brand – A top-of-funnel execution similar to industry insights, but often focusing on topics that a company wants to align with their brand, like inclusion initiatives, for example.
Historically, in non-pandemic times, the breakdown among articles published at TBJ (we've published more than 6,000 pieces of branded content since 2016) was: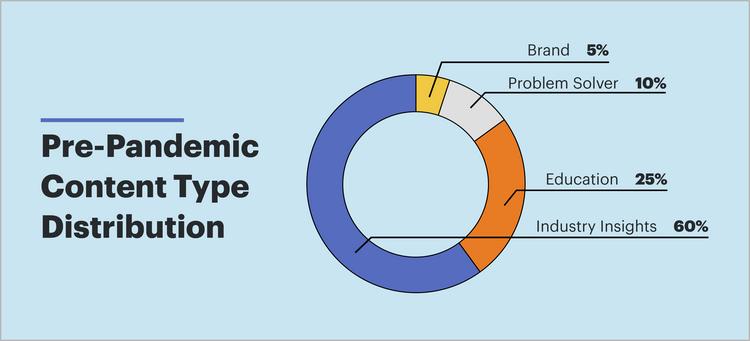 During the early stages of the pandemic, we saw a big shift as Education skyrocketed to 50% of the content. That made sense, as our business readers were needing information to help them figure out how to navigate. Many brands saw this as an opportunity to be the thought leader in topics such as PPP loans, telehealth, work-from-home content and other relevant topical themes.
This content was very effective, too, as we saw a 12.5% lift in clickthrough rates on the headline impressions that lead readers to branded content, and 15.8% more time spent reading than typical averages.
We expected that would normalize over time, and it has as the content type distribution is approaching normal levels toward the end of summer.
The key takeaway is when the economic environment pushes businesses to need answers, branded content is an excellent way to position your brand for growth.
Increase in 'brand' content
Thought leadership written in the Brand category has seen a 3X increase compared to pre-pandemic publishing levels. Many clients have invested their efforts into creating content around topical themes such as the importance of creating diverse workforces and how to foster more inclusive workplaces. This content has been created very thoughtfully and tactfully. In addition to being the right thing to do, much like the efforts our own CEO is voicing, it's also an excellent content theme for our clients as these important issues gain more visibility in the business world.
___
by Tom Needham
source: The Business Journals
Related Posts