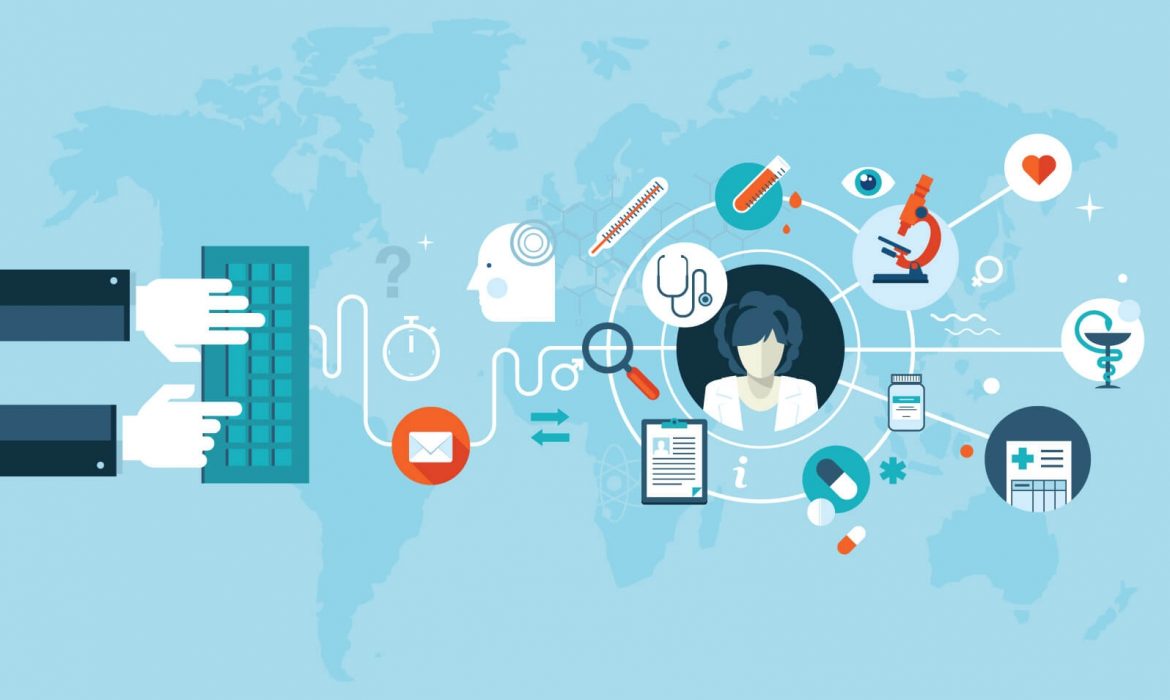 Programmatic advertising refers to digital marketing that targets consumer preferences. It works by saving cookies to the web browser when certain pages are visited. This information is then used to create online advertisements that are targeting that specific consumer. This is why people often see advertisements for products they recently viewed.
How Programmatic Benefits Healthcare

Incorporating programmatic advertising can benefit the healthcare industry in a number of ways. The first and most obvious benefit is that patients and potential consumers receive focused ads. Patients won't be bombarded with advertisements for services and products that are irrelevant to them, and providers can ensure that they are advertising only to the patients who will be interested in what they have to offer. Thus, programmatic can save both parties time and money.
Programmatic data is collected based on how consumers and demographics best receive information. Some are receptive to articles or direct links to a product page while others prefer content such as videos or downloadable educational materials. Targeted advertising can provide relevant content across all of these channels.
Perhaps one of the greatest advantages is the potential for social media to create significant marketing opportunities. Even many who are not technologically savvy have Facebook. This provides opportunities for healthcare products and services to use page advertisements and articles of potential interest.
What is Advertised and Who Benefits?

There are a wide variety of services and products that can be promoted using programmatic. Individual practitioners, medical centers, and hospitals can use it to make customers aware of their services and encourage them to participate in awareness campaigns. For instance, a consumer who previously searched for a pain management practitioner might see a social media advertisement for a local provider.
Health insurance companies can use targeted advertising to promote their services and offer customers coverage. A consumer interested in generalized health might be alerted to free health screenings or events in his current town. Manufacturers of consumer products generally used for preventative or focused care, such as walkers or bathtub lifts, can use it to promote these products with consumers who are most likely to use them. A patient in need of mental health services might receive alerts for practitioners.
Privacy guidelines are more strict in healthcare than in other industries which is a big reason the industry is one of the last to jump on board. Restrictions are placed on what can be advertised. For instance, consumers are not to be targeted for specific medications or known conditions. If a patient searches for information regarding a particular mental health concern, such as PTSD, he cannot be targeted with advertising for that condition.
Healthcare providers can benefit from programmatic to gain information concerning effective medications, treatment plans, and certifications. For instance, if a provider is due for PALS recertification, focused advertising based on automated electronic knowledge of search history and other online activity can alert him about available courses and times.
How Programmatic Can Be Used

It is true that some consumers are not happy with the concept of "smart" digital advertising as they feel it is a breach of privacy. However, the benefits seem to silence the naysayers. The obvious concerns about privacy can be laid to rest with one simple adjustment: allowing the patient to opt-in. For instance, it is difficult for a hospital to provide focused advertising without violating privacy laws. However, if the patient consents and opts into information from that entity, then focused advertising will be permitted. For this reason, it is almost unreasonable for health care centers, providers, and hospitals to not utilize programmatic advertising.
Basically, the concept for programmatic advertising remains the same whether it is being used in healthcare or other industries. In order for it to be effective, the right information has to reach the right people at the right time. Automated research and a basic knowledge of the target audience will ensure that advertising time and space is not wasted.
Programmatic must be utilized as a part of a whole marketing campaign. While it can be especially beneficial, it should not be the only marketing focus. A properly researched and implemented strategy will effectively utilize targeted digital marketing and ensure the highest opportunity for success.
___
by Rick Delgado
source: customer THINK
Related Posts