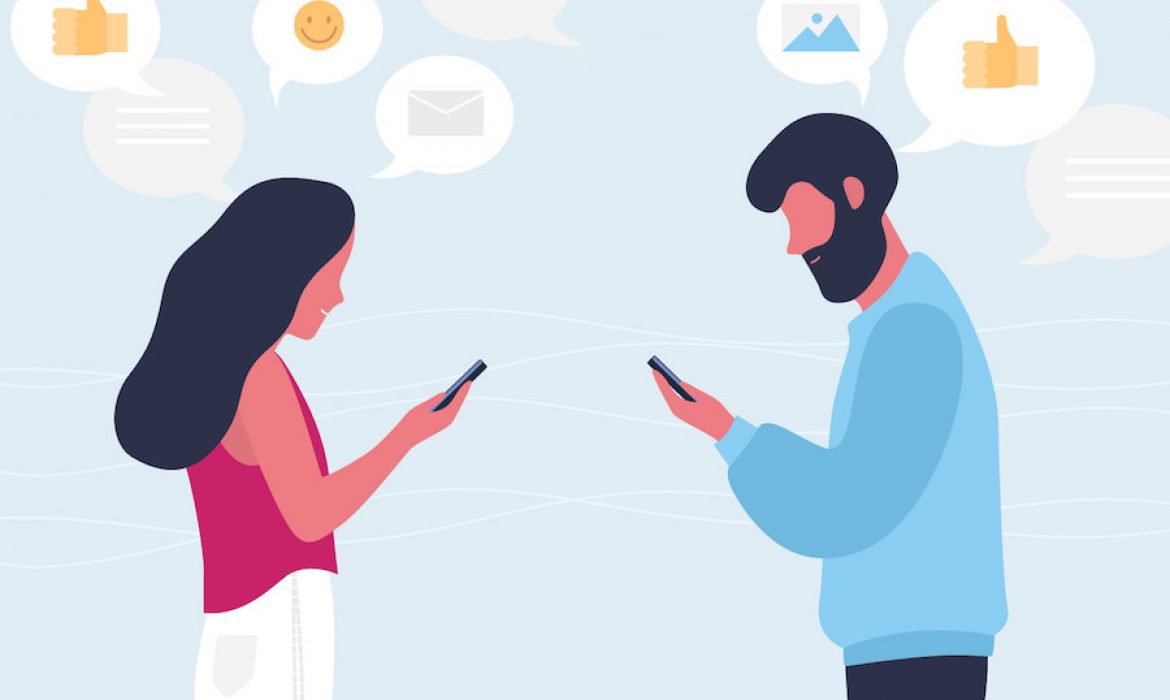 This global pandemic has quarantined everyone, be it, businesses, or customers. However, one thing that has witnessed a multi-fold increase, even in such desperate times, is content consumption. This reiterates the fact that the demand for such content in the market is massive. With the increasing panache and prominence of digital mediums, content is truly a successful survivor of the Covid-19 crisis.
Moving forward from the global conundrum has made brands realize the important stature of content marketing and how it builds an effective relationship between brands and consumers. Content marketing is a positive investment, not just for now, but for the later stages of the digital revolution as well.
What is Content Marketing?
Before we delve into content marketing, let's learn a bit about it.
Everything you read and see on any digital channel is content. This encompasses a broad range of digital marketing tactics like emails, social media, SEO, and paid distribution. Content marketing is an ongoing process of planning, creating, distributing, sharing, and publishing content to reach your target audience.
It seems easy right!
Well, it's not!
Content marketing involves many popular options like that on social media, infographics, blog posts, podcasts, video content, and paid ad content.
So, when you speak of marketing content, it involves promoting the content of various formats and genres on the digital platforms.
In the long run, content marketing improves brand awareness, boosts sales, links with your target audience, and engages prospects and customers.
Why is Content Marketing Important?
The right content can effectively connect a brand with its audiences in tough times like the pandemic.
But, why should a brand devise an apt content marketing strategy?
Is it really that important?
The following statistics might clarify the stand of content marketing in today's digital landscape.
70% of marketers believe that content marketing is an important investment. Furthermore, 78% of companies have a team of one-to-three content specialists. Content marketing strategies help in significantly improving web traffic, and act as a true source of sales and revenue for businesses.
But, that's not all! According to research, organizations of all sizes are willing to spend their budgets on content marketing. Nearly 46% of company budgets are spent on content creation.
With this said, marketers, today create content for multiple audience segments. Therefore, content marketing is a requisite inclusion in digital marketing strategies.
As a preferred form of content consumption, videos have also achieved tremendous reception in the user market, overtaking the stardom of blogs and infographics. The most common form of content type is promotional videos and brand storytelling videos.
87% of marketers believe that videos have increased traffic to their website. Moreover, 80% of marketers claim that videos have directly increased sales quotient.
Proceeding forward to another content consumption platform, social media has taken the brand endorsement genre by storm. You can absolutely do anything and everything on social media. Perhaps, that is why 94% of marketers use social media for content distribution.
Now, that you've read the most popular content marketing statistics, you'll probably have a gist of the process and its paramountcy. There is a lot more you can do with your content, to rank better, sell more, and earn higher revenues.
Summarizing, content marketing helps in achieving the following goals.
Lead generation
Boosting conversions
Building a relationship between customers and business
Connecting with your audience to show them how your products and services can ease their pain points
Building a community out of your brand
And guess what, you can do all that and a lot more while being at ease. This is why content marketing has kept brands going and becoming stronger in the global crisis. Content marketing helps you to connect with your customers, educate them about your products and services, offer them amazing deals, and still conduct your business with your physical offices shuttered.
The Importance of a Content Marketing Strategy during a Time of Crisis
One very common question in a marketer's mind is – how can we empathetically talk about Covid-19?
Should we share any content at all? 
If we do, how will customers perceive our business after that? 
How much should we invest in content marketing during such a time?
 Should we tweak our strategy to talk about Covid-19?
Well, these are fair discussion points and a lot of answers will depend on what you're trying to achieve from content marketing.
Content marketing is essential for businesses of different genres. However, there is no one form of content perfectly tailored to your business needs. So, do your leg work before you strategize and invest in content.
1. What's your goal from content marketing now?
Different businesses have different aspirations for content marketing. You might be a retail business trying to educate your customers about your safe and sanitized online offering, or you might be a retail company aiming to build long term trust in your brand.
No matter the boat you sail in, you need a goal to proceed further. Some common goals organizations hold include:
establishing long-term trust with customers
supporting and helping customers in adverse times
educating customers about your industry
engaging customers through creatives means
entertaining customers with content
2. Do you have to propose a new strategy or can you still use your pre-COVID-19 content marketing plan? 
Businesses have suffered a terrible blow from Covid-19. The same likely happened with your content marketing plan. The question is – can you still use it or do you need to develop a new one.
Re-evaluate your pre-COVID-19 marketing plan and eliminate anything that doesn't align with your current business goals. Study your audience and assess their needs. If they are suffering amidst the pandemic, then focus your budget on re-working your strategy to
address those needs.
3. How much should you spend on a present circumstance strategy over an evergreen strategy?
Now, this is a difficult question.
As a business, the intelligent thing to do is invest in an evergreen strategy. But, considering the present global state of mind, it is better to invest in time-sensitive content marketing strategy.
The key idea here is to strike a balance between creativity and empathy.
Create blog posts that are more focused on virtual living. Don't use COVID-19 as a marketing tactic. Include just a few statements that tie with the current situation and keep it relevant. Add entertaining videos and podcasts to your content section.
Ace your Content Marketing Strategies with these Ideas
The market is ever-changing and dynamic. So, as a brand, you need to adjust to it. Going with the flow is not an option now, it is a necessity.
Many brands around the world are doing a fantastic job of engaging and supporting audiences while leveraging content marketing. The following are the top content marketing ideas that'll come in handy for your business.
1. We're all in this together 
A brand is only limited by their own creativity. Since you have a voice to broadcast a  message, use it for content marketing. Correlate it with your products, services, values, goals, and more. The following examples will clarify the approach.
Nike portrays a very strong message to its audience, staying indoors amidst the pandemic. With just a few words, they advise their customers to stay indoors and be safe. Such posts link content marketing with creativity, show sympathy and entertain your customers at the same time.
2. Live video is stronger than ever 
If you have an Instagram account, you might have seen a lot of people going live. From actors, musicians, and writers to business tycoons, everybody is going live.
But, what's this obsession with live videos?
Videos are a great way to garner customer attention and drive engagement. With the advancement in technology, almost every platform is offering live video options. Instagram, Facebook, Snapchat, YouTube, and LinkedIn are a few social media platforms offering this option.
If you haven't explored this avenue yet, now is a great time to do so. Go live at a specific time and declare exclusive deals, tips, and tricks with people who are tuned in.
3. Collaborate with other content marketing agencies 
Every brand is going through tough times. So, instead of suffering alone, it's better to collaborate. The idea reflects the trends we are seeing across industries. B2B content marketing strategies are highly beneficial for brands and customers alike. Together you can organize expert webinars to educate, entertain, and engage customers.
4. Influencer marketing is on fire 
Believe it or not, influencer marketing has achieved stardom. Influencers have gained immense account traction and the consumption of their content has resulted in more people indulging in digital services, etc. All in all, everything has worked in favor of influencers and the potential of influencer marketing.
Identify noteworthy influencers in your domain. Share tips, tricks, and ideas that relate to your industry, and work with influencers to refine your brand's story and craft an appropriate message that your audience wants to hear.
5. Review your past content and promote it
Research shows that 51% of companies believe updating old content is a proven and efficient tactic. Use this time, to study your content and reflect on what's working and what's not. Identify content pieces that have brought the most traffic and see if you can optimize them to rank even better and become a lead magnet.
Wrapping it up
A brand's primary concern right now is not sales, but promotion and traffic. If you acquire a user base during these times, you can sell your products to a wider group of the audience later. The impact of Covid-19 will be with us for a few years, but that doesn't mean that you can't run your business and ensure your customers are safe and healthy.
Remember, content is the true king and will never go out of style. Therefore, you can use it to earn leverage in your business. Understand the importance of content marketing, reshape your strategies, and create apt and praiseworthy content.
___
by Sumeet Anand
source: SiteProNews
Related Posts