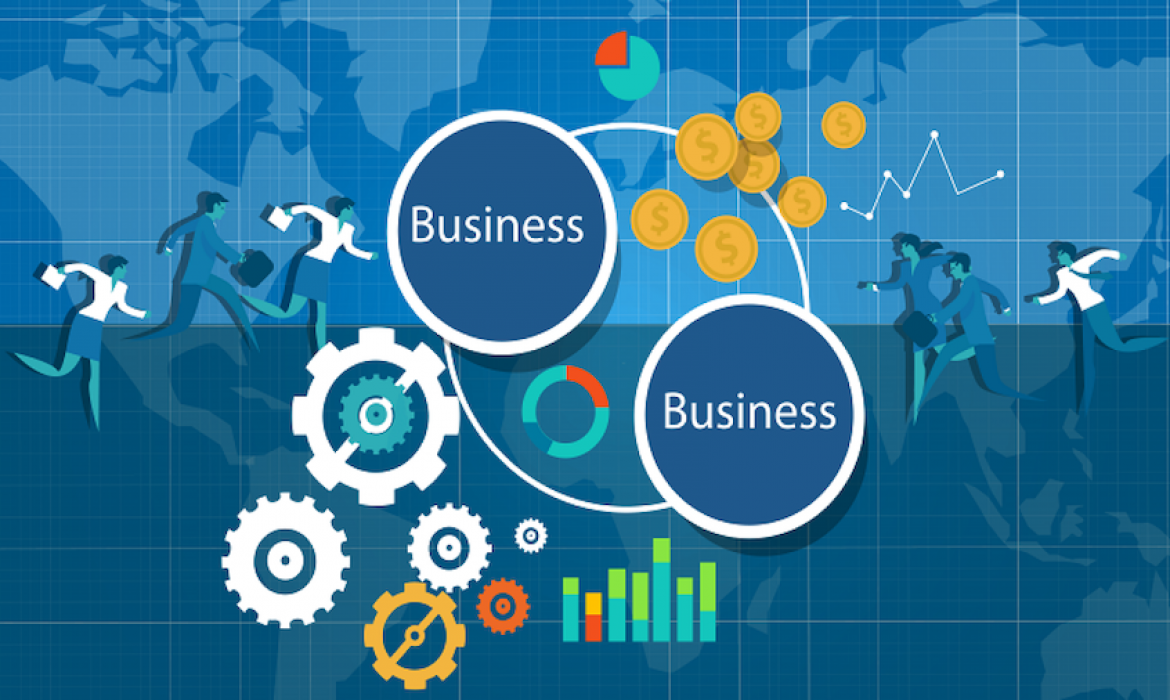 Dan Marshall shares five ways to improve your website performance during COVID-19 using B2B digital marketing.
COVID-19 has undoubtedly hit global business hard and that is bound to create a knock-on effect on your digital marketing activity.  
In this piece I have provided five key areas to look at that can help you minimize the current impact on your business and build up back to normality and hopefully grow in the future.  
1. Re-assess your channel mix
Throughout the course of a normal year, your traffic channel mix will remain largely consistent, notwithstanding any huge changes in strategy or budget. However, COVID-19 has caused a shift in the way traffic is hitting websites.  
You should start off analyzing your channel report and then drill down into source/medium to start to find any changes in where your traffic is coming from.  
What you see here will greatly shape what you are doing, for example:
Specific channels increasing

 –

 D

elve into this further to understand why. If search volume for your product/service is higher than usual look for ways to capitalize on this, like increasing paid search activity or double down on improving organic keyword rankings. 

 

Specific channels decreasing 

– 

Again, it is key to understand what is driving the decrease, it could be due to lack of search interest, drops in rankings, and reductions of activity. You need to understand why if you are to remedy it.

 

Everything decreasing

 – 

It is quite possible that this may happen to your business, it's likely that it will be something impacting your whole industry, but you need to look to minimize 

this as much as you can. The key thing is not to panic, be objective, analyze, and create a strategy to bounce back. 

 

Everything increasing 

– You're winning, sit back, and enjoy. Seriously, if this is happening you may be entering the territory of having to work out if your business can cope with increased demand and you may need to scale back if you cannot. 

 
It is worth digging into your Google Search Console data and your Search Query Reports in any paid advertising you are doing to see if there are any changes in the amount of brand and non-brand traffic your site is seeing. It might be that generic traffic is declining due to less search interest, but if you have been building a strong brand you see consistency here. It is important to understand the difference here.  
It would also be worth looking at new channels you could utilize to bridge the gap. For instance, if you find your Google Ads are not getting as much visibility and you have the budget available maybe it is a good time to try some paid social activity. Or it could even be worthwhile spending your time creating compelling email campaigns and hitting your audience this way.  
2. Update website messaging
It is important that you show your website visitors, be they current customers or future prospects, that you understand the current environment and the challenge it presents to their business.  
Likewise, you need to show them that your business is prepared, functioning correctly, and can still provide your products or services throughout this pandemic.  
Further still, if your business is in a position that means your services are now more important, or you have new services that could offer more value to prospects then it is important that people know about them. 
Salesforce for example has a banner across their UK site promoting how their tools can help businesses right now.
Many businesses have followed suit with similar banners, it is just important that you track interaction with these and make sure they aide your website performance and don't reduce conversion.  
As the situation changes, lockdowns are relaxed and people go back to work in some sense of normality your messaging should be updated to reflect the situation and the role your business can provide.  
3. Monitor intent and respond accordingly
Search intent is such a key consideration for B2B digital marketing. We know that our buyers will typically be in the consideration phase much longer than a B2C consumer and they are more likely to explore the whole market before committing to a purchase, or even an inquiry.  
Couple that with the economic uncertainty the COVID-19 is causing globally it is likely that we will see businesses taking more time before making an inquiry, especially when it comes to the higher value or long term contracts.  
It, therefore, becomes important to look at what users are searching for and to understand what they expect to see when they are searching.  
How can you do that?
Google Search Console – Mine your search

 performance report to see what users are searching for and what is driving clicks to your site. 

 

Google Ads Search Query Reports – Mirror the actions above to see if your ads are now matching to different or new queries.

 

Trends or Exploding Topics – These tools will let you see user interest in specific topics or keywords, highlighting opportunities.
The data you get from these actions will prove invaluable in shaping your content strategy over the coming months. If you see a spike in organic impressions for a particular search query that your rank on page 3 for, you know you should be creating a new piece of content to improve this. Likewise, if you see a topic starting to peak in Google Trends that is relevant to your business, that should become your next blog.  
Done properly this will help you improve your SEO performance as well as engaging with your audience.  
4. Focus on website conversions
CRO should be a priority every day of every month of every year. In an environment where the intent is changing and search interest for many services is down it becomes much more important for your website to work hard to convert traffic into leads and sales. Moreover, something that worked in early March may not be as effective in this new world.  
First, you should review your Google Analytics data to see how users are interacting with your site. Look at whether your top landing pages are changing, whether your conversion rates are shifting or the lead sources are different. Couple this with heatmap analysis from tools like HotJar to see how users are interacting with your site.  
Your goal from this is to find areas that could be improved, either because they have dropped off or because they have started to improve and have presented an opportunity to capitalize on. If they haven't changed then you should be looking for continuous improvement.  
Once you have the data in front of you it's time to start coming up with test hypotheses, these can be as simple or as complex as you like, but you should always be testing something.  
Some CRO tests you could look at in these times are
Change the USPs you promote 

– If your product/service has a particular use case in the new environment you should get this across in a prominent position on your website. Maybe by changing the copy in the header of your product page. 

 

Test new CTAs

 – If demand is increasing for your services it could be worth changing your main CTA from a "Get a quote" or "Free trial" message to "Call us now" to drive the urgency. 

 

Try new response methods

 – Look for new lead generation channels. Things like live chat, instant call-back widgets, and online setup forms 

can all drive a new stream of leads. 

 

Pricing offers

 – During and post-COVID-19 times B2B buyers are becoming more careful with their budget, maybe due to reductions, so think about whether you can offer a promotion to get them to convert. 

 

Free products 

– If your business has the ability to give something away for free try it! Showing value and the desire to help businesses now could reap huge rewards in the long term. 

 
5. Keep on top of content strategy
We know that during lockdown user intent has shifted for many search queries, but also people have started to search for new things and lockdown specific things too. And that is the same for B2B too.  
In a B2B context, we are seeing people searching for lockdown tips on how best to work from home, business owners are searching for ways to prepare to get back to normality and people want to know what the office of the future looks like. As B2B digital marketing professionals, it is our duty to provide them with answers to those questions.  
To that end, it means that we should move away from our typical product or business-related content and shift more into blogs with advice, tips on how people can prepare their offices for the return to work, and even articles on how your business can help them.
There's also something to be said around having some fun with your content and producing something more light-hearted. For instance, my team surveyed Brits to find out how lockdown was impacting them, where they were working in their homes, and what they were doing to relax. This was a great piece as it drove new traffic to our site and supported our SEO campaigns by generating coverage in national publications.  
It is important that we pivot our content strategies, not only because of COVID-19 but more importantly to meet the changing needs of our customers moving forward. 
In conclusion
Whilst we will see many changes to B2B website performance due to COVID-19, in both the short and long term, it is our role as B2B digital marketing professionals to analyze the changes in performance and to create strategies that help our businesses to recover and grow again in the future.
___
by Dan Marshall
source: Search Engine Watch
Related Posts