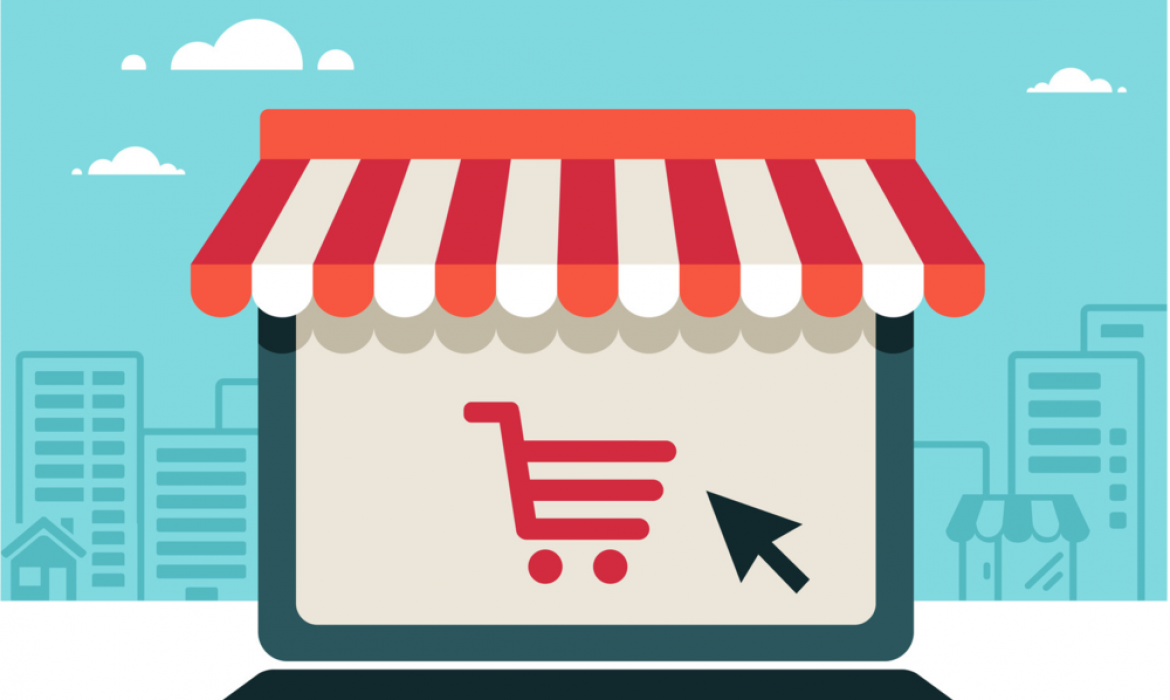 Whether you just launched your ecommerce business or even if it has reached the point of maintaining a massive userbase, it is important to create a killer marketing strategy to stay ahead of the curve. When it comes to ecommerce businesses, the only way for consumers to find out about your brand is through effective marketing.
But sadly, there are many brands that only focus their efforts and energy on launching an ecommerce website, and overlook their ecommerce marketing efforts. It is crucial for every ecommerce business – whether small, medium or large- to invest in an effective marketing strategy, since it can do wonders for online sales.
If you are interested in finding out about the most up-to-the-minute marketing trends and effective methods for creating your ecommerce marketing strategy in 2018, you have come to the right place. The marketing strategies and proven tactics mentioned below will surely help build brand credibility, lure in more visitors and attract loyal brand advocates.
Incentivize First-time Customers
One of the most important things you can include in your ecommerce marketing strategy for 2018 is to incentivize your customers on their first purchase. For ecommerce businesses, converting visitors into customers for the first time is challenging. They are unfamiliar with your brand. They may have seen an ad that persuaded them to visit your website or perhaps they read positive reviews of your brand on social media, but they are still undecided about  whether to make a purchase from your ecommerce website.
To turn users into customers, you can create a special offer for first-time buyers – a free giveaway, a one-time deal, or an exclusive discount – with their purchase. This strategy will definitely work well for your brand.
You can glean inspiration from DODOcase – an online store that offers custom cases for iPads, iPhones, MacBooks and VR gear. The brand offers a 10% discount on first time orders to lure in more new customers.
Use Facebook Marketing
Facebook Ads is the most effective channel that you can use to strengthen your ecommerce marketing strategy for 2018. Regardless of whether your ecommerce brand is selling electronic gadgets, jewelry, clothing or grocery items, you can easily find your target market on Facebook.
When it comes to Facebook marketing, testing is key. If you sell jewelry in New York, don't simply target women in that city, but test all the potentially interested audience. Consumers don't usually just click and buy immediately, so chances are you may not see immediate leads. Exercise patience and don't expect instant results.
Let's take an example of an online fashion jewelry store NOGU that capitalized on Facebook ads to increase their customer base and get valuable feedback on new designs. They allotted 80% of their marketing budget to Facebook and the results are surprising; they received a whopping 7x return on ad spend.
Start Leveraging Influencer Marketing
Leveraging Influencer Marketing is an effective tactic that many brands are using for increasing their brand awareness, gaining a wider audience, raising brand engagement and getting more conversions. Since influencer marketing is a comprehensive visual channel, it is a perfect fit for your ecommerce marketing strategy because it helps to drive more sales.
Since people usually get tips and recommendations from the influencers they follow, it is quite easy for ecommerce brands to get maximum exposure and increase desirability of their products using influencer marketing.
It is best to partner with niche influencers and build relationships with those whose expertise relates closely to your ecommerce brand. This type of marketing strategy is more powerful and generates higher qualified leads.
Let's take the example of MEMBOX – an online brand that sells face and eye makeup. The brand displays how-to and review videos, using beauty influencers on their Instagram and product pages.
Embrace UGC
Harnessing the power of user generated content will help your ecommerce brand increase engagement, earn customer trust and ultimately drive more leads. Since the trend of sharing UGC (a story, video, image, buying experience or a piece of content about a brand) on social media is riding the waves of popularity, ecommerce brands can make the most of UGC and create brand advocacy.
Consider the online candle store, Diamond Candles. The brand posts customer-contributed photos on their social media accounts to promote their brand. Adding UGC to product pages increased their conversion rate by about 13% and helped the company to grow tremendously.
Email Marketing is Still Effective
Did you know that 44% of customers admit to clicking on promotional emails and eventually make a purchase?
Consumers support your brand for a reason, so make sure that you use email to remind them of your brand. You can send email to communicate your message to your target audience and drive traffic to your ecommerce website. You can send a newsletter replete with helpful information about your products, holiday discounts, abandoned cart reminders, rewards for loyal customers, helpful how-to guides, and anything else that helps build a relationship with your current and potential customers.
If your ecommerce store hasn't taken the time to harness the power of email marketing, then you're missing out on a huge sales opportunity.
The online brand Chubbies, that sells swimwear and outerwear, focuses on incorporating quality content in their emails and newsletters. With their effective email marketing strategy in place, the brand successfully built a loyal customer base and generated significant traffic to their website. This strategy helped them convert user engagement into sales.
Key Takeaways
Obviously, you want more traffic and sales for your ecommerce website. You can boost your ecommerce business by taking advantage of these effective marketing strategies. Incorporate the above listed tactics into your ecommerce business strategy for 2018 and see how they boost your sales and outreach.
Related Posts