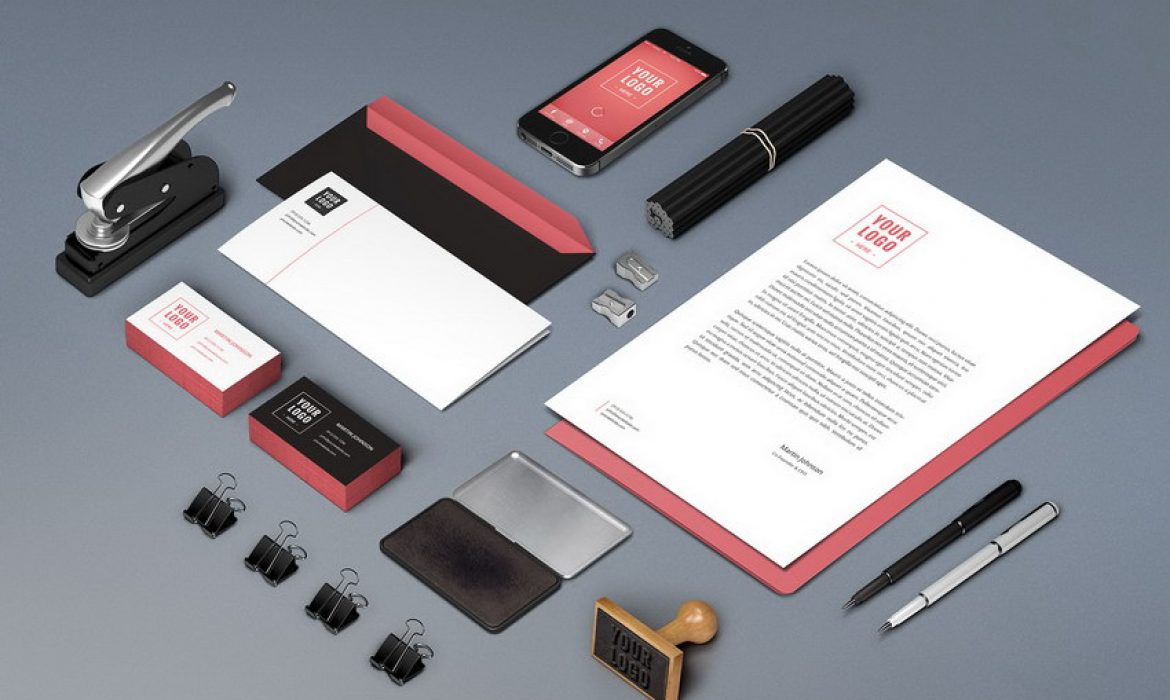 Can your company's content pass the "no-logo test"? When I work with digital strategy clients who are struggling with content marketing, I always ask them to take the logo test, inspired by this excellent Content Marketing Institute article. You should try it, too.
To do that, copy and paste articles you've written, along with articles from your competitors, into Word documents. Print out the documents and lay them side by side. Now, can you identify your content from the competition's without the aid of any logos or company names? If your content lacks a distinct voice and tone, it won't stand out.
I get it: When you're first getting started with content marketing, even publishing a blog post every few weeks can feel like a major victory. But once you work out the mechanics of content ideation, you should put in the time needed to create content that brings your brand to life. Why? In a world drowning in digital clutter, content marketing is most effective when you provide a clear, distinct viewpoint that's beneficial to your target audience.
What's the secret ingredient that elevates generic content to a brand-building masterpiece? Your brand voice.
"Brand voice is the intentional, consistent communication of your business identity," brand strategist Dima Midon told me in a recent phone interview. Midon, who founded the brand strategy and digital marketing firm TrafficBox, is an expert in all things SEO and search-engine marketing. He also knows that these digital strategies are incomplete without a solid branded content foundation.
"From startups to global businesses, the organizations with the best content strategy are those that create content reflective of their brand's unique personality and then use this content to build stronger relationships with prospects and clients," says Midon.
Branded content has exploded in popularity over the last five years. For clients and customers, reading branded content — in general — is far more interesting and relevant than a marketing ad. "Branded" means content that's informative, interactive and entertaining and brings value to a reader's day. Thanks to social media, such content can catch on like wildfire, rapidly reaching a far wider audience than a standard marketing message.
Vision, voice, and value: Bringing branded content marketing to life
As the name implies, "branded content marketing" needs to be grounded in your brand's identity. If your content can't pass the "logo test," it will be just another of those generic pieces daily bombarding your target audience. To make your content stand out, bring your brand identity to life with three steps:
Define your vision. Your organization likely has a mission or vision statement, company goals and core values. Consider how the content you create will reflect this mission, goals and values. Then align this vision with your customer's needs. Every piece of branded content you create should apply your company's unique perspective and expertise to problems your customers face.
Example? Consider the "Open Forum" American Express sponsors, to provide small business owners with the "insights, inspiration and connections" they need to grow their business. While topics range from money management to team building, every piece of content Amex publishes here is dedicated to advancing its vision of helping small businesses thrive.
Define your brand voice. A distinctive, unwavering brand voice is an essential component of successful content marketing. While you may have a very clear idea of your brand's voice, ask yourself, is everyone else at your company on board with this voice, too? Brands, like people, need to prioritize certain traits, to build a reputation. Scattered messaging and inconsistent brand voice can confuse your audience.
So, take time now to codify brand voice and guidelines. Many B2B companies, for example, seek to strike a balance between professionalism and accessibility. They want to be viewed as subject matter experts without sounding too technical or complex. Consequently, the corresponding brand-voice guideline might emphasize the use of clear, concise language that avoids technical jargon.
Your own brand guide needn't be lengthy: Voice and tone can be covered by just a few guidelines. (I'm a fan of MailChimp's voice and tone guide, available free as part of its master Content Style Guide.) What matters most is that you codify these guidelines so there is a single set of rules for everyone working on content at your company. From the work of freelance writers to that of marketing directors, your company's content marketing will reflect a consistent brand voice.
3. Define your value. Branded content is beneficial not only for defining the buying vision in your favor but also for reminding existing customers about how valuable your offerings truly are. From case studies to white papers, how can you create content that helps existing customers maximize the value of your offerings? Perhaps you can spotlight a new offering or provide tutorials for advanced features. The key is to use your branded content to move from a transactional relationship to a customer-centric one that delivers real value.
Example? The enterprise software company SAP has nailed this mission. While many of its products and services seem technically complex to the average B2B decision-maker, the company's white papers expertly explain the importance of digital transformation in accessible layman's terms. Most importantly, this content is never a "hard sell" for SAP, but instead subtly reminds customers about the valuable benefits SAP can present as a strategic partner.
Rather than sending marketing material to customers touting your "top of the line products," then, send them branded content that explains how to use your products to solve their problems. Content that maximizes perceived value strengthens your brand and drives customer retention.
Bottom line
Content marketing is an essential B2B marketing strategy that's continuing to gain in importance. According to HubSpot, B2B marketers allocate 28 percent of their total marketing budget to content marketing. But before you too jump on this bandwagon, be sure your content is aligned with your brand vision, voice and value. Doing so will ensure your content is impactful, relevant and worth the investment.
___
by Brian Hughes
source: Entrepreneur
Related Posts