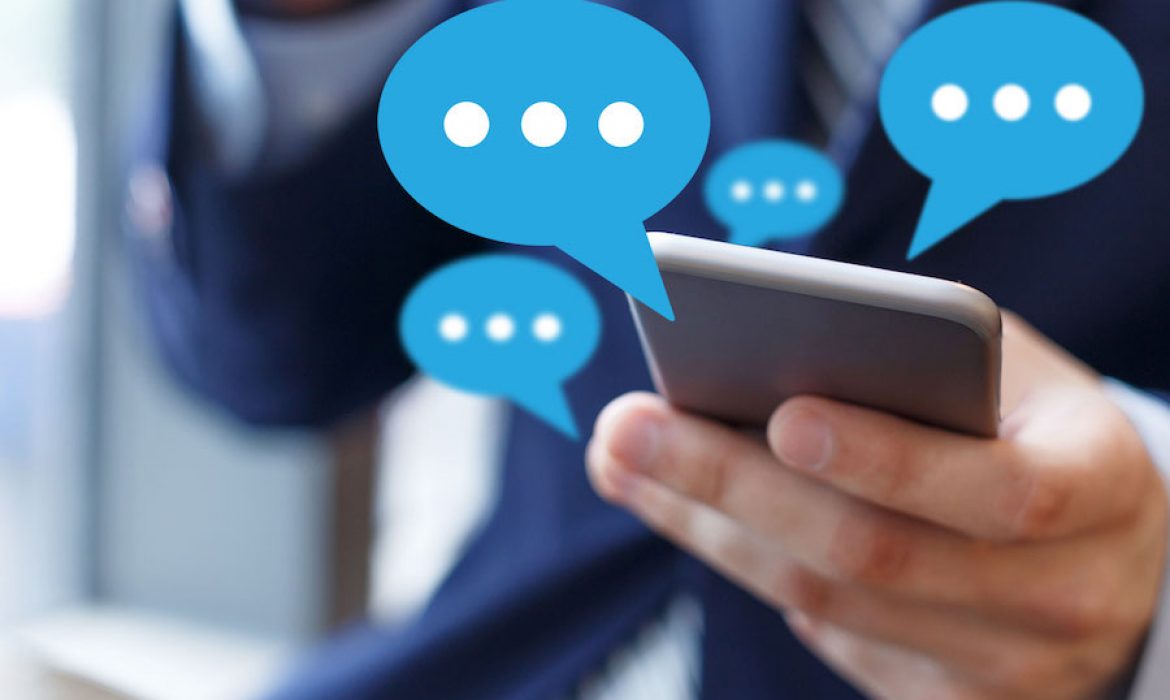 Over the past few years, we've seen a meteoric rise in mobile e-commerce. Not only was mobile shopping up 55 percent in 2018, but Forrester predicts that by 2022, mobile will account for $175.4 billion in retail sales.
Despite this clear shift to mobile, fashion and retail marketers have struggled to keep pace. Many marketers are still focusing their efforts on legacy channels like email and display advertising — channels that were not designed for a mobile-first ecosystem. Given that open rates on email averaged a paltry 12.43 percent among retailers in 2018, it's evident that this new generation of mobile shoppers no longer lives on email. Furthermore, consumers are frustrated and oversaturated by invasive ads and spam.s. They want a brand experience that maintains a dialogue — instead of a lecture — on the channels they actually frequent.
So how do innovative, digital-forward fashion brands engage with mobile customers at scale, while still maintaining intimacy and emotional resonance with each customer?
For brands like Draper James and Rebecca Minkoff, it's all about strategic mobile messaging.
Given that both brands have a strong e-commerce presence, it's no surprise they've seen their mobile audiences grow, while their open rates on email have dipped along with the rest of the industry. That's why they — along with many other e-commerce brands — have turned to mobile-first channels like Facebook Messenger and SMS to offer their customers a two-way, mobile-friendly marketing experience. Mobile messaging enables brands to create interactive experiences where they can engage customers directly in automated, two-way dialogue, as well as gather first-party data to better segment their audiences and offer more relevant, personalized messaging. They can also ensure they're listening to their customers and engaging them in ongoing conversation.
"There's a lot of information we'd like to know about our customers to help us better identify who they are," says Helen Nightingale, Draper James' director of e-commerce. "We wanted to create a fun space for them to share information about themselves and tell us what they want us to know. That way, we can ultimately create a better customer experience for them."
Quizzes are one creative way that Draper James — a Southern-inspired fashion and lifestyle brand helmed by actress Reese Witherspoon — has used mobile messaging to learn more about its customers. Since its customers love to give feedback — it's always seen strong responses on surveys — the brand created an interactive quiz on Facebook Messenger around Reese Witherspoon's birthday. The brand incentivized customers to take the quiz by offering them a sneak peek into the brand's birthday promotion. The quiz culminated by asking the consumers which Reese Witherspoon movie character they most identified with, enabling Draper James to segment its audience according to their answers. It also gave the brand a lot of additional insight into customer preferences, all while providing those customers with a fun and authentic experience.
The advantage of using both Facebook Messenger and SMS means brands like Draper James are able to utilize each channel in a distinct but cohesive way. Where a brand might use Facebook Messenger to send playful top-of-the-funnel content like a quiz, it might use SMS for lower-funnel campaigns like cart-abandonment messages and promo codes. With multi-channel messaging, brands can test different channels to find the most appropriate and relevant ways to engage customers in the places they actually spend their time.
Rebecca Minkoff, for example, asks customers directly which channel they'd prefer to receive messages on and which products they'd like to stay updated about. Because these brands are speaking directly with the customer, they're able to procure the most accurate customer data possible. And since mobile-messaging companies like Chatkit give customers ownership over their data — and are seamlessly integrated with a brand's CRM systems — mobile messaging replaces campaign-specific channels with an evergreen, always-on channel that informs all of their other marketing.
"Mobile is really important to us, because 60 percent of our e-commerce traffic comes from there," says Sarah Sheldon, Rebecca Minkoff's Sr. Director of Global Ecommerce and Digital. "I just think mobile is where we're going. [Mobile's] not going to replace desktop entirely; you need a different message for different audiences at different parts of their journey."
That full-funnel aspect of mobile messaging is a huge advantage for e-commerce retailers. It enables them to send relevant, personalized messages across the funnel, and to re-engage cart abandoners and past purchasers seamlessly at any stage. More crucially, it helps brands form deeper, more significant connections with their customers. And in a world increasingly dominated by mobile, it is ever more important that those relationships exist on mobile-first channels.
___
by CHATKIT
source: GLOSSY
Related Posts