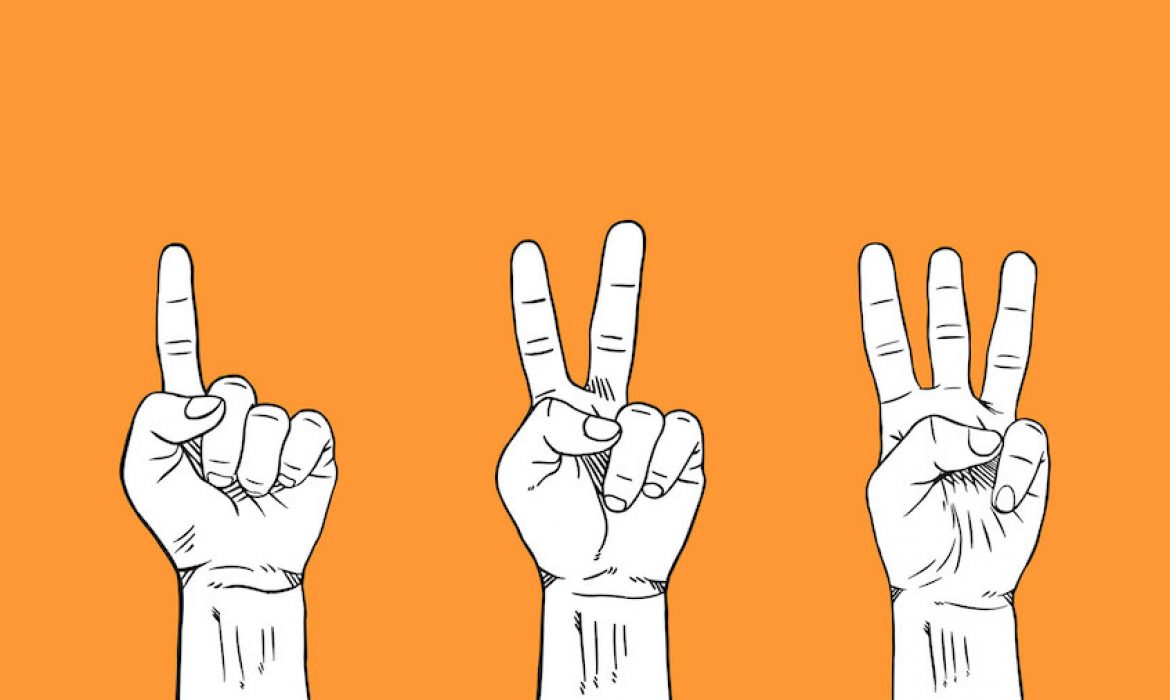 Unfortunately, there isn't a one-size-fits-all approach to search engine optimization because it's constantly pivoting to better understand user queries. But agility will serve you better than a comprehensive plan anyway. Here's how you can support a modern SEO strategy.
SEO is alive and well, but it has definitely changed over the years. If your search strategy hasn't evolved to account for algorithm updates, then you're probably not seeing the returns you want. After all, there isn't a one-size-fits-all approach to SEO. The best strategies are continually reassessed and refined overtime to meet unique organizational objectives. Agility will serve you better than a comprehensive plan, especially right now amid the coronavirus pandemic. 
That's not to say there aren't guidelines for modern SEO. Your approach should include a steady stream of fresh, high-quality content (including well-written long-form content that adds real value to customers), a strong branding strategy, an exceptional user experience that highly meets the needs of visitors, and a strong backlink portfolio. Above all else, your strategy should prioritize your visitors' experiences. 
Why, if you may ask?
Google ultimately ranks websites by how useful they are to a user's search. The search giant doesn't usually reveal its search statistics (even though many have attempted to estimate), but Google disclosed in 2012 that the year held 1.2 trillion searches across 146 languages. The majority of your website's traffic most likely comes from Google, so you need to meet its ever-evolving set of ranking criteria. Sure, other search engines matter too, but considering the second-largest is the Google subsidiary YouTube, it's safe to base your SEO strategies on Google's standards. 
Take it slow
Your website won't become an authoritative digital property overnight; it takes time and effort to master modern SEO and earn that clout. Traditional factors like quality backlinks, positive user engagement, optimized on-page elements, and stellar content still all contribute to your website's credibility and rank over time, so don't look for quick fixes. Stick the process and you will see results. 
Don't worry if you haven't been keeping up with recent algorithm changes. Even seasoned marketers can feel out of the SEO loop sometimes, especially when myths and speculations regarding algorithm updates spread online. These updates are real — Google announced a core algorithm update on May 4, after all — but you don't need to worry. Just make sure you aren't doing something that's hurting rather than helping your brand's website. Google will penalize you for spammy guest blogs, keyword-stuffed content, unnatural link building, and everything designed to unethically manipulate rankings. Simply put, Google wants you to earn your rank. 
With so much to focus on, how do you prioritize your efforts? Luckily, Google lays it all out for us: Focus on the user's experience. Build trust and credibility with Google and the people visiting your site.
Becoming an online authority means prioritizing not only what's important to you, but also what's important to the people you want to reach. Here are three tactics you can use to support your modern SEO strategy this year: 
1. Create a thoughtful FAQ page
In a crisis, your strengths and weaknesses are spotlighted as a brand. People observe what you do and how you do it, and that will inevitably affect their opinions. This is especially true during the coronavirus pandemic. According to Edelman's recent report, only 38% of respondents believe that businesses are doing well at putting people before profits. Your customers, clients, and consumers are humans, and they've craving comfort and connection right now. Prioritize the user experience with a frequently asked questions webpage. 
Everyone knows what an FAQ page is, but not everyone knows that it can be your best friend when it comes to optimizing your website for search. Having a thoughtful, helpful FAQ page shows that you care about your customers and search engines like businesses that care about their customers.
Plus, a robust FAQ page that's marked up properly might receive a rich result on the search and action on the Google Assistant, dramatically expanding your reach. 
2. Organize content by topic
It is no surprise that internet usage is up. In fact, Comcast, the largest residential internet network in the U.S., has experienced a 285% increase in videoconferencing and VoIP use while people are quarantined at home. More people are streaming, searching, shopping, teaching, learning, meeting, and gaming online than ever before. This is your opportunity to meet the needs of users by organizing your content by topic.
When it comes to the amount of content displayed on a given webpage, don't lose sleep over the word count. Adding value and being helpful doesn't require a set number of words or characters. Just keep writing until you feel the content highly meets the needs of your users. You'll end up with an article that Google will love.
Don't pack tons of information across an array of topics onto a single page. Instead, focus on providing an exceptional user experience by ensuring individual pages are each dedicated to a unique topic. You'll want to start this process by building out a content map to define the information architecture. As you gradually add pages and remove others, make sure your content map reflects these modifications. 
3. Get the tools you need to help with link building
When outreaching and creating content for link building and brand mentions, you'll need to be helpful and human. It's not just about hyperlinks — it's about building relationships and providing value. During the coronavirus pandemic, let compassion guide this element of your strategy. Selectively reach out to domains with effective, modern content that audiences will find useful. There's no better time to demonstrate your knowledge and support your audience. 
Link building is a critical part of the most effective SEO strategies. Just keep in mind that this is generally a long-term tactic, so you'll have a hard time executing without some help. Luckily, there is plenty of software available to do the heavy lifting for you. The quickest and easiest place to start is Google's own search console, which offers tools and reports to improve your website's search presence. This service will show you which websites link to yours and confirm that Google can both find and crawl your site. 
As search engines learn more about users' behaviors, they will continue to change. What was a widely accepted SEO best practice just a few years ago may now hurt more than help your goals.
The bottom line
You can't predict what Google or any other search engine will do with its algorithm, but luckily, that's not your job. Your job is to adapt, evolve, and do what's best for your business and your customers.
___
by Nick Chasinov
source: Search Engine Watch
Related Posts