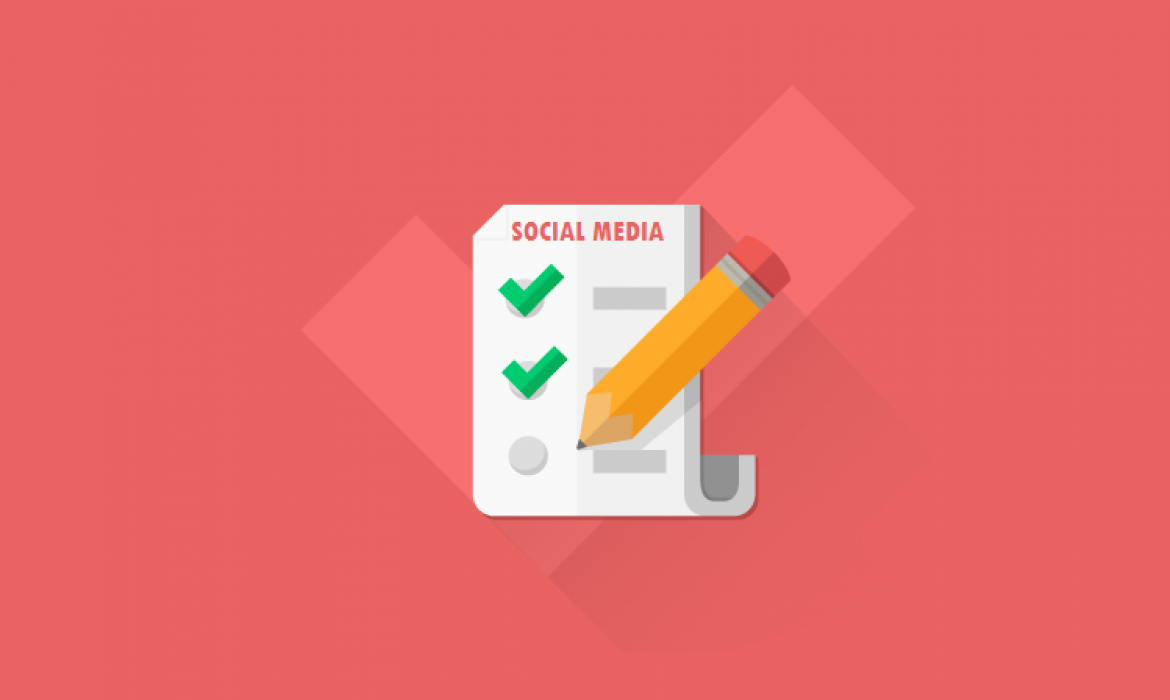 As social media marketing becomes more challenging and time-consuming, it's time to get more organised when managing your brand's social presence.
It's not easy handling a brand's social presence, but its successful management can lead to great results. Social networks keep growing and they are heading into a more mature phase, which means that the challenges grow for every brand that tries to stay competent.
There are many reasons for a brand to invest in social media marketing and the results depend on the set goals:
Increase awareness

Reach a new audience

Boost engagement

Increase traffic to the site

Explore new business opportunities

Gain new leads

Work with new clients
No matter what goals you set for the new year, you still need to stay on top of your brand's social media marketing and the right checklist may help you with all the tasks you need to do at the beginning of the year.
Brainstorming
This is the initial stage that you'll think of all the new ways that can boost your social media marketing.
Explore the latest trends and see if any of them fits in your own strategy

Learn more about the new platforms or examine whether the old ones are still suitable for your audience

Be creative and think outside the box

Come up with new content ideas and experiment with them on each platform

Ask for help from other team members to broaden your perspective
Planning
Right after your brainstorming session, it's time to evaluate your planning to see whether it's effective enough to help your social media marketing.
Go back to your content calendar and see whether it was effective enough to use it frequently
What needs to be improved to the existing content calendar?

Decide on the channels you're using. Should you add new ones?

Examine whether the frequency of the content has been effective up to now

Organise your goals and your KPIs

Do you know how to justify your social marketing efforts?
Implementation
Now you're ready to check the practical aspect of your social media marketing. The evaluation of the implementation phase helps you understand whether your plan has been successfully in action.
Are you happy with the way the posts are published?

Is the content calendar followed?

Is the engagement the one you expected?

Are you replying to the users' comments?

Are you monitoring your brand's social accounts?

Do you use all your social accounts consistently?

How is the collaboration between the team?

Is there a plan to deal with urgent situations?

When was the last time you dealt with a crisis and how can you avoid another one?

Do you need to use social media for customer service?
Measurement
The last but still important stage in the evaluation of a social media marketing plan is to examine whether the measurement is effective.
Start by going back to your initial goals. Are these met? Are they realistic?

Keep your social reports up-to-date and prepare them for the year ahead

Check each platform's native analytics to stay updated on their insights

Use your own analytics platform to have an overview of your social media marketing performance

Find the best performing platforms and raise the expectations in the new year

Find the platforms you need to focus on and come up with new content ideas to improve their performance

Plan the year ahead with new KPIs

Consult with the team on the best ways to track the KPIs

Align social media marketing KPIs with your wider marketing strategy
Although the checklist and the questions you need to answer seem to be time-consuming, the actual process is faster than what you think. This can even be an annual task, helping you create a successful social media marketing strategy, with a clear plan, goal and measurement. You can still add it to your new year's resolutions.
___
by Tereza Litsa
source: Search Engine Watch
Related Posts