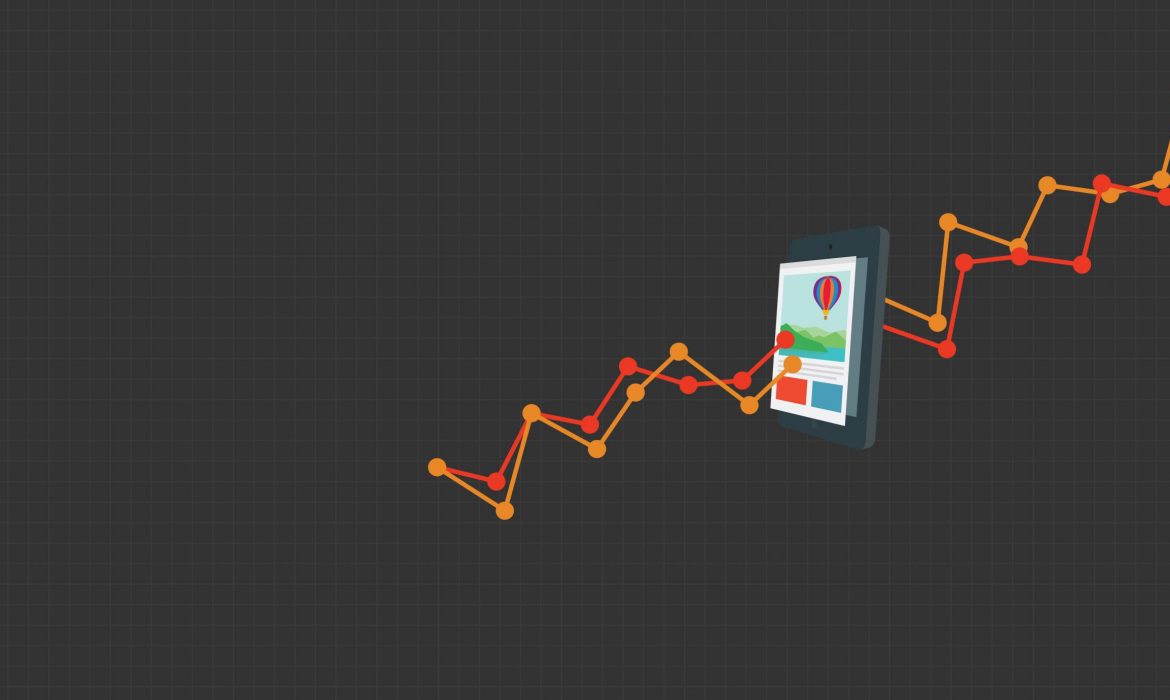 With smartphone users growing year-on-year while desktop users stagnate, it comes as no surprise that Google looks to put mobile at the very core of its search engine algorithm in 2017.
Mobile is destined to become the backbone of determining rankings on both the mobile and desktop version of your website – so it's vital to look at technical SEO from a mobile perspective.
What is technical SEO?
Technical SEO provides Google and other search engines with the information they are requesting to understand the true purpose of your content.
Technical SEO looks at the coding and technical issues which impact search engines, many of which will be mentioned in this blog.
What mobile configuration should I be using for my mobile website?
There are currently three mobile configurations that Google recognizes: 'responsive web design', 'dynamic serving' and 'separate URLs'. However, Google recommends using responsive web design, which is distinguishable from the other two configurations due to the URLs and HTML remaining the same for both mobile and desktop.
1. Responsive web design
A responsive web design uses CSS media queries to allow desktop webpages to be viewed in response to the size of the screen, which redesigns the content according to the device.
Benefits:
Singular URL is better for users and makes content easier to share and to click on
Google crawlers and other bots only need to crawl once, which will help in increasing crawl budget and indexing your pages efficiently
Redirects are not required to take them to the correct version of the page. This reduces errors that can be made when creating redirects on your site.
Weaknesses:
If the desktop version goes down, so does the mobile version
Can't be used for feature phones or tablets like the other two.
2. Dynamic serving
Dynamic serving uses user agent detection to deliver alternate HTML and CSS according to the user agents that are requesting them.
Benefits:
Unique experience delivered per device
No redirection required.
Weakness:
User agent redirects are prone to mistakes
Bots need to crawl pages with different user agents, which uses up crawl budget and can lead to indexing inefficiency.
3. Separate URLs
For every desktop URL on your site there is an equivalent mobile URL with this mobile configuration. This allows you to serve mobile-dedicated content.
Much like dynamic serving, user agent detection is used to redirect mobile users landing on the desktop version.
Benefits:
Mobile-dedicated content
Implementation is easy.
Weakness:
User agent redirects are prone to mistakes
Waste of crawl resources.
3 focus areas of mobile technical SEO
These areas are fundamental for your mobile technical SEO:
1. Website speed
How can you improve your website load speed and make your user experience smooth? If you're not already asking this question, then please do!
This is a crucial first stage of a user's experience of your website – you want it to be epic and flawless! Here are four ways to speed up your pages:
Accelerated Mobile Pages (AMP)
Although AMPs are not signal ranking factors and mainly benefit the users, these pages are an area which may become important with mobile-first indexing in 2017.
AMP works using coding language AMP HTML which restricts code to increase page loading speed and reliability. This can help load a page in under three seconds if your page is not able to perform that otherwise.
If you have a WordPress site it's very straightforward to implement AMP. Check out this article on how to implement Google AMP on your WordPress site.
Simple and minimalistic templates
It's important to remember the No.1 rule when it comes to the design of your website; less is more, so ensure your templates are minimalistic.
Additional elements to your template layout such as plugins, widgets and tracking codes all require additional loading time which can start to accumulate and cause excessive page loading times to pages on your site.
A normal page loading time is roughly under three seconds. Anything that exceeds this is considered too long, so ensure only necessary elements are on the page template.
One easy but effective way to reduce page speed loading time is to ensure Gzip compression and lossless compression is applied to all images. Oversized images can be a big cause of slow page speed loading.
No redirect chains
Under no circumstances should you ever have redirect chains. These can increase page loading with every additional redirect in the chain. Therefore, it's fundamental that all redirects are performed in one step instead of multiple steps.
In the circumstance of 404 pages you must crawl and export these pages and resolve them using 301 (one step) or ensure you're using custom user-friendly 404 pages which humors the user and guarantees they can continue their journey on your website instead of bouncing from your site.
Browser caching
Every time a browser is opened to your website it must download the web files to display your page correctly – which includes HTML, CSS and JS.
Browser cache begins to accumulate website resources automatically (local computer) upon the users' first time on your web page. This allows the browser to recall the first website version cached, which allows the site to be loaded quicker on your return to a particular page of your site – greatly benefiting your returning visitors to your website.
Making use of browser caching is very simple and can be done by editing your HTTP header to set expiry times for files. With most file types, you can choose how frequently they need to be updated.
2. Site architecture
The site structure is another very important element of mobile technical SEO – mobile users want to be able to navigate to the pages with ease and within less than three clicks. Here are some simple ways to make sure all pages are easily accessible and still relevant.
Following the breadcrumbs
Breadcrumbs present a clear website hierarchy and indicate where the user currently is, which will help reduce the number of clicks/actions required to get to previous pages or different sections.
Breadcrumbs should be used as secondary navigation in addition to your primary navigation. Breadcrumbs should be used by large sites and ecommerce sites where hierarchy and site structure may become very complex and confusing for users and bots.
Juicing internal links
Silo content helps search engine crawlers to correctly interpret your website and help increase keyword rankings for that page. Internal links within the content make it easier for users to find content targeting keyword relevant terms. This will improve the visibility of your older articles that are topically related to the newly published ones.
In addition, utilizing internal category links will help users flow between your related topic resources on your site and discover other related topics.
3. Structured data mark-up
Structured data helps inform Google as to how to interpret the type of resource the page is by looking at the content and on-page optimization.
Rich snippets provide additional structured data markup to provide extra information of what your site entails in SERPs. This allows users to determine if the page is worth clicking through to. Rich snippets provide opportunities to provide extra information such star rating and number of reviews.
Google has two tools for structured data markup – one for help with implementing structured data mark-up and the other for testing the structured data mark-up. For more help getting started, check out our beginner's guide to Schema.org markup.
Summary
As you can see, this is a very extensive topic and I've focused on the areas that I expect technical SEO to place most importance on. There won't be a particular change in current technical SEO tasks performed but it's clear that if mobile is at the forefront of search engine algorithm updates in future then we should expect to see a change in priority of ranking signal factors.
When it comes to choosing your mobile configuration, it will come down to your budget and where your audience is viewing you. If you're looking for simple and non-expensive, then having a responsive website design is the solution.
However, if you've got a little more to spend and want to ensure your audience have a great experience of your website, then the other mobile configurations are good options as well.
It's also worth considering how you're currently being viewed by your audience. Are they more desktop/laptop based? If so, then responsive web design is the best solution as they will have no issues with understanding the mobile layout.
If they are split, or mobile views are higher, you might be better off with the other options as the user may want to obtain information quickly.
___
by Harry Olsen
source: Search Engine Watch
Related Posts