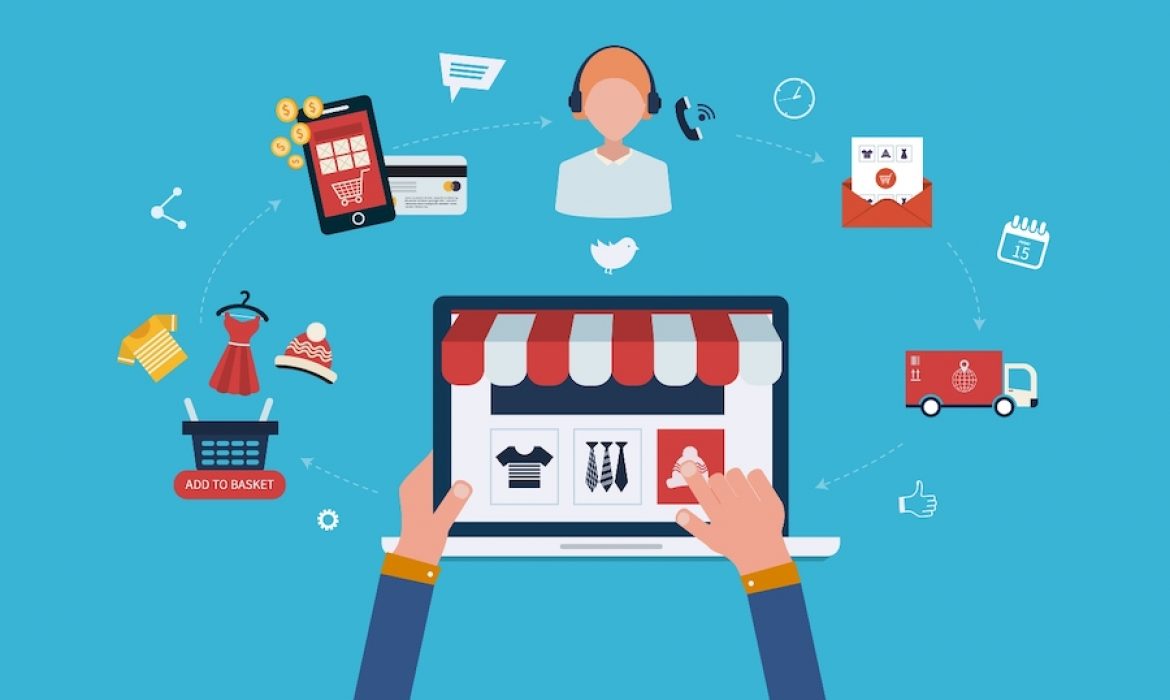 Pay-per-click (PPC) advertising is one of the usual models of online advertising and is a favorite of both large and small businesses alike.
Therefore, as an ecommerce business, you need to pursue the kind of advertising that is regularly backed by data, easy to scale, and gives you a great ROI. PPC advertising meets these criteria.
In this post, we will explore further how PPC works and why it is an excellent choice for most ecommerce businesses.
1. Ideal for the ecommerce model
At the end of the day, ecommerce will always be data-driven. The whole business model can be represented by numbers in a spreadsheet.
It is excellent for ecommerce because it is tailored to fit in that structure. You can easily track your advertising campaigns, up to every single penny.
Moreover, optimizing your ecommerce store for conversions is like optimizing your PPC campaign for more clicks.
2. Easy to track
A lot of companies do prefer PPC marketing because it is quite easy to track and quite easy to know which ads are working best for your business.
You can also make changes to your existing ads, to ensure that they are effective. Check out these PPC ad stats for more information.
3. Excellent return on investment
One of the most important metrics in an ecommerce business is the return on investment or ROI. For every single dollar that you are spending, how much revenue are you getting in return?
PPC advertising also has a measurable ROI, letting you see what you are precisely getting from those ads.
You can easily measure the number of clicks and impressions you are getting, then compare them to your overall sales and revenue. Measuring your ROI is easy.
4. Avoids overpaying for ads
In more conventional online advertising models, putting an ad on a site is no different than placing a billboard on a highway. You are "renting" a specific ad space, and still, end up paying for the price of the ads no matter what the results are.
Meaning, whether your ad engaged one or 100,000 viewers does not make a difference. You could end up paying thousands of dollars on ads, and yet not attract people to your site.
The pay per click model is different. You only pay for people who click on your ads. If your ads do not get a lot of activity, the PPC model does not let you pay for the ads that did not work out.
5. You can easily test if your products sell
Even if you have a nice looking website and products all of your efforts are useless, if you do not know whether your site is converting.
So, what is the quickest way to find out? You can run a campaign on AdWords, get 10,000 targeted visits and measure your results.
Although this test might cost you, if you want to have a long term online presence, you need to invest, especially in terms of how to optimize your site, as well as the right product offerings, which will let you generate more revenue in the long run.
Sometimes, not everything will work out for your business, and having a well-targeted PPC campaign will help you find the truth.
6. You are in control
With PPC, you have control over a wide variety of options especially on how you reach prospective customers. This usually starts with the placements and keywords that you want to target.
You will also have more flexibility with your budget when you start small. You are in control of your bids and ad budget, and you get to decide how much you are willing to spend.
Once you start seeing positive results, it is easier to scale up. Also, if you want to take a break, you can pause your ads anytime and stop your ad spend.
This is quite challenging for other online marketing campaigns, giving you a significant advantage and more flexibility with your budget.
7. It produces fast results
Your business needs results and you want them, fast. PPC is one of the quickest ways to get immediate results when running an advertising campaign.
If you want to simplify things, and you have a site that is up and running, it is quite easy to set up an AdWords account, set up ads, run them in Google, and start getting traffic.
Of course, that is a simplified version of how it all works. But, the bottom line is that PPC is very efficient, especially when it comes to reaching your target audience in the quickest way possible.
Final Thoughts
For your ecommerce business, PPC is an excellent choice for building brand awareness. It is certainly a more creative way to get your ecommerce marketing campaign off  the ground, and up and running.
It helps you sell your products and gain more leads from Google. So, you should take advantage of all the tips we mentioned above, and use PPC as a way to expand your business.
___
by Kevin Urrutia
source: SiteProNews
Related Posts