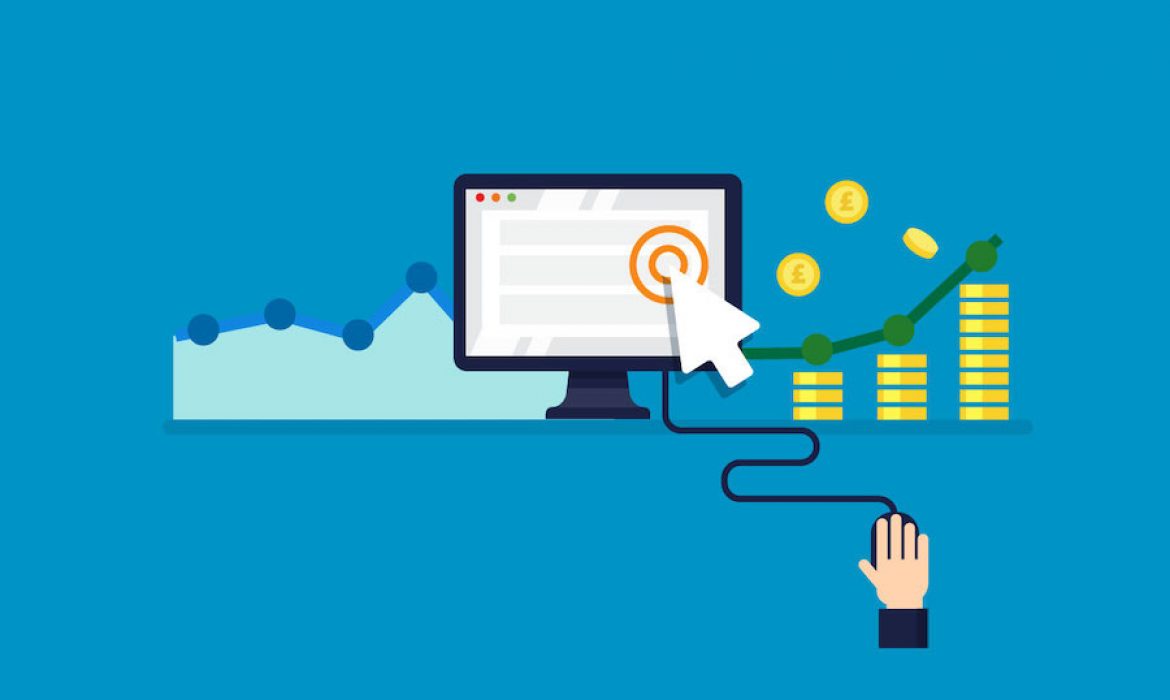 People are clicking, but are they buying? WHEN will they buy? Are they buying too much too fast? When will stores reopen and foot traffic resume?
Consumer demand is evaporating for some businesses, while others may be unable to fulfill orders due to supply chain disruptions or shipping challenges. Dynamics shift daily, if not hourly.
Now some good news: Search marketing is adaptable, measurable, and when done correctly, cost effective. Even with shifting data models, PPC pros can use timely trends to guide strategic decisions.
COVID dashboards
Tinuiti has created a useful dashboard that provides a look at trends in paid Facebook media since the pandemic took hold. It requires you to sign up (free, with your email) and offers insights into media spend by key verticals.
The dashboard is regularly updated with week-on-week as well as month-on-month data that shows how different segments are adapting their digital marketing spends to what's happening.
Optmyzr also created a COVID analysis tool showing the impact of local regulations on search performance. The start date and projected end date for government regulations, such as store closures are included to help advertisers make sense of anomalies in search data.
The Optmyzr tool is a free script for everyone and an easy-to-use, code-free Data Insight tool for subscribers to Optmyzr's PPC management and reporting software.
Trends emerging
The Tinuiti data shows interesting trends across some volatile sectors. April proved far different compared to March; May will undoubtedly look far different compared to April.
Automotive:

 

Spending plunged month over month by 41%, but surged almost 50% week over week across the past two weeks.
Travel:

 

Spend almost evaporated, down 82% month over month, but is showing signs of a cautious uptick.
Consumer packaged goods:

 

Up 27% month over month, and up 50% week over week.
Microsoft Ads also has published some great COVID-19 reports with useful data for particularly impacted verticals.
In some cases, a natural knee-jerk reaction to slash media spend is expected. But data and cooler heads prevail to figure out the best strategies.
For example, knowing travel-related queries are down over 60% for the Carribean compared to around 30% for most US domestic destinations can help inform the strategy for travel providers.
Let's examine adjustments happening in some sectors to spark creative ideas for your business or clients. We'll provide tips to easily enact these strategies using Optmyzr.
Hospitality
It's understandable travel spend would evaporate temporarily. But history tells us that people will venture back out. Human nature dictates it.
What changed in three weeks to go from an 80+ percent drop in spend to a resurgence?
People need hope.

 

Travel is a necessary escape, and essential for business at times.
Inventory is remarkably cheap!

 

Now is a great opportunity to build audiences for retargeting when travel begins to pick up.
Marketers are shifting messaging to fit the time.

 

Messages such as "we're here when you are ready" remind people that their favorite destinations are still waiting for them.
Hard selling?

 

Don't do it.
Optmyzr smart tips
Stay on top of shifting search queries to avoid paying for ad clicks from consumers looking to cancel. Optmyzr launched a new prebuilt strategy for

 

Rule Engine

 

called "New search queries" that reports search terms that went from 0 impressions to some impressions.
Consider shifting away from last-click conversion attribution. When you use Optmyzr's bidding capabilities, you're valuing searchers who may take longer than usual to convert. Even those consumers who are ready to buy today may simply not be able to due to local regulations.
Use the

 

Customer Match Lists Update

 

tool to keep audiences for Google Ads up-to-date with your customer/prospects database to show them more relevant ads across search pages and the Display Network.
Automotive
Job loss fears put big-ticket purchases such as new vehicles on hold. Also, vehicle sales are traditionally face-to-face transactions. Tough when people aren't flocking to showrooms.
Automakers and dealerships shifted quickly to online shopping for those still looking to purchase.
Long-term financing expanded, along with other manufacturer incentives to drive sales.
Messaging shifted to address the safety of making purchases, financial incentives, and "in this together" sentiment.
Optmyzr smart tips
Use the Optmyzr

 

Ad Text Optimization

 

tool for Google or Bing Ads to enact bulk updates to messaging, such as replacing "Visit our showroom" to "touch-free delivery." Consider appropriate impactful messaging shifts for your customers.
Deploy

 

Campaign Automator

 

to easily keep ads aligned with special incentives. For example, 0% interest or deferred payments on specific product types can help spur sales. Optmyzr has updated this tool with additional COVID-19 related capabilities, based on user requests.
E-commerce
Short- and mid-term impacts on e-commerce providers is dizzying at best, because e-commerce covers pretty much everything on the market.
Month-over-month or week-over-week search volume shifts can be highly instructive regarding consumer behavior for any given product or service.
Market-dominating providers are suddenly prioritizing what gets shipped and when. Smaller providers that can ship fast may have an edge over Amazon, Walmart and others.
Product hoarding has shifted to "next best alternative" purchasing. People got pretty creative about toilet paper shortages, driving interest in bidets and other solutions-oriented products.
Demand for certain products is suddenly lower, but not gone. Marketers have to orchestrate smarter campaigns for that interest.
Google announced search results on the Google Shopping tab will now include free listings, so any business that sells things should fast-track getting their Merchant Feed into Google
Optmyzr smart tips
Home services
Being cooped up at home all day has people noticing household needs more: Carpet cleaning, painting, dusty air ducts, spring prep for outdoors. Some are DIY projects, but many are best handled by pros, including emergency repairs.
Many home services businesses are critical services, still allowed to operate, while many states are easing restrictions on landscapers, painters, and other home services.
Optmyzr smart tips
Enact the

 

Geo Bid Modifier

 

to quickly adjust bids based on data for your specific region or city.
Connect your business data to the Rule Engine

 

to automatically throttle ads when your limited staff is fully booked. There's no point showing ads when all you can do is disappoint a prospect with the inability to fix their problem soon.
Try our new free Ads script to

 

report geo-based performance anomalies

 

to stay on top of local regulations impacting performance in your service areas.
Local brick & mortar businesses
Perhaps the hardest hit in the near term are Main Street brick and mortar businesses. Independent and franchise gyms, yoga studios, or boutique shops may not be well versed in e-commerce. Family-owned restaurants may lack infrastructure for delivery services at scale. Many have quickly reinvented how they operate, with some impressive results.
Plus, all those years providing highly personalized, top-quality service may finally pay off in tangible ways.
Optmyzr Smart Tips
Conclusion
While the examples above cover only a portion of the economy, lessons learned adapting to sudden and dramatic business pressures can apply to virtually any business.
People still have needs and wants. They are online searching for things right now. Spend time thinking creatively about how you can survive and ultimately thrive after the pandemic eases. Look to tools such as Optmyzr for ways to use data and enact leading edge PPC technology to capture that search for branding — and ultimately, conversion.
___
source: Marketing Land
Related Posts