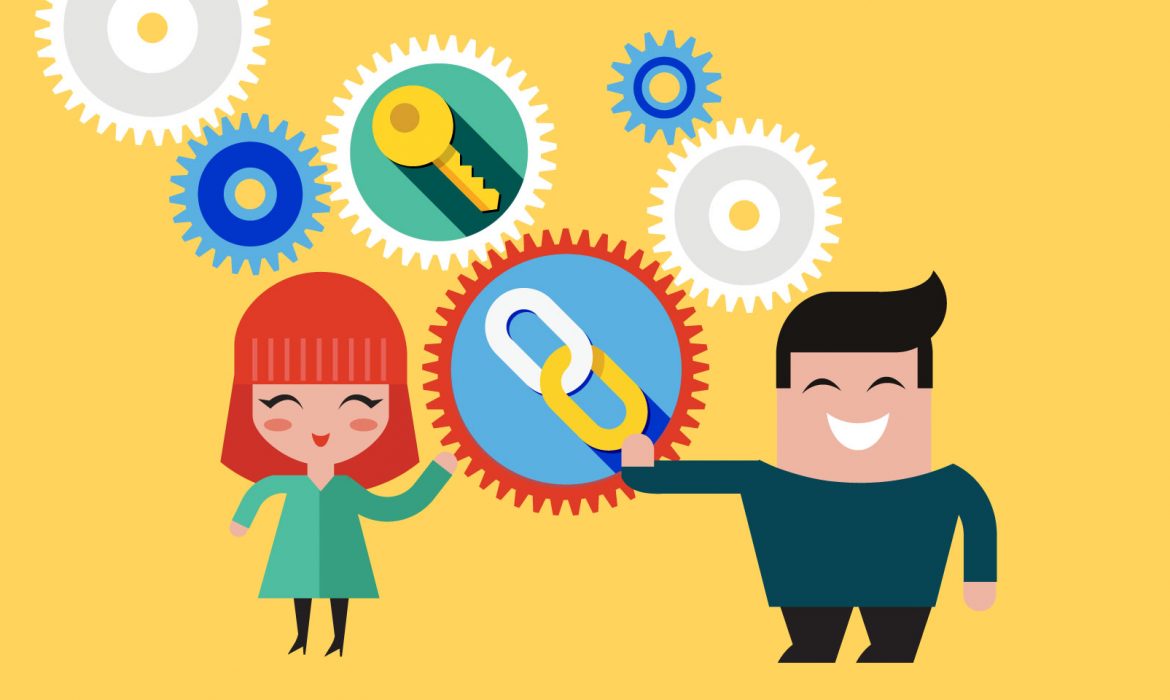 Join a gym, start that diet, call your parents more and turn over a new leaf for your SEO strategy.
Whether you're a stickler for New Year's resolutions, or the very thought makes you roll your eyes, reviewing your SEO habits for 2018 should be a priority for every business and digital marketer.
You don't need me to tell you how fast-paced the digital world can be, with the pressures of keeping on top of the latest Google updates and SEO tactics.
Yet it's all too easy to become stuck in the same routine, mindlessly implementing the same strategy over and over.
Well, it's time for a change. That new diet can wait another month, but refreshing your SEO strategycan't. Not if you want to be dominating the SERPs in 2018.
It's time to sit back and take a long hard look at your SEO habits. In this post, we consider the latest trends and predictions for the year, explain how to review your current strategy, and the SEO habits you should be practising.
Revisit keyword research
You've got to start somewhere and what better place than at the beginning. Before you go tweaking your onsite or mixing up your content strategy, you need to make sure the keywords are updated.
Revisit your keyword research and update the data on which you initially based your decisions. People change, habits change, technology changes. The chance that what people are searching for has changed too is also pretty high.
Depending on how long ago you last reviewed your keywords, you may find that there are more tools at your disposal this time around. Bolster your keyword sheet with data from different sources (please do not just rely on Keyword Planner). A personal favorite is SEMRush, particularly the Keyword Magic Tool and Keyword Difficulty Score.
More importantly, when deciding which keywords to allocate to which pages, remember the game has changed. There's no longer a need to create separate pages for each keyword variation. There's a little thing called Latent Semantic Indexing and it does most of the hard work for you!
Focus instead on topics and the context of a page, rather than specific keywords. The search engines are smarter than ever; as long as you're providing value, you can trust Google to figure out the rest without having to shove five variations of the same keyword onto a page.
Onsite audit
You could have the best content and link-building strategies in the world, but if the foundations of your website are not up to scratch, then it will never reach its full potential. On-site optimization is the foundation of any SEO campaign.
Even if you carried out a fully comprehensive, kick-ass audit to start with, things inevitably break and new issues occur. So do it again.
There are too many factors to cover here but just to mention a few of the fundamentals. A good place to start is with the website speed, especially in an age where heavily image-led sites are popular. Ensure you have done everything in your power to send that Google Page Insights score as high as possible.
As an extension of page speed, pay close to attention to the general user experience of the site. This is becoming ever more important and it's worth getting an expert in UX/UI to review your website. Perhaps it's time for a website refresh?
If you are launching a new website, don't forget to implement a checklist of SEO checks before going live (such as removing robots no index!).
Be sure to fix broken links, address duplicate content issues, optimize your images and update your metadata. Since the maximum length for meta descriptions increased even further at the end of last year, it's probably about time you rewrote them.
Have you implemented schema markup on your site? Now's the time – don't put it off.
Mobile
If you haven't already switched your focus to mobile, don't wait a moment longer. There are numerous factors to consider when optimizing for mobile and it is therefore a good idea to carry out a separate mobile SEO audit of your site.
Factor in the rise of voice search and how this will impact on keyword formats. Pay close attention to mobile-specific crawl errors via Google Search Console. Ensure your site passes Google's mobile-friendly test and that mobile load speeds are up to scratch.
Finally, revisit the design and overall user experience of your site on mobile; given that mobile constitutes over 50% of website traffic, it's time to start prioritizing mobile over desktop.
Content
Take a step back from your content strategy, review what is and isn't working, and gain a fresh perspective. It can be all too easy to get into the habit of churning out content for the sake of it, without any really solid strategy. Rope in some unsuspecting colleagues and hold a brainstorm. Even people who are not directly involved with the content creation can provide some helpful insight into the mind of an average internet user.
Ultimately, you should be focused on writing content that provides so much value that people want to share it. Think about what makes someone share a piece of content and implement that thinking into your posts.
Be sure to also review and update any old content. Outdated information can be harmful to organic rankings, so take the time to do a refresh. Is there any content that's been lingering close to the top of the SERPs for some time but hasn't quite made the final jump to the top spot? Look at the content which is beating you and figure how to make yours even better than theirs.
Don't forget that it's not all about the written word. Integrate more visual content into your strategy too, such as infographics and videos. Video in particular is great for keeping people on a page for longer. Given that time spent on page is considered a ranking factor, it's an opportunity not to be missed!
Link-building strategy refresh
We've all been there. Sometimes it feels like you're putting a lot of time into your link-building efforts but not really getting anywhere. Time to have a strategy refresh! It can be easy to become too focused on only one type of link-building, such as guest posting. Yet there are a whole variety of link-building techniques waiting to be deployed.
Start by ditching any unhealthy linking habits. Use a tool like SEMRush to identify any potentially harmful links and disavow them. Begin the new year with a clean slate and focus on building high-value links.
Perhaps it's time to start thinking beyond link-building and concentrate on relationship building. Work on building a solid partnership with some of the top publications in your industry. If you're providing exceptional content for them, then it's a win-win situation for both of you.
Local search
As more and more web traffic comes from mobile, local search will only become more prominent. Carry out a review of your local search marketing – think Google My Business profile, local directory listings, NAP consistency, schema markup and healthy location pages.
Appearing in the top spot for local searches is absolutely key to skyrocketing your conversions. If searchers see you're business first, they're more like to tap that 'call' button, visit your business, or browse your website. Fail to nail your local search strategy and you'll be missing out on some serious opportunities.
Reporting
It's time to get out the habit of relying solely on keyword rankings as an indicator of success. Clients often get hung up about the rankings but it's important to stress that these are vanity metrics. The real juicy stuff is conversions and this must be factored into your tracking and reporting methods.
Sure, it's very satisfying to see those rankings improve. But these are only a tiny snippet of the bigger picture. With 2018, take a step back and review your reporting output. How can it be improved? What other data should you be considering? Can you set up event tracking or more comprehensive goals in your Google Analytics?
You've put all the hard work into the campaign, so it's time you demonstrate the value that work has brought.
Switch from HTTP to HTTPS
We know, switching from HTTP to HTTPS can seem like a lot of effort and potentially risky in the short term. However, as long as you're careful and follow an HTTPS migration checklist, then you'll be just fine and can start to reap the benefits in the long-term.
The need for extra security is never going away; it will just become more and more important. We know that Google considers site security a ranking factor, so why would you not do it? Stop procrastinating and get to it!
Final words
As a final point, be sure to keep updated with the latest news and trends in the SEO world. This is more important than ever, with the rise of machine learning and the RankBrain algorithm. We should expect to see further changes related to these as the technology is developed further. So stay tuned and stay agile.
In short, the best SEO habit is ultimately providing value and relevance. Forget about manipulating the search engine (you won't win). Do everything with the user at the forefront of your mind, follow best practices, and your 2018 search strategy will be golden.
___
by Jessie Moore
source: Search Engine Watch
Related Posts