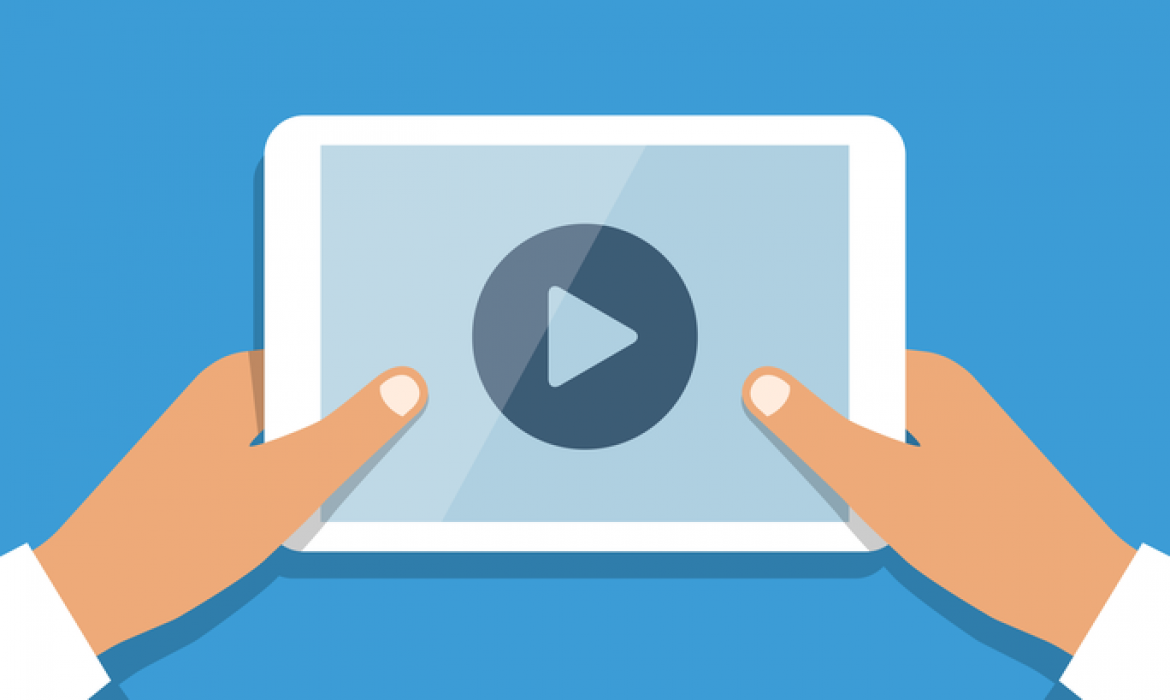 Over the past few years, marketers have become so inundated with the need to blog that we're ignoring an exponentially more powerful medium: video. When you study the efficacy of video and the marketplace's demand for visual content, it's clear that video is the future of the industry. Making room for this new model in your existing content-marketing strategy makes good sense for a number of reasons.
Video is here to stay.
Content marketers familiar with blogging, SEO and similar tactics have watched the rise of video with considerable trepidation. It's not that video itself scares them, but people are creatures of habit. Most are uncomfortable when they're forced to adapt and shift away from what's worked in the past. Here's a news flash: The time has come. If you haven't pivoted in the direction of video content, you're falling more behind by the day.
Not convinced that video is a sustainable form of online content? Consider these findings from Insivia's "50 Must-Know Stats About Video Marketing 2016" and then revisit those doubts:
Including video on a landing page can elevate conversions by 80 percent.
YouTube reports that mobile-video consumption increases by roughly 100 percent each year.
Nine out of 10 customers say seeing a video about a product helps them make more informed purchase decisions.
A picture is worth far more than 1,000 words — 60 seconds of video is the equivalent of approximately 1.8 million words.
More than 90 percent of mobile-video consumers share videos with their social-media followers on a regular basis.
More video content is uploaded in one month than all three of the major U.S. television networks — combined — have created in the past 30 years.
Video is no fleeting trend. "There's no question that the next disruptive bursting point in digital advertising lies in video," says Laurence Critchell, whose Craftsman Plus production company focuses on mobile delivery. "With social platforms, brands and apps are breaking down the barriers of entry across the digital landscape. Advertisers must evolve toward engaging ad units that can explain their business while connecting with a consumer's lifestyle. In a short amount of time the top creatives catch attention, clearly explain benefits and show ease of use — all while keeping a performance mindset to bring costs down and creative engagement up."
Video tells stories, even in small increments.
Content-marketing expert and author Ann Handley can tell you any brand or company that isn't using video in some way is missing out on a tremendous opportunity to bring its brand to life. "Video adds a pulse to your content," she said in a recent interview with Wistia. "It makes your story tangible and real. So why wouldn't we all embrace it?"
Many marketers shy away from video because it's too different from their typical processes. Writing blog posts or other verbal content requires a certain skill set, but it's a fairly straightforward assignment for anyone who's a decent communicator. From the outside looking in, the process of planning, recording, producing and publishing video might seem too challenging to try.
Here's the secret: You can use video sparingly and still get positive results. You might publish five blog posts a week, but you can get away with five really good videos every six or seven months. The key is to focus on quality and relevance, intermittently splicing video in with your traditional copywriting efforts.
Balance is a good word for modern content marketing. You should strive for a balance between video and text, carefully leveraging the benefits of each so you actively engage users and algorithms alike. If you're serious about making room for video, you must give it equal footing with your other content. This means earmarking the resources that video needs to thrive.
A recent blog post for MediaLeaders stressed that establishing a budget should be the first step. Sam Cyrus, founder of three digital-marketing businesses, wrote: "If you have a limited budget, consider making the video yourself or hiring a freelancer at an affordable rate."
You also should understand that video isn't super-effective as a direct-selling tool. It's designed to connect with viewers and build trust or tug at  their emotions. "Forget about sales — and instead center your video on a story," Cyrus wrote. "Concentrate on the value you want your video to provide your customers and appeal to their hidden desires and needs."
Video in 2017 is about simulating a firsthand experience.
When you understand video's role and how it complements textual content, you'll begin to prioritize it in your overall planning. But there's no sense trying to make up for lost time by using outdated approaches. Start with a modern method that accounts for new and emerging trends.
360-degree product videos. If you spend any time at all on Facebook, you've probably noticed a rise in the number of 360-degree videos and photos. These panoramic videos allow the user to navigate within an image or video, using different angles to change perspective. The tactic might seem seem gimmicky to some, but the numbers certainly aren't: A recent case study from Magnifyre discovered that 360-degree videos receive nearly 29 percent more views than standard videos. The data also revealed that twice as many people watch 360-degree videos to completion.
If you're using video for the first time, start small with the 360-degree format. Try creating a product video that shows multiple angles in an interactive format. It could help potential buyers feel as if they're getting to know your product in person and drive a greater number of conversions.
Livestreaming. As predicted, livestreaming video is growing at a rapid pace. The growth from 2015 to 2016 was tremendous, and experts are projecting even more maturation in 2017. Livestreaming works because it's raw, ubiquitous and happens in real time. It's like reality television without producers and taped delays. Anyone, anywhere can pull out a phone and start recording. This creates excitement, immediacy and opportunity.
Consider livestreaming a conference, hosting an interview with an important figure, holding a Q&A session or taking viewers behind the scenes. If you're able to build a following on Facebook or Periscope, livestreaming ultimately could prove to be one of your more powerful digital-marketing assets.
Virtual reality. There's no doubt that virtual reality, or VR, will be this year's hottest bit of consumer technology. For years, the marketplace has been teased with glimpses of what VR can do. Now, consumers and tech manufacturers alike are ready for rollout on a more widespread scale. As device sales increase, so will the demand for fresh content to satisfy millions of new viewers.
This represents a clear content-marketing opportunity for those savvy enough to incorporate VR in their messaging. VR is more complicated to produce and distribute than other video formats, so you'd be wise to start studying what other brands are doing. You never know when or how you'll gain inspiration for a new campaign that elevates your brand.
Content marketing isn't being pushed to the background, it's just evolving. Companies will find it difficult to compete in 2017 without a video component to their marketing. You don't need to suddenly become a Hollywood producer, but you should integrate video content to adapt to your target market's changing preferences. You're likely to find it isn't as intimidating as you'd feared. In fact, it can be both exciting and rewarding to learn from the process as you take a different approach.
___
by SAMUEL EDWARDS
source: Entrepreneur
Related Posts