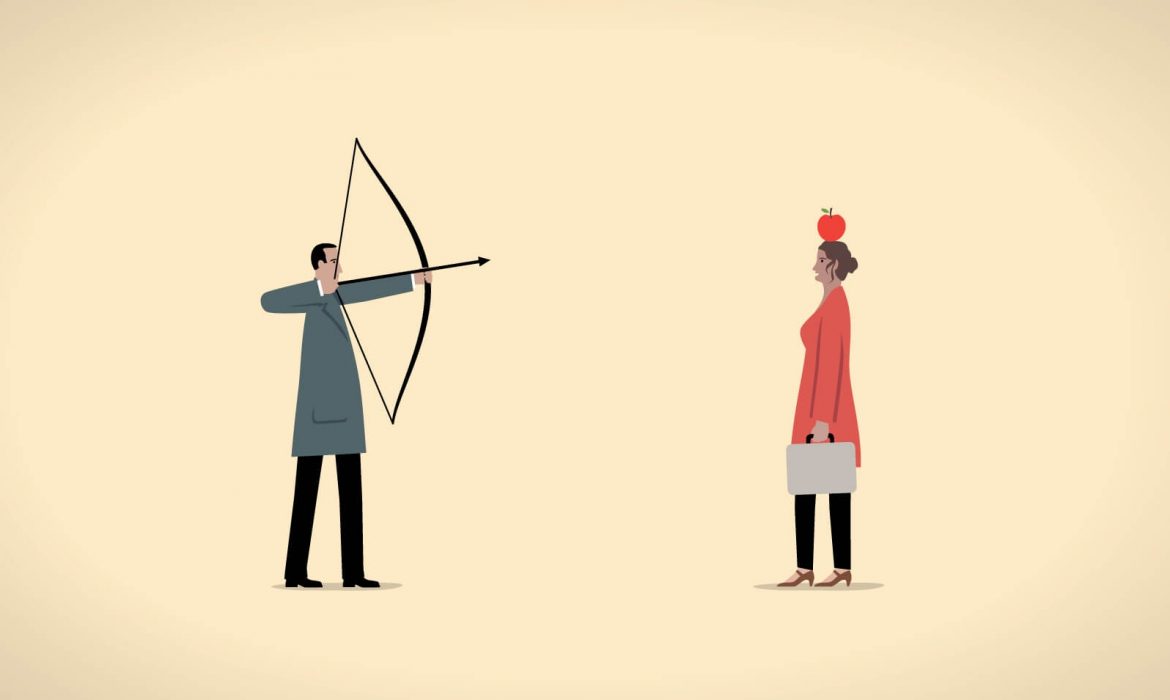 When it comes to connecting with potential customers, there are few things more valuable than trust. Trust is an essential factor in every business relationship.
Imagine you're headed to a jewelry store to purchase a Rolex watch. Maybe you can't really afford one, but just imagine: On your way to the store, you see a man on the street. He sidles up to you, rolls up his sleeve and shows you his arm, strapped with watches up to his elbow.
"Hey man, want to buy a Rolex?" he mutters.
Unless you're temporarily insane, you won't bite. Why? Because you don't trust the guy. There is no way those Rolexes are real.
This may seem like an odd example, but many digital marketers today are the equivalent of the watch salesman. They connect with a potential prospect through social media or email and immediately begin pushing their products, without taking any time to develop a relationship of trust.
This is a mistake of critical proportions. Today, more than ever, it's essential for digital marketers to create trust with potential clients. Only after trust has been built can services or products be sold. And one of the best ways to establish trust between you and potential customers is to create amazing content they can't find anywhere else. Here's how to do that.
Why you must build trust
In the bygone days of advertising, companies built trust by calling on the "experts." Tobacco companies would boast of the fact that 9 out of 10 doctors recommended their smokes. Check out the Lucky Strike ad below, for instance. This sounds crazy now, but it was a legitimate advertising strategy that actually worked.
No longer. More and more research is showing that trying to push products on customers doesn't work the way it used to. A recent survey by Hubspot showed that only 3 percent of people surveyed said they considered marketers and salespeople trustworthy. The implication was that marketers are actually at a disadvantage when it comes to selling and must invest extra effort in creating trust with potential customers.
Millennials in particular can be even more challenging to reach. As marketing strategist Matthew Tyson wrote: "Millennials don't trust advertisements. Only about 1 percent of millennials claim that a compelling ad influences them. The rest are almost naturally skeptical of advertising. They think it's all spin, so they don't bother paying attention."
This means that businesses need to spend far more time building trust and far less time just pushing products. People buy from those they like and those they trust. As college basketball coach Bill Carmody said: "The more someone likes you, the more they begin to trust you. This transforms the relationship from one of buyer and seller to the preferred position of subject matter expert and interested party."
In short, it's not enough to just get your product out there. It's not enough to simply get eyeballs on what you're selling. Trust, not exposure, is the currency of today. Of course, this raises one critical question: how do you build trust?
Why compelling content is necessary for trust
It used to be that trust was a function of authority. In other words, if you were in a position of authority, people automatically trusted you. CEOs were trusted voices in business, doctors were trusted with health decisions and we consumers trusted marketers to tell us what to purchase. This is simply not the case anymore. Trust must be earned over time.
One of the most powerful ways to earn customer trust is to create compelling content. What exactly is meant by "compelling" content? Compelling content is content that:
Clearly demonstrates the authority and expertise of the author
Adds significant value and knowledge to the reader
Makes readers want to share the content with others
Assures the reader that the author can be trusted on a particular subject
Consider the staggering amount of content created every day that is not compelling: Facebook posts about cute cats and memes. Drake GIFs and spam emails. Buzzfeed articles with titles like "14 Things Only Left-Handed Redheads Will Understand." We are overwhelmed and drowning in meaningless content. So, how do entrepreneurs get attention in such a saturated, overcrowded market? They create outstanding, compelling, gripping content that establishes them as authorities
Specifically (if you're just such an entrepreneur), you create well-written, thoroughly researched long-form content. Why long-form? Because longer, more detailed posts allow you to demonstrate your knowledge about a given subject.
Unless you're Seth Godin, who has written about marketing for the last 20 years, short posts won't do much to establish your credibility. Anyone can slap together 300 words in an uninformed opinion piece. A long-form piece requires careful thought and research and gives you space to sufficiently develop an argument. Two more points about long form:
1. Longer posts get more social shares. Social shares, while not the sole metric of valuable content (look at Buzzfeed after all), are crucial to gaining trust. As marketing solutions executive Mark Shaeffer put it: "When people like something, they are only lightly and temporarily bonding with it. But when they share something, it is a bold and intimate act. They are raising their hand in a virtual way and saying, 'I believe in this. I stand for this. Pay attention.'"
When hundreds, or even thousands of people share something you've written, that response establishes you as someone who can be trusted. The folks over at BuzzSumo discovered that longer content gets far more social shares than short content. Their conclusion was: "The fact is that, yes, people love to share LOL cat pics and funny memes, but they also want to share intellectually challenging, long-form content. Since the web is inundated with the former, you're better off spending your time writing that one epic piece of content instead of writing lots of short, fluffy pieces."
2. Google favors long posts. When it comes to ranking high in Google searches, longer content is key. When Wordstream switched from shorter to longer content, it saw a dramatic increase in user engagement. Indeed, a study by serpIQ found that the average length for the top 10 Google results was 2,032 words.
It's not a chance occurrence that Wikipedia shows up for so many search results in Google. Most of its entries are well over 7,000 words and have excellent references. This kind of detailed content earns trust from Google, and that's a huge part of why Google shows Wikipediapages so often.
I've noticed this trend, myself. When I published a 5,000-plus word post detailing how to create a website, I noticed a drastic improvement in search results. Google realizes that such a long-form post can better answer a searcher's question than a 500-word post, which results in the longer post rising higher in search results.
The moral of the story? Longer content shows up higher in Google search results, which increases trust.
Four steps for building content that creates trust
Once you've recognized the importance of building trust, you need a specific plan for creating content that creates trust. Here are four steps to help you create amazing content that generates a huge amount of trust.
1. Define Your target audience. Before you create any content, you need to determine whom you're writing to. Every audience uses specific terms and phrases. Entrepreneurs often speak about growth and ideas. Salespeople are concerned with new leads and increasing their conversion rates. Millennials want to be "on fleek."
Your audience won't trust you if you don't speak their language. If you don't know your target audience, you need to take the necessary time to define it. If you don't know how to speak to your target audience, partner with someone who does.
2. Define your niche. After defining your target audience, you want to specify your niche. Your niche allows you to focus your expertise and time on one specific subject. If you're passionate about starting a blog, you can carve out that subject as your niche and become known as the expert in that niche.
Additionally, writing valuable content for niche websites is an incredibly productive way to establish your authority. If you're into tech and electronics, writing on Engadget is a great fit, but if you want to write a detailed post about user-centered design, you might be better off writing on Specky Boy. Find your audience by thinking through where, online, your audience hangs out.
3. Find the content that is already performing well. Once you define your niche, you can discover what existing content is already performing well for this audience. Tools like BuzzSumo allow you to see which content is getting the most social shares on a particular site.
So, for example, let's say your target audience is content marketers. You know content marketers like the website ContentMarketingInstitute.com. When you use BuzzSumo to see the most shared pieces in the last year at CMI.
From this quick search, you can see that content marketers care very much about knowing content marketing industry trends. If you create a lengthy and detailed post about the future of content marketing, you will build significant trust with readers, generate social shares and develop deeper relationships with potential customers.
4. Add massive value through your content. As mentioned, content that is short and fluffy adds little value to readers and likely lacks the ability to build trust. If you really want to create trust-building content, you need to add massive value to your readers.
Brian Dean of Backlinko created something he calls "skyscraper" writing. Basically, that involves finding a valuable piece of content and then creating a better, infinitely more valuable version. For example, Dean found a blog post about 50 factors Google considers when ranking articles. Then he spent hours researching and creating an article titled "Google's 200 Ranking Factors: The Complete List." He blew the original piece out of the water.
As a result, thousands of people shared his article, his website was flooded with traffic and he became known as a trusted authority in SEO marketing.
If, like Brian Dean, you do the hard work of adding large amounts of value to your readers, you'll be dramatically rewarded.
Conclusion
Creating content that creates trust isn't easy. It takes time, research and a commitment to creating something that truly matters. But it's worth it, both in terms of the trust you build with potential customers and the results for your bottom line.
It doesn't work to simply create content and hope someone stumbles upon it. You need to create content that is going to build deep trust with your customers. Once you establish yourself as a trustworthy source, you can then think about selling to them.
___
by ALEX JASIN
source: Entrepreneur
Related Posts