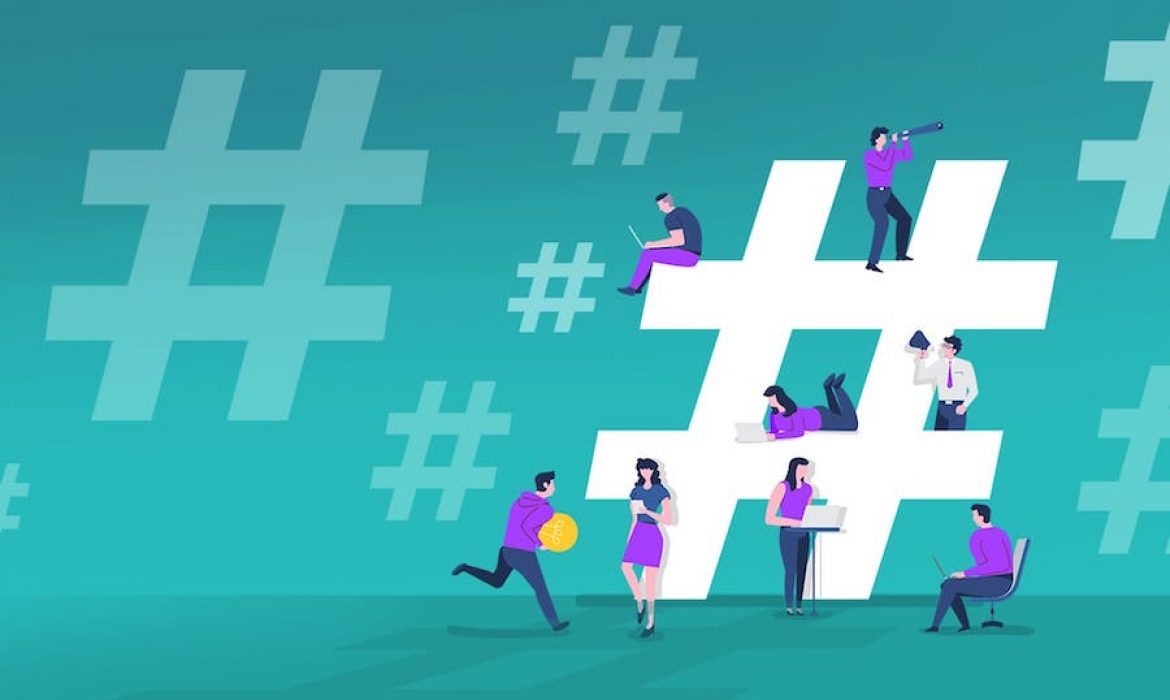 If you want to make your social media marketing successful, using hashtags can be a big help to achieve that goal. Hashtags make it easier for social media users to discover your content, and they enable you to find relevant posts from other users and businesses. It also connects everyone on social media according to their common interest.
Using hashtags is also an excellent way to promote your products and services on social media. When you put the hash sign (#) before a certain word or phrase that represents your marketing or advocacy, chances are more people will see, comment, and share your content.
That's why you need to know how to incorporate hashtags in your social media marketing. For beginners, here are some tips you should follow.
Use Trending Hashtags
It's crucial to find out what the trending hashtags are that may relate to your brand and use them to engage with your target audience. Using hashtags that are widely popular at the moment can help your content be seen by a large number of people.
However, you have to consider that trending topics on social media can have a shorter lifespan. What's hot today can soon be obsolete tomorrow because of the constantly changing tastes of people and the deluge of news or interests that emerge every day.
So, you must be updated with what's trending by following social media influencers, reading the news, knowing your niche, and visiting hashtag monitoring websites.
Do Some Research
Hashtag research is similar to keyword research. It allows you to know whether the hashtags you'll use are the right or relevant hashtags, thus ensuring that your social media posts stand out and strike a chord with your target audience.
Since you're using hashtags for your business, it's crucial to avoid religious, political, or controversial hashtags. Using such can hurt your brand image. You have to keep in mind that hashtags should bring your target audience together, not divide them.
Moreover, it's essential to note that a particular hashtag is not already being used by your competitors. When you're utilizing the same hashtags as a rival brand, it may create confusion among your target audience. You also have to ensure that people are using your hashtags and having a conversation using them across social media platforms.
Simplicity is the Key
One of the best tips when using a social media hashtag is to keep it relevant and simple. Everyone who comes upon your tag should remember it easily. Keep in mind that you're not the only one who uses hashtags.
Incorporating a hashtag that's difficult to read and hard to remember probably won't provide you with positive results. So, make sure that your hashtag is precise, relevant, and succinct. People who read it should easily grasp the idea behind it.
Avoid Using Generic Hashtags
The primary purpose of a hashtag is to reach out to your target audience. You have to make sure that they participate in the conversation and have a healthy engagement with each other using the tags you incorporate in your posts. You must use unique hashtags to attain this goal.
People likely won't retweet, comment, or share your post if you put a generic hashtag in it. Right now, social media marketing strategists are utilizing unique and specific hashtags to ensure that their target audience engages with the conversation.
It's also essential to stay updated with the constantly evolving aspects of social media and the preferences of its users.
Don't Spam!
It's recommended that you utilize a maximum of two hashtags for every social media post. Overusing hashtags may create a negative impression on your target audience, and they might think that you're spamming them.
It's also advisable to avoid using the same hashtag in every post you publish because some of your followers might be turned off by a company trying too hard with its promotions.
Here are the number of hashtags recommended for every post on every social media platform.
Facebook – a maximum of 2 hashtags
Twitter – a maximum of 2 hashtags
Instagram – a maximum of 11 hashtags
Pinterest – a maximum of 2 hashtags
LinkedIn – a maximum of 5 hashtags
Use Hashtags in Every Social Media Platform
If you want your business to connect to more people, don't forget to use hashtags on every one of your social media channels. Some people don't have Facebook accounts but have Twitter or vice versa. So, you should have an account on every social media platform to get more exposure.
Takeaway
Hashtags play a significant role in social media marketing, but you should know how to use them effectively to increase your chances of reaching your target audience. Follow the tips mentioned in this post for best results.
___
by Alexia Todd
source: SiteProNews
Related Posts