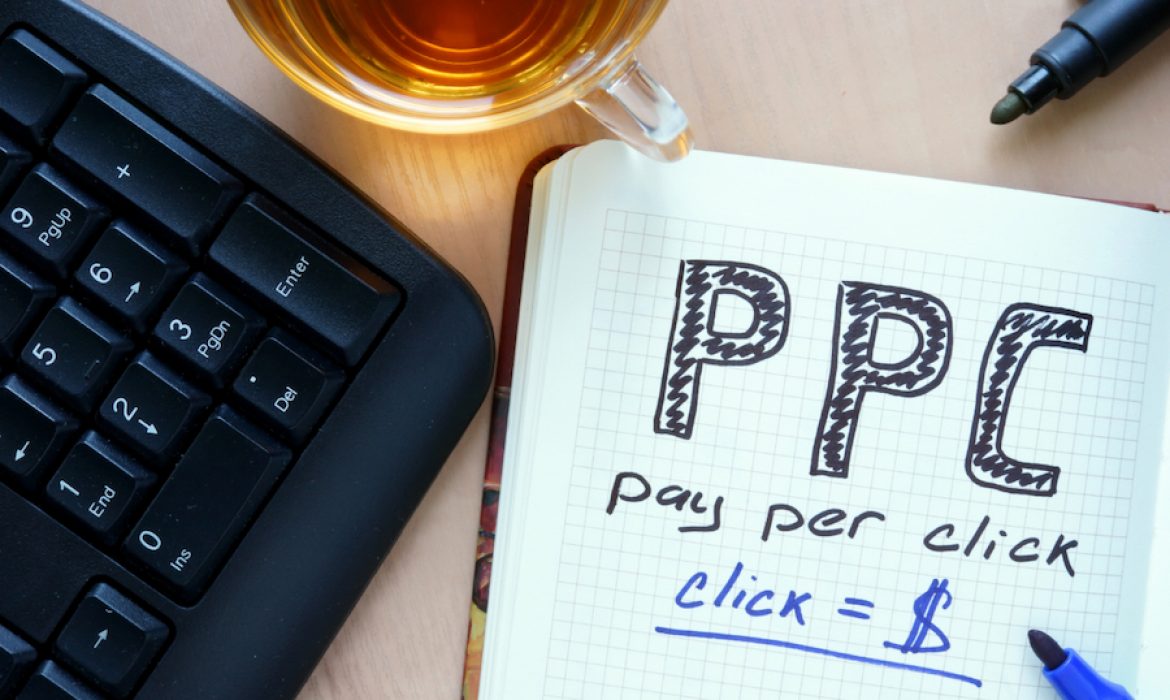 Here's how to keep your head on your shoulders and make much easier, simpler work out of your budgets.
Setting a budget for your PPC campaigns is not easy. Too little and you're selling yourself short. Too much and you're literally throwing money away. Most tend to err on the side of caution here, with 40% of brands and agencies saying that their PPC budget is lower than it should be.
To make things worse, there's no golden figure or right answer that comes to setting your budget. It's all down to you.
On average, SMEs spend between $108,000 and $120,000 a year on PPC. But there's absolutely no way of knowing if you should align with those averages or not until you're there.
However, though PPC budgeting is no easy task it's not that difficult either. All you have to do is take a step back, relax and stop making it so complicated. Let's walk you through it.
Go back to basics
If you already have the total budget that you want to spend on your advertising, you're in luck. All you need to get your ballpark figure is a little bit of quick math.
"Total budget / Campaign duration"
So, if you want to run a £20,000 campaign over four months, you would have £5000 a month to spend. That's on average, £167 a day.
Simple.
If you wanted to give the campaign the biggest push in the first month, you could raise that budget to £7500. That would lower the other three months to approximately £4170.
Okay, now calculating a budget isn't quite as easy as dividing lump sums evenly for your duration. But if you don't go back to basics and start simple, you'll find yourself overwhelmed and quickly buried under the mountain of numbers around you.
This is how you get your figures to start with. Then you break them down even further and alter them based on your goals.
Budgets are pointless without goals
You've got your ballpark figure. Now, what is it you're actually trying to achieve?
If you can't answer that question, put everything down and go find an answer. You should not be assigning budgets if you don't have a specific goal in mind.
Want to up your sales?
Increase your brand awareness?
Drive traffic to your product pages?
Whatever it is, you need something that guides exactly where and how your budget is spent. Once you've got that figured out, we can move on.
Set targets to achieve your goals
How will you know that you've met your goal? There's one word for it.
Targets 
Yeah, those all-important things.
Most budgets don't work because you're not setting targets. You're just throwing money into the wind and seeing what happens. If you do that, you can't be shocked to find that you're all tapped out without seeing that much bang for your buck.
So, set targets that align with your goals. Something that's measurable and relatively achievable (but don't make it too easy, you need something to aim for after all).
Once you've set targets, you can go in and tweak as your budget needs.
If something's not working, get rid of it
We haven't got the time or budget to waste on losers. Look at what is working and build more like that. Simple huh?
Look back at your past performers
You don't have to start from scratch every time you run a new campaign. Use the power of the past to guide your future by exploring old data.
Look at what channels were most profitable and assign the bulk of the budget to them (still using the above advice, of course).
If you notice that your CTR was much higher from mobile, increase your budget for these devices. If you got the most conversions in the evening, add an adjustment for this time period.
Simply put, find out what worked before and put your budget there. Done. You've got your first set of adjustments in the bag without overcomplicating it.
If you don't have any past data to work from, don't worry. Give everything a relatively even scope and monitor closely to see what your top performers are.
Monitor your results
You absolutely cannot budget for your PPC campaigns accurately without keeping track of your data and results. But, for the love of all things good and holy, don't just blankly stare at the data. Take stock of what's going on and use it to influence any adjustments.
To help with this, you're going to want to keep all this information in one place. Admittedly, I may have been cruel to Excel in the past, but there are times where you can't beat a useful spreadsheet to help analyze data.
But you don't have to overcomplicate things by building one yourself. There are thousands of templates out there that you can use to get started. If it doesn't work, you can always take the parts that do and build yourself a Frankenstein's monster of a sheet. It's much simpler than building from scratch.
Speaking of templates, these offerings from Hubspot are a great shout. In particular, we're a fan of the Master Marketing Budget.
It gives you space to enter budgets for your entire marketing plan, allowing you to track expenses across all channels.
What's more, it will automatically populate your monthly totals for you, including your budget, actual spend and how much you have left. This data is also visually shown inside of a graph and line chart, giving you all the totals you need in a nice, pretty way.
Whether you use this example or not, you can save yourself a lot of time and effort by finding a template and sticking to it.
Automate yes, smart bidding no
Smart Bidding is Google's solution to automating the budget process. Just enter your maximum budget and they'll automatically assign and adjust your budgets to hit your goals.
A great idea in practice, but in reality, it falls far from the mark. It's notoriously underdeveloped, and as much as updates are making it "smarter", it's just not there yet.
But that doesn't mean you have to give up on automation. You can use tools to help automate little adjustments and simplify your job.
Again, simple changes can help to meet your targets.
If your CPC is getting too expensive, lower your budgets
If an advert isn't performing, pause it.
If your CPL has dropped, increase your budget.
But there is a way to do this without hours of manual labor. Automated rules.
You have three options with automated rules:
Internal tools
PPC scripts
External tools
Internal tools, like Google Ads' automated rules, will automate the changes you need – but they're a little cumbersome to set up. They also lack certain features like notifications by only offering an easily-lost email when a rule is triggered.
In addition, you can only set the rules to run at certain times, leaving your accounts vulnerable without 24/7 monitoring. All in all, it falls a little far from the mark.
PPC scripts can fix some of these problems. But they require a good knowledge of JavaScript to edit and customise to your businesses needs. Plus, with PPC scripts, you'll always be at risk of them failing whenever Google puts out another update.
Which leads us onto external tools. And, spoiler alert, we have a great one in mind.
Budget adjustments you can set and forget
Quick disclaimer, I work for Adzooma. So naturally, they are the tool I'm going to showcase for their automated tools. But that's not just because I work there, it's because they are the best I've come across.
It works like this:
Go to your automation tab and click 'Add new automation rule."
Set up the rule you want. It's fully customizable.
Click save and you're good to go.
It's that simple.
The rules will work 24/7, giving you complete coverage of your accounts. All while saving you valuable time and effort.
Don't want us to make changes? No problem. You can set up alerts that will notify you in-app or via phone so you can remain in total control. You can try it for free here.
Simplify your way to success
If you want to stop making your budgets so difficult, you need to simplify.
That means going back to the basics, focusing on your goals and setting achievable targets. Reviewing your past successes, keeping an eye on your data and making changes depending on your performance. And, where possible, making use of templates and tools to make your job easier.
And fundamentally, that's the core of everything we've been talking about in our articles. From keyword research, PPC management and reporting… There's always a way to make things simpler.
Start by going back to basics. Put your focus on what really matters and take advantage of the tools available to you.
Simple, right?
___
source: Marketing Land
Related Posts