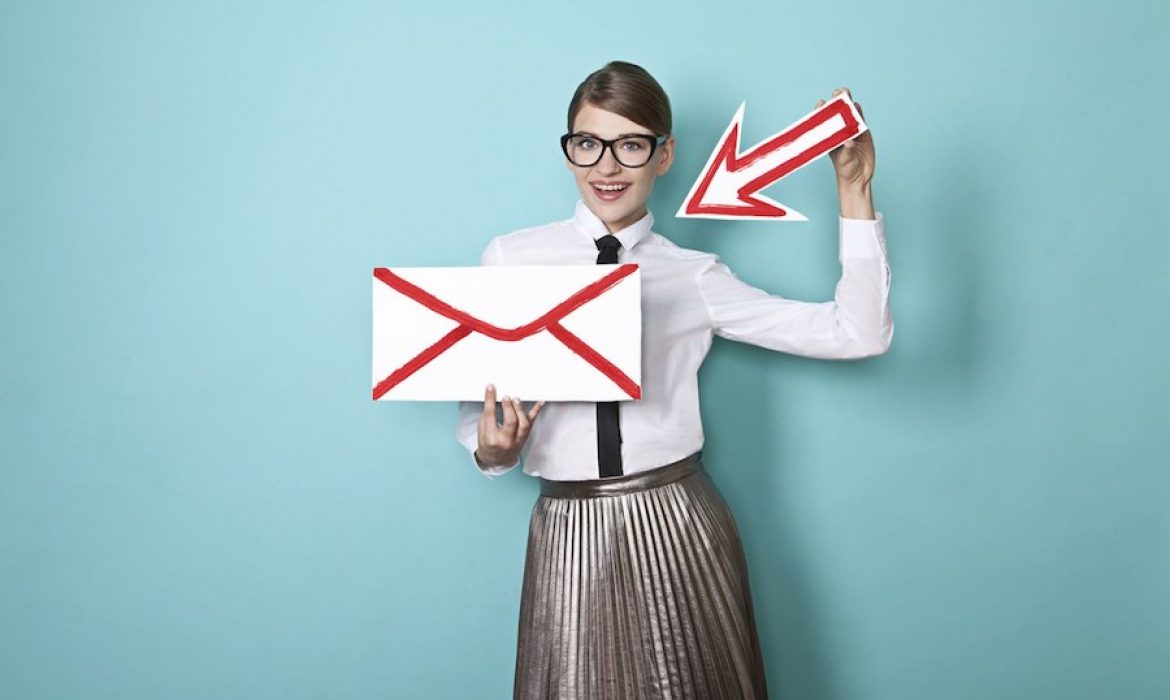 It seems that many companies approach email newsletters with the mindset that as long as they have one and set it consistently, that is sufficient enough.
That couldn't be further from the truth.
Email is an excellent way for brands to share product updates and engage with their customers. It can also serve as a platform for companies to establish themselves as a voice of authority within their given industry.
However, it's not enough to have an email newsletter that is sent consistently to a list of subscribers.
According to the Radicati Group, Inc., 205 billion emails are sent every day. That number is expected to climb to 246 at the end of 2019.
With so many emails flooding inboxes each day, it's essential to make your email newsletter stand out from the masses.
Let's dive into four ways you can refresh your email newsletter.
Provide Value in Every Email You Send
With dwindling attention spans due to endless online distractions, it's crucial to send subscribers content that not only matters to them but that they can actually use.
Value-packed email content will also ensure that your subscribers stick around. If you consistently provide useful information that resonates with their interests, business goals, or values, subscribers will continue to read your emails.
For example, the Skimm does an excellent job of providing readers with information that is important to those who wish to stay informed with politics, news, and pop culture on a regular basis. Their daily emails are simple, yet filled with relevant content that informs and educates.
Elevate Your Content With the Right Template
You could have the most exciting material, but it doesn't do you any good if no one can read your email.
Make sure the format of your email aligns with the content of your email. Select a template that is not only on-brand, but it makes it easy for your subscribers to read your content.
If your email is a long-form, text-heavy type, make sure you're selecting a template that makes it simple for subscribers to scroll, click, and read all the way through. At the same time, if your content is heavy on the visuals, be sure to arrange the layout in a way that makes reading a breeze.
But how can you be sure you're using the best template?
This is where A/B testing can completely change your approach to email marketing. Whether you're stuck between two different images or aren't sure which headlines to use, testing your email with a small batch of subscribers can grant you tons of insight.
Most of the popular email marketing software, such as MailChimp and Campaign Monitor, allows you to test campaigns that make it easy to see what is the favorable version.
These platforms also provide valuable metrics such as open rate, bounce rate, and click-through data, which can help you create your best email newsletters by delivering the content your subscribers are most interested in consuming.
Identify and Monitor Top-Performing Content
How do you know what content your subscribers like to see?
This is where analytics and tracking can help you make educated, data-backed decisions about your email newsletter. Having this valuable data at your fingertips can help you fully understand what your subscribers are interested in and can help guide future email marketing decisions and content creation.
But first things first: Make sure your analytics are correctly set up. Google Analytics is a powerful free tool that makes classifying your most popular content a breeze.
Run a test before your next newsletter deploys to ensure everything is tracking correctly.
Once you have confirmation that your metrics are tracking accurately, you can be confident that your best content will be easily identifiable. Look for trends in how your subscribers are engaging with your content and identify the front-running pieces.
Personalize Your Emails
Personalizing your email newsletters is a great way to connect with your subscribers on a personal level. It's an excellent way to forge a relationship with subscribers and reinforce the fact that they are important to you.
However, if executed incorrectly, it can backfire. For example, the dreaded "Fname" email fail is just one of many email personalization blunders:
This innocent error can result in a great deal of damage to a company's brand image. It can also make your email seem rather impersonal.
Before scheduling your next email, be sure to run several tests to double and triple check that every link is working correctly and the subscriber name function is in place.
Despite this, it's not enough to include the name of your subscribers at the top of an email.
Segmenting your email lists is an excellent way to take your personalization a step further by delivering the right content to the right subscribers.
Regardless of the size of your list, chances are your subscribers have different interests, even if they are only slight.
Perhaps some subscribers are most interested in one area of your product or service, and other subscribers are interested in another. Segmenting your lists into groups make delivering customized email content a no-brainer.
Take what you've learned from your data and figure out the best way to slice and dice your email lists. Sending tailored content to specific groups of subscribers is a sure-fire way to keep them engaged and interested.
Wrap Up
With so many emails being sent and received each day, it's more important than ever to have your email stand out from the rest.
From having a pulse on how your top content is performing to tweaking the format, there are many ways to improve your email.
Feeling overwhelmed? Don't be.
Start with one optimization, test it out, and go from there. What works for one company's email newsletter might not work for you and vice versa.
What are your tried and true ways to improve your newsletter?
___
by Kat Ambrose
source: SiteProNews
Related Posts