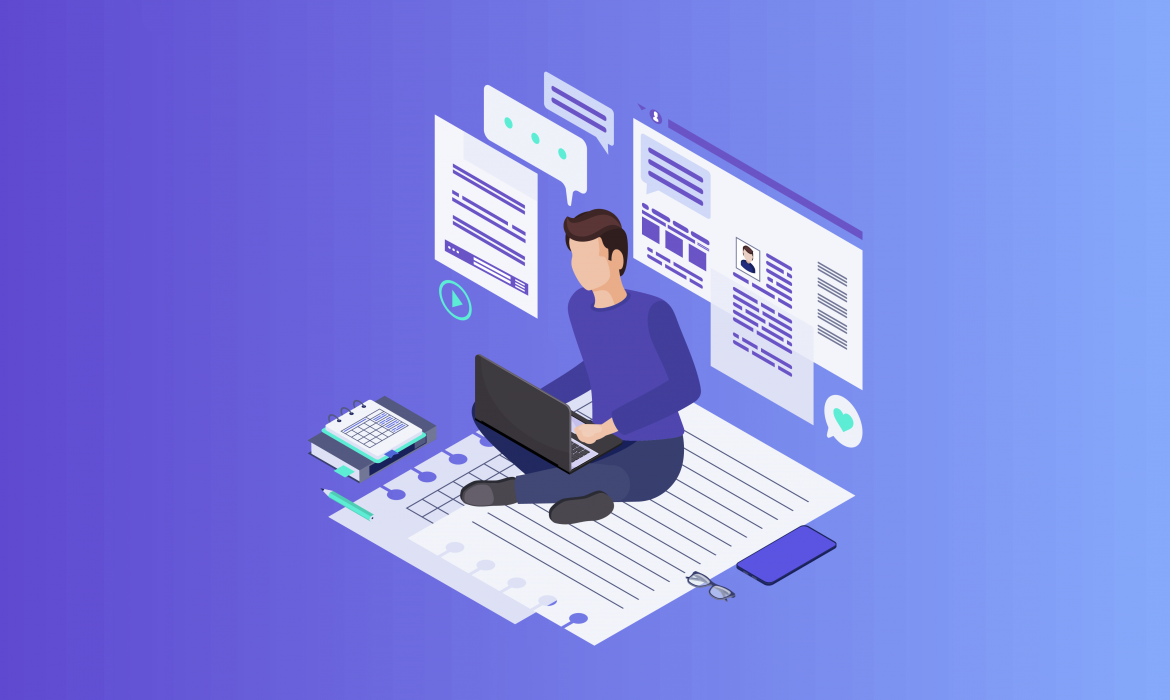 WordPress is a popular platform that powers more than one-third of the world's websites ranging from small blogs to professional sites like Skype and Microsoft. It is among the top three most used site building packages; the other two are Joomla and Drupal. WordPress is available to download for no cost and easy to use. This holds true not only for experts but also for beginners. In recent years, many bloggers/writers have shifted their websites from other platforms to WordPress, as it often leads to a great career path. Let's read more about their reasoning.
1. It's Flexible
WordPress hosts professional websites, but at the same time, is also welcoming for the new blogger who may be just starting out. Unlike other top websites with less-user friendly features that make them difficult for newcomers, WordPress caters to people with no prior knowledge of coding or programming. It's entirely free to install and ready to be used in a few minutes without any heavy technical know-how required.
New users only need a domain name and a web hosting account to start their website. Plus, it's one of the many excellent skills and fields to learn as a career path.
2. Offers Multiple Theme Options
WordPress extends a broad variety of free website templates and themes, which are great for just about every kind of website, from simple blogs to professional sites. These themes can be easily customized through an options panel that allows the user to change colors or backgrounds, upload logos, along with creating beautiful sliders without using any complicated code. WordPress provides the flexibility to purchase designs made by independent third-party designers from around the world.
3. Safe and Secure
Website safety and security is an area of enormous concern for almost every website owner. WordPress is a safe and secure platform to run your website, as it was created with security as the top priority in mind. Where more than 10,000 websites are blacklisted by Google every day of the week, WordPress is audited frequently by hundreds of developers to assure its protection from any kind of malware. As business websites are at massive risk of scams, WordPress provides them a secure place to function.
4. Freedom to Use Various Media Types
To attract a larger audience towards your content and keep them engaged, you'll need to do more than just post information. Instead, people tend to read posts that have eye-catching pictures alongside them. WordPress is not only limited to writing text about a particular topic, it also provides you the freedom to upload pictures, audio, and video files. It has a built-in media uploader for this very purpose. What's more, you can even share media from other websites, like YouTube, Twitter, and Instagram, just by adding the URL in the post editor.
5. SEO Friendly
WordPress is open-source for content management. It allows the user to manage, write and publish websites, even if they aren't very knowledgeable about HTML and other coding languages. WordPress is a highly SEO-friendly platform. It makes it easy to use SEO, including for beginners, by utilizing SEO plugins to optimize the websites. This brings more traffic to the writer's blogs and helps the websites get higher Google rankings with ease.
Helpful Tips to Get Started
1. Online Classes
When first creating your website and connecting it to WordPress, it's obviously better to learn and do your homework first. For this reason, beginners are encouraged to take a course or online class before fully diving in. For instance, udemy offers a master WordPress class with educational videos and downloadable resources of information. They also provide a certificate of course completion.
2. Domain and Hosting
Get started by selecting a domain name and website according to your chosen theme, then get it registered and download WordPress. Create content, customize it according to the audience's requirements and start work on your project immediately. Keep updating your website regularly and publish any new work. Don't forget to use the WordPress support system when necessary.
3. The Cost
Luckily, WordPress is free to download and use, so it doesn't put any financial burden on its users. If you're looking for a platform to reach your audience, then you'll need to host your website or blog first, which can be costly. Publishing your website usually comes with a cost that ranges between $6 to $35 a month. That should make the advantage obvious.
Takeaway
WordPress is a well-renowned platform for website owners and hosts around 34% of all websites. Every day, the number of WordPress users grows rapidly because it offers a user-friendly, secure, supportive environment. As an added bonus, WordPress itself is entirely free. If you're contemplating starting your own blog or website, start today. Take an online class, get your certificate, learn from online tutorials and start working and creating right away.
___
by Russell Ridgeway
source: SiteProNews
Related Posts