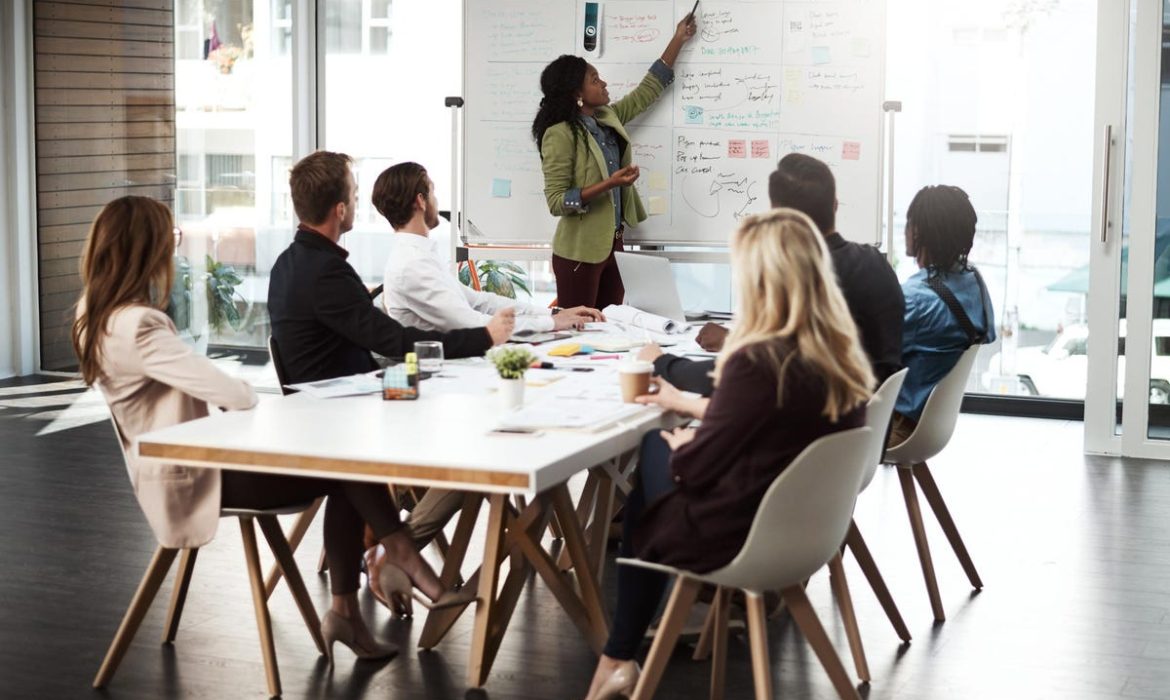 Growth marketers are about boosting their businesses through tangible results. And while that usually means sales, success can also look like higher customer retention numbers and more qualified leads. These outcomes don't just happen. They're the result of precise plans and well-executed strategies.
However, plans and strategies often need revisiting and fine-tuning. A critical component of any growth marketing strategy is experimentation, and an experimental mindset is necessary for making improvements. You can't level up your line of attack if you're not willing to test out new ideas and follow the data. If your goal is to dominate your growth marketing strategy and efforts in 2023, here's how you can make that happen.
Determine Where Conversions Are Falling Short
All buyers go through a journey that relates to the so-called pirate funnel. This funnel has six main steps: awareness, acquisition, activation, retention, revenue and referral (AAARRR). Compared to traditional strategies, growth marketing focuses on gaining conversions at all funnel stages.
It's not only about getting leads to become customers once they're aware of your company and what it can offer. Growth marketing strategies aim to move as many leads and customers as possible from awareness to referral. Growth marketers want to build relationships, encourage loyalty and motivate customers to refer others. But strategies must do more than target all stages of the buyer's journey or pirate funnel.
Your efforts should examine where leads and customers aren't converting. Or, at least, they should home in on where they're not converting enough. Your strategy might be doing a great job of moving prospects from awareness to activation. The company's offers and ads are enough to drive website traffic and online purchases. But most new customers aren't staying because there's not enough incentive to do so. You can test out different rewards to see which one discourages churn the most.
Build Brand Credibility
A brand's reputation can follow it everywhere. Growth marketers have bigger hurdles to overcome when that reputation is poor or nonexistent to begin with. Simultaneously, inconsistent marketing messages and strategies that aren't specific enough can dilute a brand's reputation. Establishing and building brand credibility is essential to gaining leads and getting customers to stay.
Building or repairing brand credibility takes some time. It also demands trustworthiness and expertise. If consumers aren't sure they can trust your brand, they'll be less likely to convert at any funnel stage. Expertise often goes hand in hand with trust. People want reassurance that companies have the knowledge and authority to speak on the topics they address.
Creating unique and insightful online content is a way to build your brand credibility. Content that serves your audience's needs and search intent demonstrates an understanding of that consumer segment. You begin to build a connection and trust. Working with other industry influencers and integrating customer reviews are additional ways to increase brand credibility. However, it's important to ensure that what you say matches what your company delivers.
Make Data-Driven Decisions
Effective growth marketing strategies don't rely on gut instincts. Data and test results should guide growth marketers' actions and strategic moves. Owning your industry won't be possible without paying attention to the bread crumbs that can lead you to that ultimate goal.
Those bread crumbs are often the key performance indicators you set out to measure. Yet KPIs are not always numeric; they may be more qualitative, such as consumer sentiment. Establishing metrics and goals for each funnel stage will help determine whether your strategies are hitting the mark or need refinement.
Perhaps referrals from customers are lower than your desired benchmark. Data from your net promoter score surveys reveal sentiment isn't enthusiastic because of inconsistent service quality. While some customers will happily recommend your brand to others, your list of passive consumers is growing. Passives are people who can take your offering or leave it. They need more convincing to become loyal brand advocates.
Ignoring this data means you're not following the bread crumbs. You may want to revisit your referral program to determine whether it's out of step with customers' experiences. You might need to work with other departments to fix those inconsistencies. Perhaps the rewards for remaining a loyal customer aren't sufficient and require attention. Listening to how consumers vote with their behaviors will lead to better decisions.
Invest in Omnichannel Experiences
Knowing how different segments move through the sales funnel helps brands target the right consumer at the right time. It also supports consistency in messaging and experiences throughout multiple marketing channels. The likelihood of leads and customers interacting with a brand through more than one channel is high. And today's consumers expect consistent and personalized omnichannel experiences.
Mapping out where and how segments interact with your brand can reveal opportunities to refine and expand omnichannel experiences. Say that your pay-per-click ads and blog posts are the initial touchpoints a consumer group sees. These ads and posts create awareness among the segment, but many people call customer service for more information. They find your online store confusing and the checkout process too extensive.
Consumers in this segment don't understand why they can't ship your products to a home address. Since they have to have their order delivered to a local store, it goes against their expectations for online shopping. Why should leads convert through your website if they must visit a store anyway? Modifying your online checkout process and shipping practices to match consumers' expectations can improve conversions and meet bottom-of-the-funnel needs.
Dominating Growth Marketing
Growth marketing strategies aren't a one-and-done deal. At the core of these approaches is a desire to test hypotheses and learn from the results. Growth marketers must constantly reevaluate their efforts to achieve the end goals of increasing revenue and customer retention. Executing a winning strategy isn't about confirming that your hunches were correct. It's about discovering what consumers believe your brand got right and correcting what they perceive you got wrong.
___
by John Hall
source: Forbes.com
Related Posts