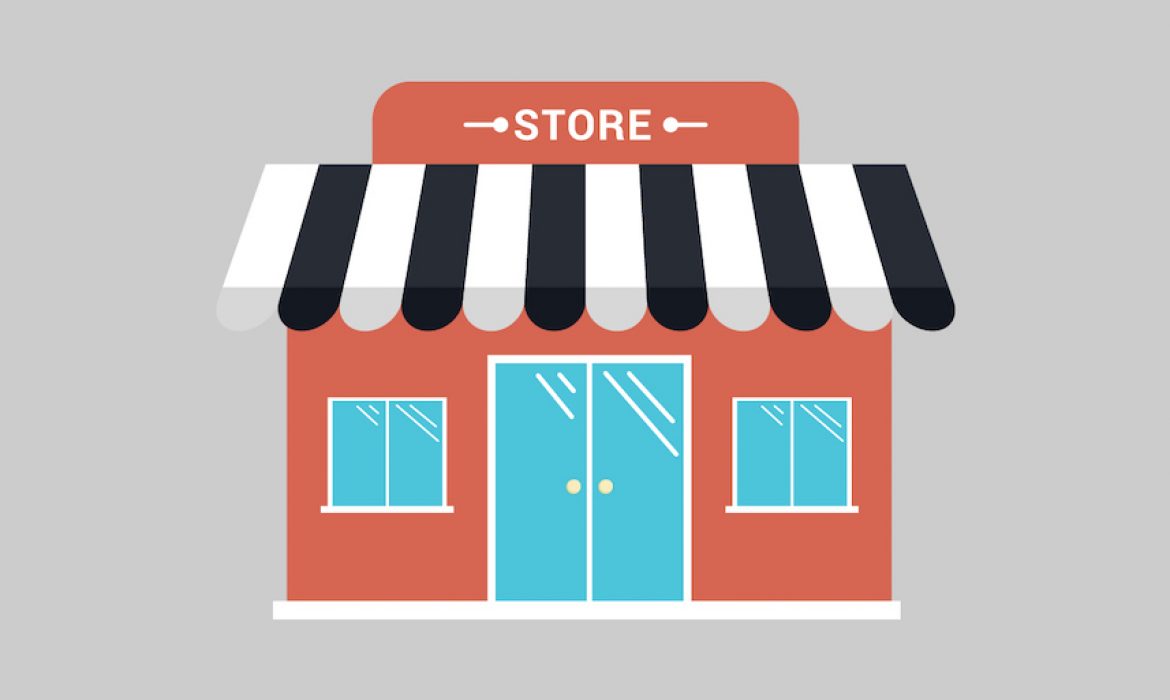 There's no doubt that 2020 has been a year to forget for most people, even if some sectors like mobile gaming and eCommerce were significantly boosted by the fact that most people were largely confined to their homes for weeks on end. But as we look forward with more confidence to what everyone hopes will be a more normal 2021, I've been giving some thought to the trends and technologies to keep an eye on next year. Here's my take on things…
Gamified AR – increased use by brands
Shopping in physical stores was in decline, even before the pandemic, with more and more people opting for the convenience and massive selection afforded by online shopping platforms. One thing online shopping lacks is the ability to interact with a real person, and with the products themselves. You can't try on a pair of shoes over the internet. Except, thanks to the power of augmented reality (AR) you can, or be provided a satisfactory alternative.
AR can help replicate the in-person shopping experience by letting the shopper interact virtually with the product. They can place a virtual chair in their living room to see if it fits their décor, as customers of  furniture retailer Ikea can through its Ikea Place app. Or, customers can try on make-up or clothes before having them shipped. Sunglass maker Goodr used AR to allow consumers to virtually try on its sunglasses before buying them, and reported a 32 per cent increase in conversion rates as a result. Meanwhile, bag retailer EBags used a browser-based AR experience to enable shoppers to browse its bags and suitcases from all angles, and reported a 112 per cent increase in conversion rates on mobile and an 81 per cent increase among those viewing on PCs.
The technology is stable and established, and unlike virtual reality (VR), is readily accessible via most mobile phones. AR still has novelty and a "Wow!" factor that means clever campaigns really stand out. Some other examples include wine maker Treasury Wine Estates' Living Labels app. It's an AR app that enables customers to scan the label of a bottle of wine to find out more about it. Treasury's '19 Crimes' brand features picture of real criminals, artists and scholars who were punished "by transportation" to Australia for their crimes.  When customers scan the label of each bottle, the man or woman featured on the label comes to life, telling their story. It's a fabulous use of the tech, and it's not surprising to see that the app has already been downloaded more than 2m times. You can see it in action here.
AR's ability to bring a brand into their customer's reality can make for some fun and engaging moments, instantly sharable across social networks for increased reach and viral appeal. For Pucelle, an Indonesian beauty brand popular with millennial consumers in Indonesia, we created an AR game om Instagram where the consumer uses facial gestures to control and guide a Pucelle avatar as it runs through the city streets, avoiding obstacles and collecting points. The AR experience  caught the imagination of Pucelle's Gen Z audience, keeping the Pucelle brand top-of-mind. You can see the game in action here.

We also recently partnered with the confectionery brand Kinder and created Applaydu, a free mobile app which brings Kinder toys to life through AR. It's an edutainment playing experience dedicated to children aged 4-9, but is designed to be used by the whole family together. Through a collaboration with the University of Oxford's Department of Education during the app's development, Applaydu is also optimized to help children develop their cognitive skills. It's another way in which AR makes the seemingly impossible, possible, and creates a strong bond between the brand and its core audience.
It's not just a gimmick – as the Goodr and Ebags examples above made clear, AR helps drive sales and revenue uplifts. According to BRP's 2018 Digital Commerce Survey 48 per cent of consumers would be more likely to buy from a retailer that provided AR experiences, but at the time the report was released only 15 per cent of retailers were currently using AR, and only a further 32 per cent of retailers said they planned to deploy VR or AR applications over the next three years. There's a massive opportunity for brands and retailers who do bet on AR.
Gamification in virtual events
It's going to be a while yet before people are allowed to gather in large numbers at physical, in-person events, and perhaps a while longer before they feel comfortable doing so, event when they can. As Zoom fatigue sets in, event organisers are going to be looking for ways to recreate the excitement and interpersonal connections that come with an in-person conference. Here, gamification can help.
In fact, when you stop and think about it, games have always been part of events. Who hasn't dropped their business card in a bowl for the chance to win an iPad? In the virtual world, event gamification can take many forms. The event organiser can set objectives for the attendees, such as interacting with the event sponsors, or sharing their experiences of the event on social media, and incentivise the process with real or virtual prizes.
Leaderboards are another great way to encourage engagement at virtual events. The more a delegate gets involved, asks questions, and responds to polls, the higher up the leaderboard they move. They can then take this back to the office to prove to their boss that their time at the event was time was well spent.
It's a win-win situation. For the delegate, the event is more fun and more rewarding, while for the organizers, they can see who the most engaged delegates were and reach out to them to attend future events. They can also use the data to see which elements of the event worked best, and which didn't perform so well.
Cross-platform game development with native advertising integration
Increasingly, game developers are creating versions of their games to run across multiple platforms, such as PCs, consoles and mobile. This is great news for gamers, as it means they can play their favourite games on whatever device they have to on hand. So they might start a session on a games console and pick it up on their phone when they're out and about later in the day. Additionally, with the roll-out of 5G, the quality of the gaming experience on mobile, even when connected to a cellular network, will be more than a match for that seen on the PC or console. 5G will also bring new opportunities for social features within gaming, from real-time chat to lag-free multiplayer gaming.
When you look at the games themselves, the environments the developers create are so real and so life-like that it makes games a great place for premium brands to be seen. Additionally, ads can be integrated naturally, natively, within the game environment. Rather than a clunky, out of context banner overlaid on a game, think instead of a brand's ad appearing on a billboard along the virtual track in a racing game, or even on the car itself. For some brands the idea of advertising in games is still a step too far, but if you look at the audience for games, it spans all ages and all demographics, and the huge numbers of people playing games on all devices means that in-game ads are easy to scale. Increasingly, forward-thinking brands are working directly with game publishers and developers to integrate advertising natively in games.
There's another reason why games have proved so popular during the pandemic. Yes, people enjoy the fun of playing and the thrill of competing, but games also provide an important means of social interaction to replace the in-person interactions that have been so badly curtailed by COVID. They also allow the player to express themselves, customise their avatars, their cars, their environments, and brands can get involved here by providing the tools to enable this customisation.
Dedicated games teams in agencies and brands
As more brands "get" gaming and the role it can play in helping them reach hard-to-reach audiences, we will see an increased focus on the sector in brands and agencies, and a better understanding of its place in marketing plans, and the metrics that matter for gaming and gamified content. Just a couple of weeks ago, Dentsu UK and Ireland launched Dgame – a division dedicated to helping the agency's clients engage with gamers.
As mentioned already, the gaming audience is wide. It's also affluent and well educated and the massive variety of game genres and types makes for easy targeting. Different types of games appeal to different types of people, and this is one high-level way in which brands can start to segment the total gaming audience.
That said, the opportunities that come with an interactive, actively-consumed medium are unique, and so require a unique approach. Re-using existing marketing assets like static display and passive video is not a good way to engage with the gaming audience, and could actually turn off the highly engaged customer brands and agencies are trying to reach. It's no different thatthan any other medium – what works on TV is unlikely to work on social. The environment should always be considered when creating content for it, and for gaming, the more engaging and interactive the content, the better.
Brands and agencies will need to develop in-house specialized expertise and an understanding of how to authentically represent themselves with gamers in a way that is engaging and entertaining, while still working toward their marketing objectives. But just as we saw brands gradually adapt their planning to include social alongside more traditional channels, we believe they will come to understand that gaming will almost always bring unique opportunities to a campaign, and will play an increasing role in their planning, eventually becoming a default channel along with digital, social and TV.
The most innovative marketers will work with game developers to integrate their brands into games and even create branded "missions" and level objectives. Additionally, brands will start to apply what they learn from gaming to other channels, developing collaborative and competitive engagements and objectives, with progression and rewards for the customers who commit to a deeper relationship with the brand
In summary, gaming is thriving and here to stay. Smart marketers and brands are seriously looking at how to get involved and testing its potential for objectives, working closely with publishers to develop native, interactive and engaging experiences.
So how do you get started with gaming? It's easier than you think. With 20 years of game development experience, we're experts in taking ideas, injecting creativity and producing a high-quality branded gamified content with your marketing objective in mind. To get things rolling, contact us today.
___
source: MobileMarketing
Related Posts