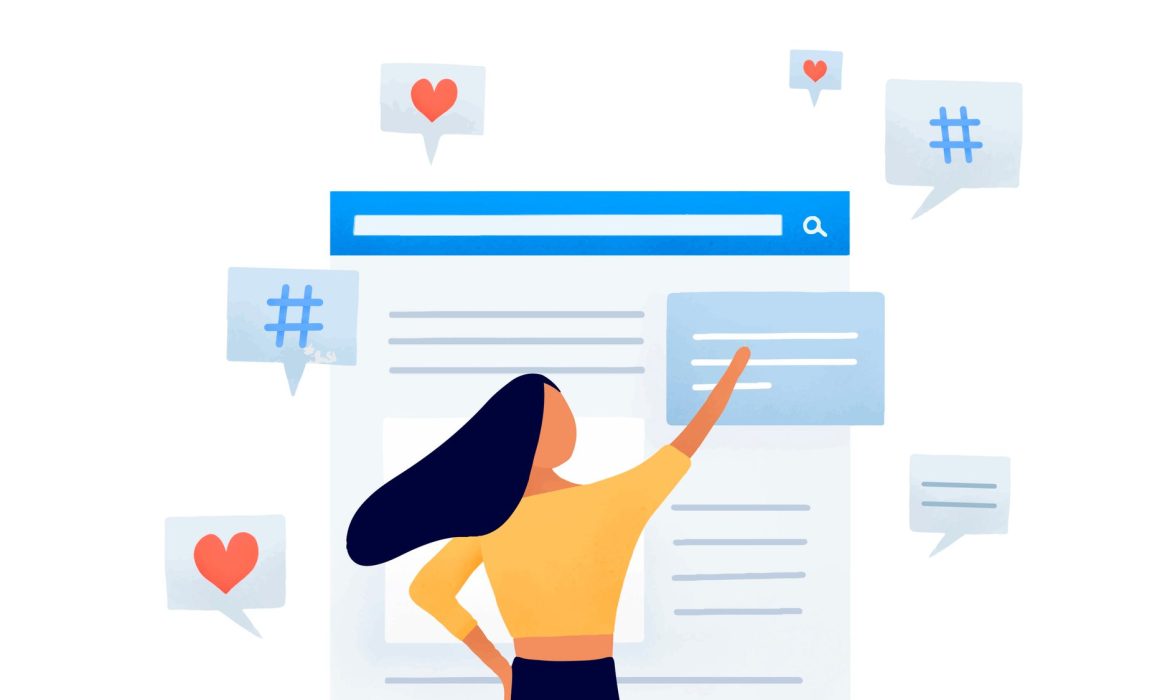 Let's face it: There is too much content out there. No matter what topic you're interested in, you can find an endless supply of content on that subject. The internet has become a go-to source for everything from the latest news to tips on fixing a clogged sink. This is why an overload of content is one of the biggest challenges facing marketers today.
With so much noise online, it can be difficult to make your voice heard. And even if you manage to get noticed, there's no guarantee that people will stick around long enough to hear what you have to say. With so much competition for attention, it's especially tough out there for small businesses wanting to make their content stand out.
I've often seen small business owners wonder how they can compete with larger businesses when it comes to content marketing. After all, larger businesses have the resources to create high-quality content regularly.
One way you can level the playing field is by using interactive content. Here's why: Those who can create truly engaging and memorable experiences will be the ones who succeed. If you want to stand out from the crowd, interactive content is the way to go in 2022 and 2023.
Understanding Interactive Content
Your website is your digital storefront, and you want to ensure that it's engaging and inviting for potential customers. That's where interactive content can come in. Interactive content is a type of content that requires the reader to participate in some way, rather than just passively consume it.
This can include anything from quizzes and polls to games and videos. Interactive content is a great way to keep users engaged with your site or blog, and it can also be used to collect data or feedback from users. There are many different types of interactive content, so there's sure to be something that will fit your needs. If you're not sure where to start, here are some ideas:
 

Quizzes:

 

Quizzes are a great way to test users' knowledge or gather data about their preferences. You can use quizzes to generate leads or even just for fun.
 Polls: Polls are a quick and easy way to get feedback from users. They can be used to gauge user opinion on a variety of topics or to make decisions about website content or design.
 Interactive Games: Games are a great way to engage users and keep them coming back for more. They can also be used to promote your brand or product or to generate leads.
 Videos: Videos are a great way to engage users and provide them with information in an easily digestible format. You can make videos more interactive by adding calls-to-action (CTAs) or questions to them.
 Interactive Emails: By adding interactive elements to your emails, you can give subscribers a way to engage with your content on their own terms. Some interactive features that you can add are links, videos, polls, animated GIFs and quizzes.
Interactive Content To Drive Growth
Interactive content is effective because it allows users to engage with your content on a deeper level. By allowing people to interact with your content, you can keep their attention for longer and provide them with an immersive experience that will leave a lasting impression.
Additionally, interactive content is also more shareable than traditional forms of content, meaning that your message is more likely to reach a wider audience.
Ultimately, interactive content is an excellent way to engage and connect with your audience while also promoting your brand or product. If you're looking for ways to make your content more engaging, consider incorporating some interactive elements.
Here are a few ideas:
• Create a quiz or poll on a given topic related to your business or niche. Whether you create a trivia quiz or an opinion poll, ensure that the quiz or poll is easy to understand and use. No one wants to waste their time filling out a complex form. There are many free and affordable tools you can use to make interactive quizzes and polls.
• Design an infographic that users can explore and interact with. They are also highly shareable, which can help you reach a wider audience. You can use interactive infographics on your website to showcase your company history, educate your audience or even narrate your brand story.
• Build an interactive tool or calculator that allows users to input data and see personalized results. You can find a creative way to include this strategy regardless of your niche. If you have a health-centric blog, you could include a calorie-intake calculator. On the other hand, if you are in real estate, you could add a mortgage calculator.
• Create an interactive game or challenge that encourages users to complete tasks or achieve goals. Make sure that the game you create is relevant to your brand. You could ask questions related to your company or product or test visitors' knowledge of general facts in your niche.
There are endless possibilities when it comes to creating interactive content, so get creative and experiment to see what works best for you and your audience. With the right approach, you can take your content strategy to the next level with interactive content and truly engage with your audience like never before.
___
by Shane Barker
source: Forbes.com
Related Posts