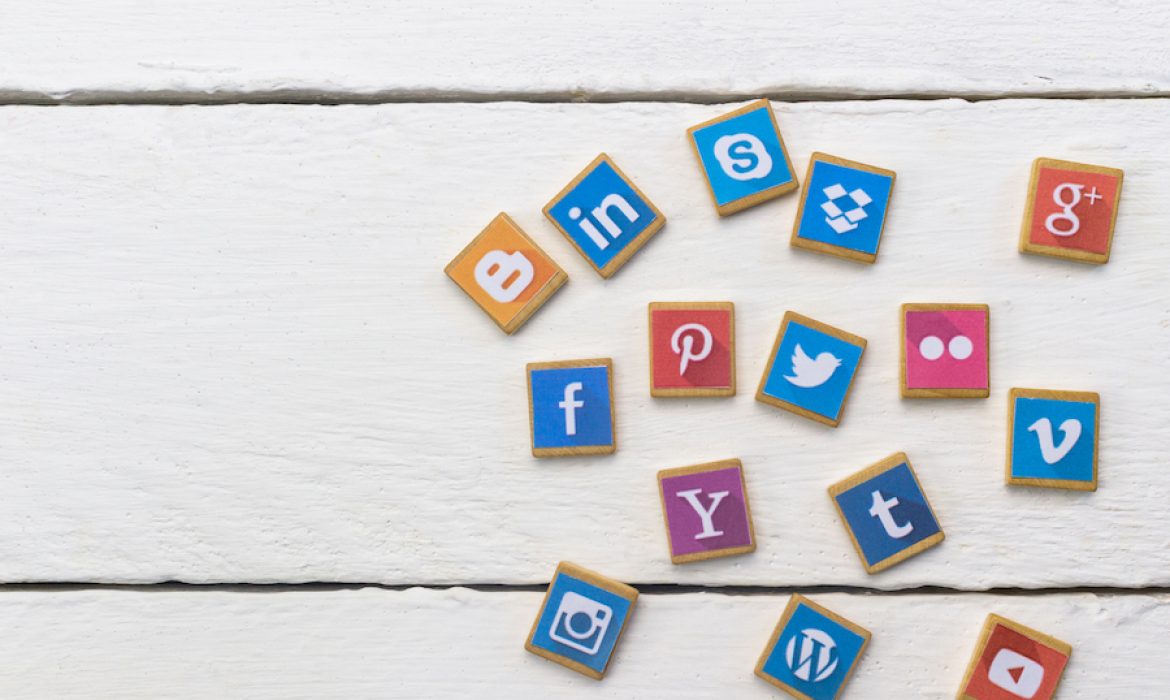 Social media is the most important component of your digital marketing campaign. So, how are you nurturing it?
Social media is the most important component of your digital marketing campaign. According to the Pew Research Center, social media adoption by American adults has grown from 5 percent in 2005 to 69 percent today, making it the best way to reach your target audience.
The challenge, though, is that everyone is aware of this fact, so how do you stand out from a very saturated crowd?  The answer may lie in following the advice of people with marketing expertise specific to the top three social media platforms: Facebook, YouTube and Instagram.
Mari Smith and Facebook
Mari Smith has loved Facebook from the moment it launched, and her marketing expertise on the platform has earned her the nickname "Facebook Queen." Facebook is consistently ranked at the top of all social media platforms as having the most active users.
Smith's top three YouTube recommendations for Facebook success in 2018 are:
Use video. It doesn't matter if the video is live, recorded or slideshows; just use movement which will catch the eye, so people will stop to learn more. Also, create episodic content, which means going live or posting videos on the same day and time each week.
This will incease the chance of your video being featured on Facebook Watch, which will dramatically extend your content's reach. Smith also recommends wave video as her video tool of choice.
Use Facebook Messenger marketing. This expanded tool can bring content right into your recipients' inboxes, but this recommendation comes with a caveat: Don't forget the human element. If you deliver only sales and marketing pitches, you will lose your audience.
Participate in Facebook Groups. These have been around for a while, but Facebook is putting a greater emphasis on groups this year. Use groups to create a fan page, build a community and engage your target audience on a deeper level.
Smith also has one caution about using Facebook: Don't use the "boost" button too often or you will appear amateurish. Instead, use Ads Manager for 90 percent of your marketing budget, and Boost for 10 percent, to gain a higher ranking with the marketing algorithm.
Derral Eves and YouTube
According to DreamGrow, YouTube currently ranks in second place among social media platforms, based on monthly active users.
Darral Eves is one of its most prolific ones, with over 32 billion views of his own work and his clients' videos. He won 2015 Webbys' "Ad of the Year" award for his Squatty Potty viral video campaign.
Eves offers an entire library of videos on how to be successful on YouTube; the videos can answer most of your technical questions as well as offer advice on how to grow and sustain your viewership. In a recent interview with Carlos Gil, Eves shared his top three tips for YouTube success.
Keep it authentic. Don't pretend to be someone you aren't because the audience will not respond well. Be true to yourself to fully engage your viewers.
Hook them quickly. Capture your audience's attention from the first seconds of the video by being energetic and excited. If you don't do this in the first few moments, people will move on to the next clip. Also, keep your energy high throughout the entire presentation to keep them engaged.
Find a mentor. To truly become skilled at YouTube, find someone who is willing to show you the process, whether that means the technical aspects or feedback for how you can improve. Save yourself time and stress by asking for help.
Sway Media and Instagram
Instagram recently broke through the one billion monthly active user threshold, moving into third position on social media platform rankings, according to DreamGrow. Sway Media is a company that has leveraged this growth into a massive success.  A recent Nasdaq article stated, "Sway Media has disrupted the digital marketing space by utilizing Instagram influencers to skyrocket their clients' Instagram accounts, and ultimately boost their sales."
The inexpensive marketing Instagram offers delivers a significant return on investment. I recently spoke with Sway Media founders Nick Ravid and Drew Lauinger, and they offered the following recommendations for Instagram success:
Content is king. A good advertisement viewed by 50,000 people will convert far better than a bad advertisement viewed by a million.
Be consistent. Posting frequently used to be somewhat important when Instagram's algorithm was chronological, but with the algorithm's change, posting regularly is now essential.
Follow the trends. Instagram influencers know how to quickly amass active accounts. Closely watch these influencers and mimic their tactics until they are played out.
Bottom line
Facebook, YouTube and Instagram are excellent marketing channels for audience engagement. Instead of developing your own learning curve, apply the advice these experts offer to maximize your impact and exceed your sales goals.
___
by Brian Hughes
source: Entrepreneur
Related Posts