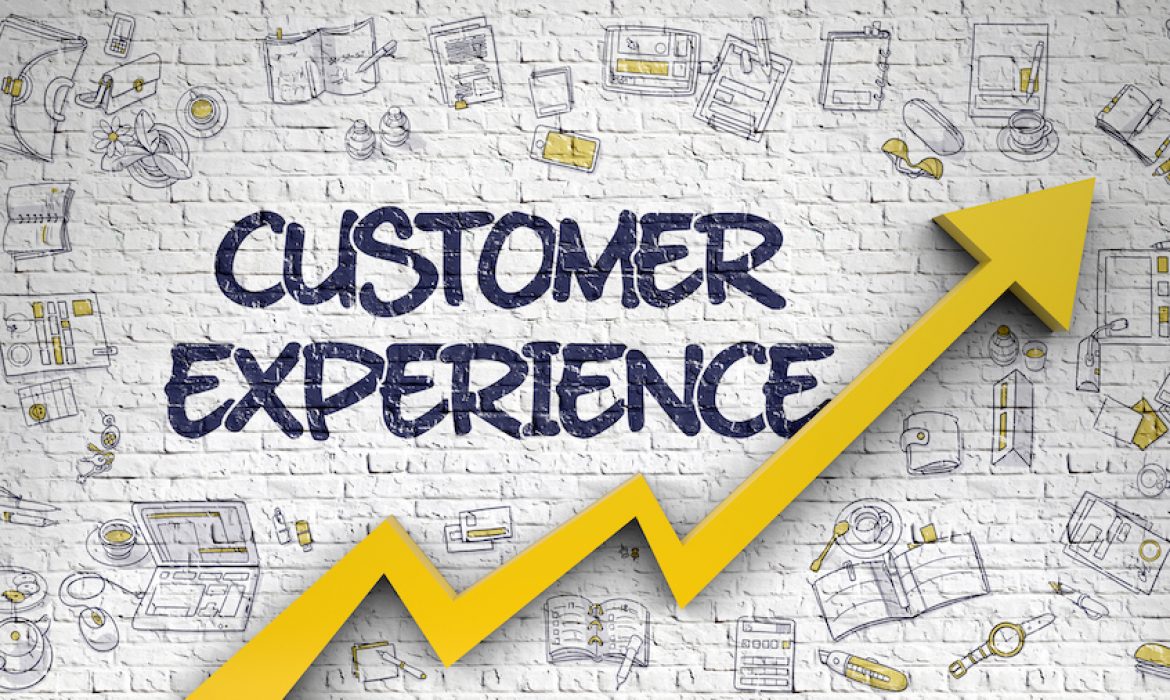 When customers remain engaged with brands, an effortless transition is expected throughout all the touchpoints – be it in-person, digital channels, or both. This makes a seamless customer support experience (CX), aka omnichannel customer experience a much-expected norm.
However, with the arrival of COVID-19, companies were thrown into a loop and made to revisit their approach in delivering seamless customer experiences. As such, a ton of emphasis was placed upon digital transformation.
For a seamless CX, brands must first understand customer requirements and needs. For this to happen, acquiring customer insights is extremely essential.
This is easily one of the facets that can help carve a seamless customer support experience. But the question is, how will businesses successfully navigate and reach this goal? The answer is simple – customer surveys!
But before we hop on to the survey train, let us understand how crucial a seamless customer support experience is for businesses globally.
Why CX Matters and How Bad CX can Impact Your Business
Keeping in mind the above words of Camping World CEO, Marcus Lemonis, let's take a look at some numbers:
According to a survey from Oracle, 74% of senior executives stated how customer experience influenced customer's enthusiasm for becoming brand advocates.
A

 

study

 

conducted by American Express reveals how 60% of participants were prepared to increase payment for better CX.
Also,

 

research

 

from Bain & Company revealed how 80% of company participants considered their CX to be great. However, only 8% of their customers agreed.
There's no doubt, these stats support the potentiality of CX and the value it brings – especially when a great CX is emphasized upon making all interactions enjoyable and seamless.
However, the exact opposite could happen when and if a customer experience is bad or simply not good enough. This barely comes off as a surprise as companies lose over $62 billion annually due to poor customer service.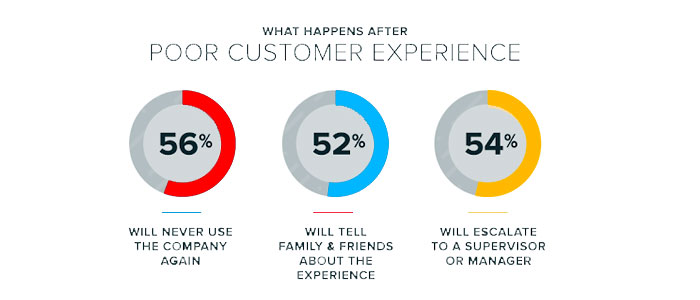 Meanwhile, about 91% of dissatisfied customers proceed to leave brands without complaining and the road seems pretty bumpy ahead as only 10% of customers state brands reach their expectation for a great experience.
How Do Surveys Work & Assist CX?
The value of the collected data from surveys are determined through two factors:
The seriousness level of how customer feedbacks are handled within the organization
The commitment level a business displays while addressing criticism
There are numerous tools available for evaluating and implementing the feedback gathered from marketing surveys. From a business perspective, it can be categorized into these segments:
Evaluating customer satisfaction
Measuring customer loyalty
Creating customer engagement via different phases of the sales cycle
As businesses begin to grasp their customer interests, goals, and pet peeves, they're able to adjust & refine the overall experience. The idea here is to keep the customers coming back. So, here are 4 ways surveys can assist in building a seamless customer support experience:
1. Repeat Business
Utilize NPS survey software for designing surveys that ask customers the right questions. For instance, will customers conduct business with your brand again?
Although it may be difficult and even disappointing to learn how some may shift their business elsewhere, this information proves to be incredibly valuable for analyzing the issues from your end.
Is the culprit at hand your service or an ineffective loyalty program? This is something that will allow businesses the chance to clear out issues and ensure customers are not backing out due to those issues.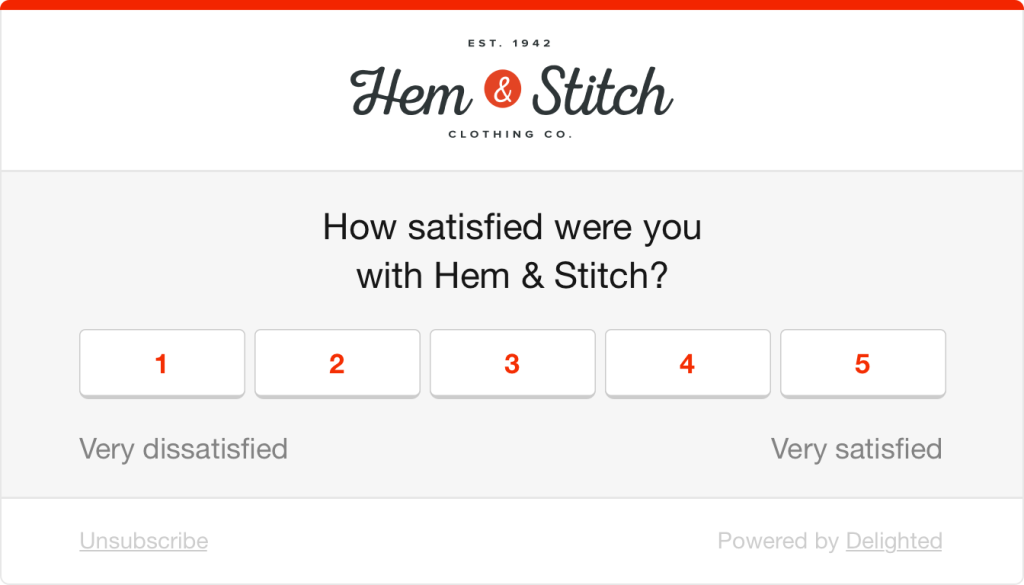 Take Apple, for example, they have been utilizing NPS surveys and gauging out each of their stores performance. As the collected feedback is immediately analyzed, a call to detractors is placed within 24-hrs.
And the result? Further studies revealed how each hour spent on calling detractors generated over $1000 in sales or revenue.
2. Referral Business
Getting new business is no easy task. With stiff competition present, customer loyalty statistics reveal how referrals are a highly favored method for attracting new clients.
The business role here is to perform whatever is needed for creating a delightful experience for the existing customers. When your current customers are pleased, they will certainly spread the word.
However, mere satisfaction isn't nearly enough, so, why not place a customer satisfaction survey? You can utilize survey software to create the template. Another alternative is the Net Promoter Score or NPS survey.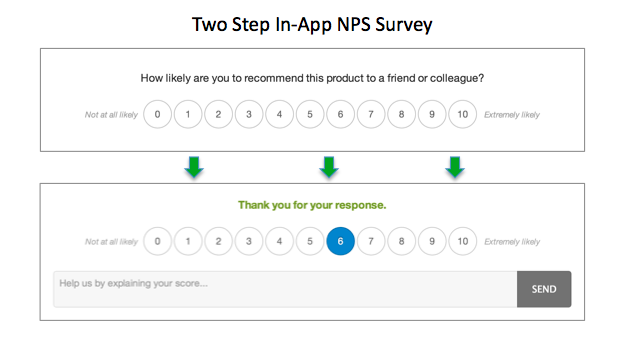 Through this implementation, businesses can figure out whether customers are using referrals and analyze the reason behind it.
3. Understanding the Likes of Your Customer 
Surveys offer businesses the crucial information required in pinpointing the factors that assist in customer retention. Having a particular customer survey template that can get customers to answer on brand loyalty provides a positive outcome.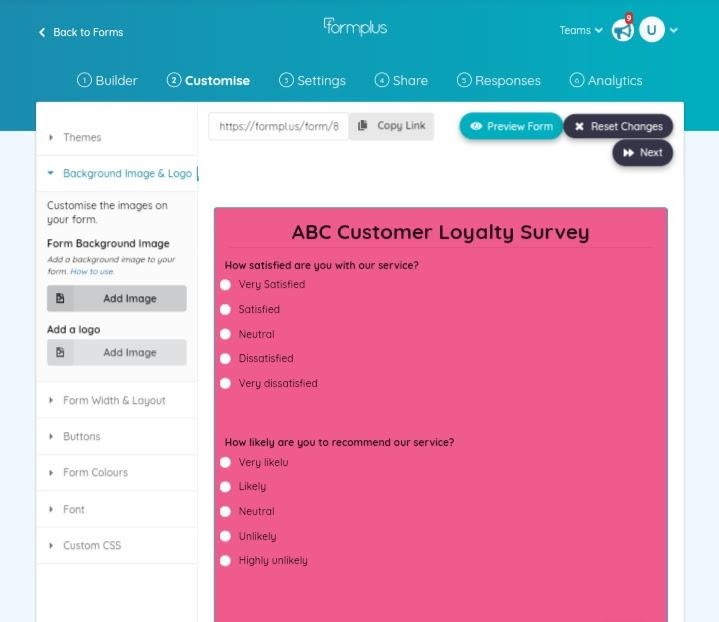 For instance, you may be proud of your custard pie to a certain extent, however, it may as well be your apple crumble that draws more audience to your café.
4. Learning What Customers Dislike about Your Business
Criticism can be nerve-racking for anyone but it proves to be unquestionably beneficial for businesses and extremely crucial for their growth & success. Plus, a little bit of humble pie now and then keeps your business grounded!

Hence, initiating an invite for criticism regarding customer loyalty through questionnaires is not the worst thing your business can do.
Businesses should thicken their skin and invite over some brutal honesty while also keeping certain processes in place for dealing with the collected information.
Tips for Creating Customer Surveys
First of all, businesses should utilize online survey makers for designing easily implementable customer surveys and they should be kept short, simple, and relevant. This encourages more customer participation.
Now, let's have a look at some tips for creating compelling surveys:
Make sure questions remain open-ended and start with simple yes/no answers. Once done with the basic questions, move on with skip logic.
Remember to concentrate on those responses directed at key categories and be creative with the questions – this is what differentiates you from competitors.
Present short questions and stick to the point as descriptive questions can bore or even confuse customers.
Converse about your CX and ask customers what they require from your products.
Final Thoughts
It's important to remember how only a handful of unhappy customers voice out their issues back at the business. Moreover, a ton of customers are often eager to spread negativity about businesses.
But on a more positive note, numerous customers remain loyal when and if they gain quick access to information & customer support. Thus, survey data is something that can help close the gap between the actual wants of customers and what businesses think they require.
___
By John Sema
source: SiteProNews
Related Posts