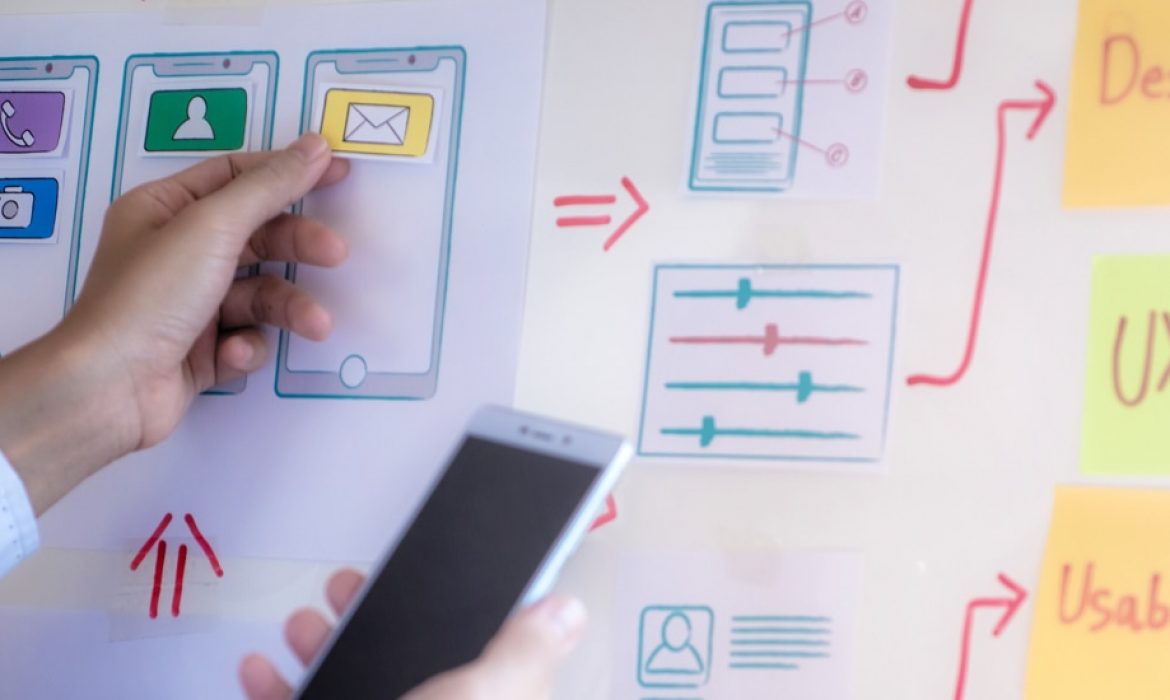 Your website is arguably the most powerful marketing tool in your arsenal, a source that regularly and consistently markets your brand around the clock. With such an essential tool at your disposal, it is an obvious choice to center your marketing efforts around it.
Usually, the first interaction a prospective customer has with a business is with their website. The time-old adage of "The first impression is the last impression" holds true in this case. Your website can either leave the visitor with a good impression or a wrong lasting impression.
Whenever we develop a product, one of the fundamentals that we keep in mind is the user experience. Nowadays, basing the product design around the user experience is all the more important, as even a slight issue might cause the customer to abandon the product.
While logic dictates that user experience is an essential aspect of web design, some designers tend to ignore this. The result is a product, despite being designed well, does not attract customers.
Now, user experience or UX changes over time. This can result in a product that looks out of touch or old-fashioned. To remedy that, we have curated a few essential tips to improve your user experience for the long term.
But before that. Let's look at what UX is and why it is essential to the design of your website.
User Experience Design – What is it?
User experience design, or UX design, is the process that helps us improve the user experience of our website's visitors by:
Making the interactions on our website more straightforward and more intuitive, thus improving usability.
Making sure that all sections of our website, which are designed to convert, are easily accessible.
Designing the visitor interactions so that they are as efficient and straightforward as possible, reducing the chances of them getting frustrated and leaving.
In short, it helps us design the website so that it is as easy and intuitive to use as possible so that even the most amateur user can use our website without confusion. Users today are exposed to several types of websites on the internet, from single page sites to elaborate e-commerce websites and media libraries. That has made UX design all the more essential to ensure that you retain the maximum number of visitors.
The purpose of implementing UX design is that it helps us smooth out the customer's experience when using our product.
That product can be:
An actual physical product we develop,
A service we provide,
The digital content we produce.
Anything we produce or develop that allows someone to interact with it can benefit from UX design.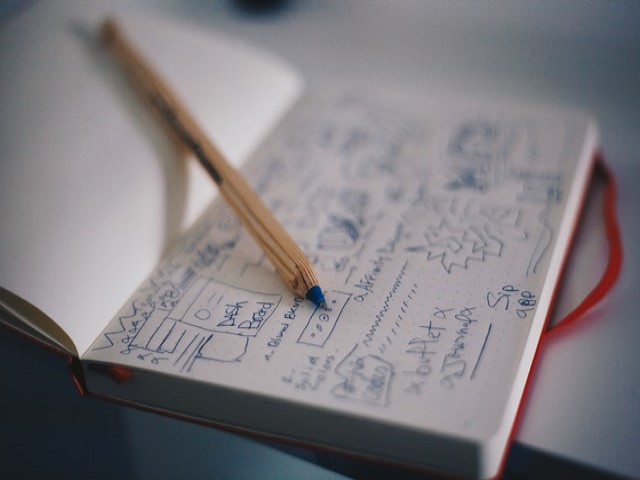 How does UX design work?
UX design works a little differently, depending on the type of product in question. The product can be either a physical offering or a digital one.
If the product in question is a physical one, the purpose of implementing UX design is to create a product that fulfills the customer's needs at that moment. In case the needs of the user change, the product needs to be redesigned to cater to those new needs.
For a digital offering, a website design, for example, UX design, can create a flow that directs the user through the various elements of your website that you want them to see. This allows us to influence the viewers by showing them exactly what we want them to see and interact with.
For both of these scenarios, the purpose is to provide a pleasant experience to the user, whether it is to fulfill their need or ours.
UI, UX, and how they relate
Many people believe that User Interface or UI and User Experience or UX are the same things. That is because UX design incorporates UI design into it and a variety of other processes.
This means that UI design is just one UX design aspect, whereas a UX designer is involved during the entire product cycle. Their collaborations include:
Product development,
Branding strategies,
Finalizing the functional features of the product,
Its ease of usability.
These are just some of the tasks that require a UX designer's involvement to deliver a quality product.
A UX designer is brought on board for branding and marketing tasks to provide a great user experience across the entire process.
Tech companies such as Apple or luxury automobile companies such as Rolls Royce have impeccable user experience, but not just when their product is used. They also factor in:
Acquiring their product, such as ordering a new Rolls Royce or the new iPhone,
The After Sales services are designed to provide a sense of luxury and uniqueness.
While both companies have intense competition, their focus on creating such an exceptional customer experience is what makes them successful and unique.
The examples of Apple and Rolls Royce show that a UX designer does not just make the product flow smooth but also aims to make it an experience full of pleasure.
How to improve the UX of your website?
Let's look at how you might begin improving the user experience of your website.
1.
Simplicity is your friend
In terms of website design, simplicity means removing all design elements not relevant to that site's functions.
Considering that you want your user to interact with your site in a specific way, any visual component that distracts or delays them from their task should be removed. Users who cannot find the information they are looking for quickly won't be revisiting your site.
The guidelines for a simple, clean, and useful web page are:
Start with a clean and straightforward layout,
A simple color scheme consisting of no more than two or three colors,
Use white space wherever needed,
No more than two fonts, ideally belonging to the same font family,
Use graphics and animation sparingly, and only if they serve a purpose.
The hallmarks of a simple yet effective webpage are:
Each web page should fulfill a singular goal. The Contact Us page should contain elements relevant to contact the company and nothing else.
Relevant information should be placed front and center. Any additional or unrelated content should be relegated to the bottom of the page not to distract the user.
It should be easy to understand the intent of each page. The content on each page should be distinct enough on its own that a user might easily understand the purpose of each webpage at a glance.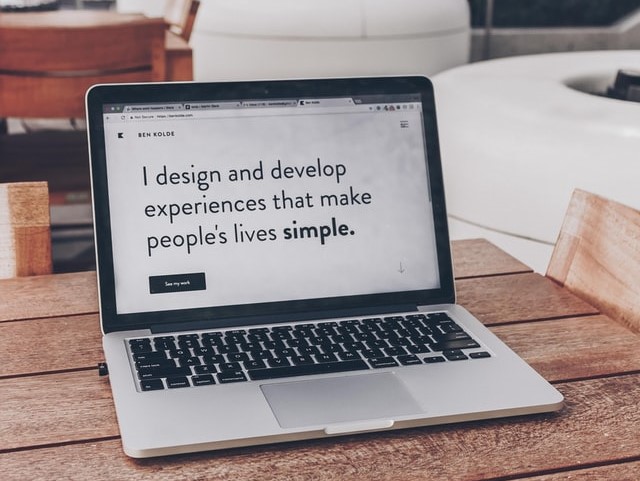 2.
Focus on Consistency
Consistency is a critical factor when designing any product with user experience as a priority. Consistency in design, consistent use of colors and fonts, consistency in page layouts, and much more are factors designers need to factor in when creating a website design.
One of the most critical factors affecting the user experience is consistency in your website's design flow. The design flow is the journey a user takes from one related element to the other to fulfill a task.
If the design flow is consistent throughout your website, users will have no difficulty interacting with your websites and will become repeat visitors.
But to create a seamless flow, you need to figure out what steps a prospective user might take on your website and then design accordingly. This seamless flow is possible when:
You plan your website so that starting from the landing page or blog, the user is guided page by page, leading to the final point of interaction. This will allow the user to go through all relevant information seamlessly.
You eliminate dead-end pages. Dead-end pages are those that do not lead anywhere, effectively ending the user's journey. Make sure that each page of your website leads somewhere related.
Interactions are placed strategically near areas where a user might be inclined or motivated to click them throughout the user's journey.
The point of consistency is to provide a smooth journey to the user, which can be achieved relatively quickly for a better user experience.
3.
Optimize for mobile devices
As of 2021, mobile devices account for over half of the web traffic globally, according to Statcounter. These include mobile phones and tablets, which show the importance of optimizing your websites for various screen sizes and orientations.
Similarly, search engines love a mobile-optimized site too.
Google crawls both versions of your website before indexing it, allowing mobile-friendly websites optimized for search engines to score better.
You can optimize your site for mobile devices by:
Designing the layout with buttons centered on the lower half of the screen allowing for easier access by the user's thumbs.
Optimizing the content so that the relevant information is still prominently displayed when viewed on mobile devices.
Group related interactions in such a way as to allow for quick and easy touch access.
Since most mobile users prefer to use one hand, implementing these tips in your website design will significantly improve the user experience.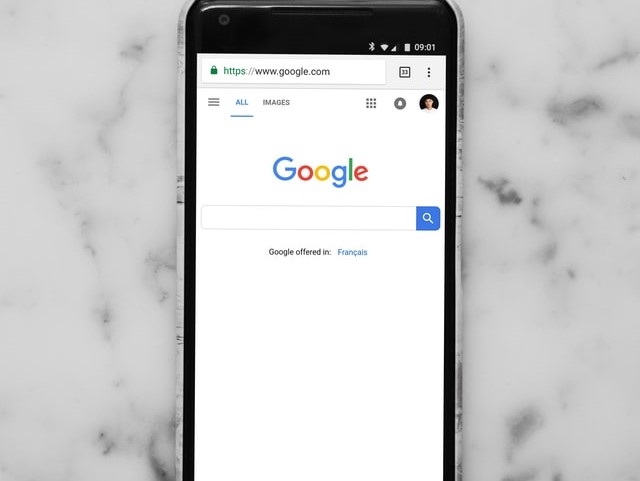 4.
Reduce load times
The time it takes to load all the elements on your web page is significant when improving the user experience. Google recommends a page load time of under 3 seconds for mobile or desktop. Any longer, and websites lose over half of their viewers.
If you allow for simplicity in your website, it will go a long way to reduce your load times. This will allow your visitors to interact freely without waiting for unrelated animations and graphics to load up, thus improving your site's user experience.
A good UX design manages to balance the needs of the users and your website.
To sum it all up, a website with an exceptional user experience can guide users to the information they desire quickly and smoothly and eliminates everything that might hinder them.
While it might seem simple to do in theory, it is a little tricky to achieve in reality.
In today's cutthroat market, focusing on user experience can be a great way to stand out in a positive light. Using these tips, you can start on your journey to provide better user-site interactions.
___
by Amtul Rafay
source: SiteProNews
Related Posts