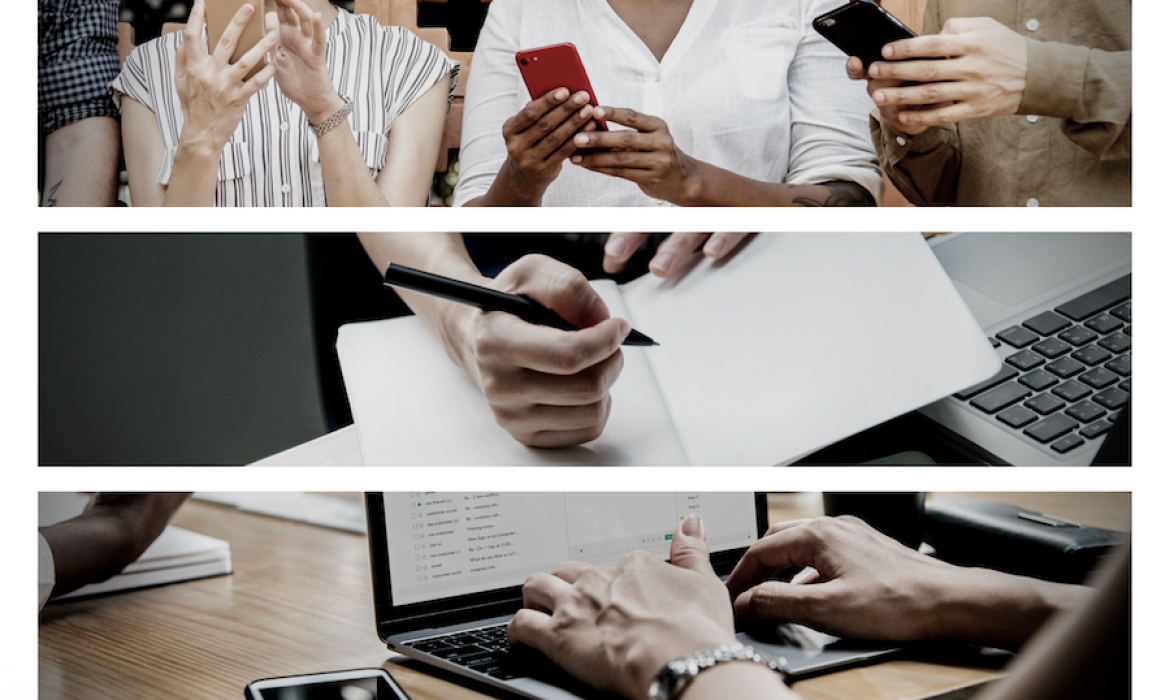 To stay in business, you have to go where the consumers are, and consumers are online more than ever. In fact, "more than a quarter of U.S. adults say they're 'almost constantly online.'" This is one of the more startling statistics from Mary Meeker's annual Internet Trends Report, which includes observations on how consumer behaviors are shifting and how that shift will affect digital marketing and advertising in the future.
Here are three digital marketing trends that Meeker highlighted, and my advice on how you can take advantage of these trends to get closer to your customers and increase your marketing campaigns' chances of success.
1. People Love Visuals, Videos And Voice
According to Meeker's report, Americans spent 6.3 hours a day using digital media in 2018, an increase of 7% from 2017. People are getting their information from many sources as well, which in my experience can make it harder to capture the average consumer's attention — but here's how to do it.
Images: As Recode states in its summary of Meeker's report, "images are increasingly the means by which people communicate, as technology developments like faster wifi and better phone cameras have encouraged a surge in image taking. More than 50 percent of Twitter impressions now involve posts with images, video or other media."
Take the time to ensure that your visuals accurately represent your brand image. Choose fonts, photos, graphics and logos that reflect your brand. Make sure they're all consistent. Then, use social media to get those images in front of your customers.
Video: According to Meeker's report, Americans spent 28% of their daily video watching time on digital video in 2018, compared to 25% in 2017. And the consumption of video is expected to keep growing.
To make video work for you, start by producing multiple versions of each of your video ads and tailoring them for different platforms. Some videos may be longer depending on the outlet; for example, most Facebook users are probably not signing onto the platform specifically to watch videos, so shorter ads that are only a few seconds long might be more suited to the site. Conversely, YouTube users are actively looking for video content and may be more amenable to watching longer videos.
Voice: Voice-based technology is growing, and its importance is only beginning to be realized. Meeker states that the installed base for Amazon Echo is up to 47 million units.
Voice search is already beginning to make inroads into traditional search engine marketing, so make sure you're prepared. Begin by optimizing your content for voice, not just traditional SEO. The main guiding principle of SEO applies: Provide users with the most helpful and relevant experience. Start by determining what questions your target audience is likely to ask, and then add content to your website that answers those questions. Answer them directly and in a conversational tone, keeping in mind that the content could be read out loud by a voice assistant.
Also make it easy for search engines to discover and process the content by developing an FAQ page that uses structured data, which as defined by Google, "is a standardized format for providing information about a page and classifying the page content." In short, structured data helps search engines understand what a page is about.
2. Programmatic Ads Are Big
Programmatic advertising — the use of software to buy digital advertising — is growing rapidly. According to Meeker, programmatic ads now make up 62% of all digital display ad buying.
Forrester predicts that digital marketing spending will reach $146 billion by 2023. In another report, Forrester predicts that there will be "a new emphasis on quality over quantity, a dynamic that will reintroduce human intervention into programmatic ad buying." This change will likely reward those who have built their solutions sets and bolstered their team for that market growth.
Ensure that your teams understand the capabilities of programmatic advertising and all of the platforms and solutions that support these efforts. The main advertising platforms (Google Ads, Facebook, YouTube, Twitter, etc.) already have built-in programmatic elements like dynamic bidding that advertisers can take advantage of right away.
Meeker notes that time spent on computers is on the decline and that most of the growth in time spent with digital media comes from mobile and other devices. Therefore, make sure your programmatic ad campaigns are mobile-friendly and optimized for on-the-go users.
When formulating a programmatic strategy, first think about who your audience is and how they use their mobile devices. Are they consuming content in apps or in a mobile browser? What type of content do they consume — video, audio, news?
Then, use creative that breaks through the clutter and distractions that exist on mobile devices. A variety of ad formats can be tested programmatically — from traditional banner ads and video to audio and native ads. Remember to optimize ads for the mobile experience: Ensure that the message is legible with a strong and clear call-to-action.
3. Customer Data Reigns Supreme
Meeker's report highlights the importance of "data plumbing" and how it can help marketers better understand their customers. Indeed, all digital marketing — including mobile, social, email, video and SEM and SEO — should be data-driven. Raw data that's collected and analyzed can be turned into actionable insights that you can use to tailor your campaigns to meet customers' needs. Over time, you can use artificial intelligence and machine learning tools to make campaigns "smarter" and more responsive to evolving trends and customer purchasing patterns.
Start by using Google Analytics to measure page views, bounce rates and more. Link Google Analytics to your Google Ads accounts so you can see how paid search clicks translate to website activity. Eventually, you'll be able to start applying historical data to help you better understand what has worked best in the past so you can optimize your campaigns for future success.
Let's Go
The digital marketing landscape is shifting pretty rapidly, and the old rules of the game may no longer apply. Be ready to embrace new marketing tactics and tools to stay ahead and win over your customers. It's not going to be easy, but it's pretty exciting.
___
by Tripp Donnelly
source: Forbes
Related Posts