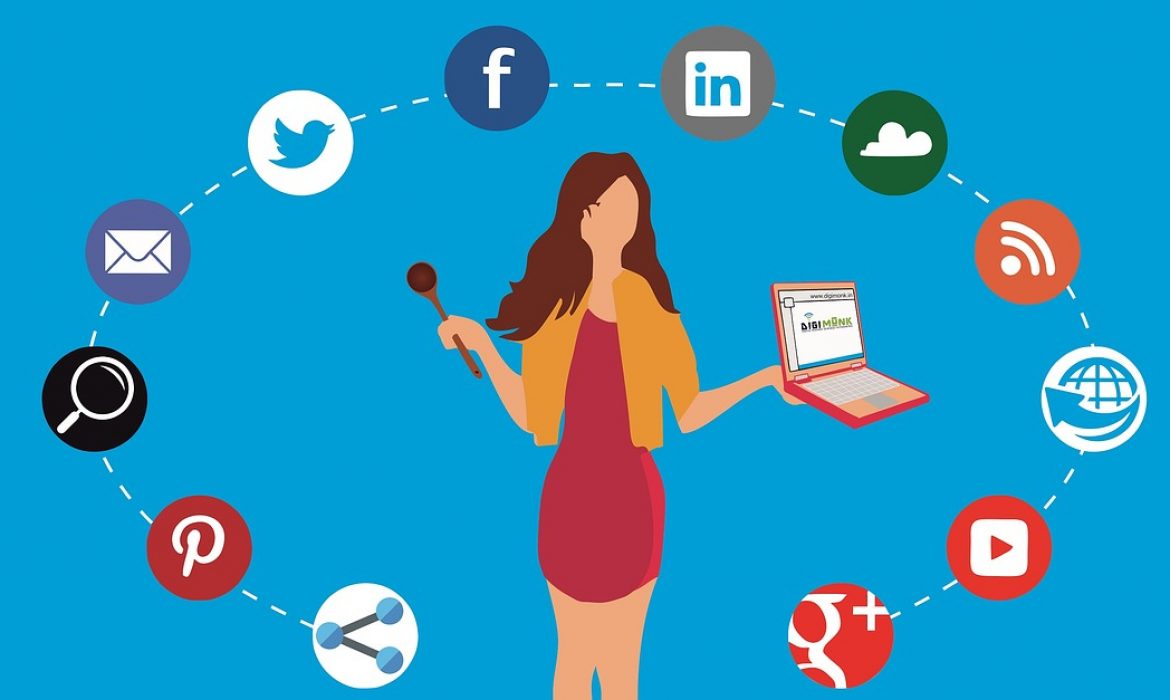 Boosting store sales is a common goal, but the strategies to reaching it are different. There is not a strategy or technique that fits well with every eCommerce website. Digital marketing is itself a vast that you have to venture out on multiple mediums to get customers. Covering them all may be difficult and out of budget for an online store that's why we need to be smart enough in staying to specific channels while getting maximum results. 
10 tips to increasing online sales 
Following are some of the proven tips and strategies to increasing online sales of your eCommerce website with the help of technology-enabled marketing tools and platforms.
1. Grow email subscribers
The people who interact with you once are more likely to become your customers if they are reached out through emails than the new users. Email marketing is effective, and a strong component of eCommerce digital marketing.
To make more out of your email marketing endeavors, you need to collect email addresses by sharing valuable information with users as a lead magnet. Compose an eBook, a course in a series of emails, or promise to keep the users well informed with a newsletter comprising new arrivals, deals, and discounts, etc.
2. Generate related products suggestion 
Display relevant products to customers who add a certain product to the cart. They are more likely to add it to get them both in the same order and avoid any extra shipping charges. Suggesting relevant products works like a virtual salesman that helps in increasing sales volume. You can either automate the process with a plugin or tool or manually create bundles of products from the same category.
3. Social media advertisements 
Include the major social media networks in your eCommerce marketing strategy. It can be used parallel to the organic reach and search on the platform so that you can get users from both the free and paid streams of marketing. Start with Facebook and Instagram so that you can reach out to massive audiences. As soon as you learn and grow in social media advertisements, move on to your business-specific social platforms such as Pinterest for visuals-driven products, LinkedIn for B2B marketing, or Snapchat for targeting millennials.
4. Personalize the landing pages 
Ecommerce digital marketing starts with writing a compact sales copy of a product or service. It needs to be creative, compelling and customized for the target audience. Get to know the target communities and their common behavior, and draft the content accordingly.
Reaching out to men, in general, will not be as attractive as the men who are interested in a specific sport or experiencing parenthood. Find out specific details about your concerned audiences so that they can easily relate to the copy.
5. Educate customers with blogging 
Use the blogging section of your eCommerce website to educate your potential customers. Online buyers are curious to know about a product, its uses, and its benefits. They do a lot of research, browse different stores, read about products, and compare features and benefits to get the best available product.
You can attract and engage them with informational content on the official blog so that they can go through it and easily make a purchase decision. Write detailed reviews, comparisons, and list articles about your products on the blog to improve store conversions and sales.
6. Contribute to other blogs
Running an online store will give you exposure to business intelligence. You will get to know business analytics, trends, seasonal effects, tips, and strategies about your business. Why don't you share such valuable insights on high-authority blogs and websites? There are famous news agencies and magazines that like to interview seasoned entrepreneurs for beginners and youth to get inspired.
Show your interest in such activities. Share your opinion; speculate sales increase of a specific niche in tweets, comments, and long articles to be in the limelight. Your popularity will make your store a famous one as people get to know the store is owned and operated by a professional and sensible businessman.
7. Create visual content worth sharing 
The internet and mobile technology are driven by visuals. The users like to view an image rather than text for a caption, go through quick steps in a Pinterest image rather than a short how-to article, and scan a creative info-graphic rather than an extensive blog loaded with information.
Highlight key features and advantages of products in images as they can easily be shared via WhatsApp and other communication channels. Pinterest images are also liked the most for easily adding to the boards.
However, infographics have a separate fan base. Some blogs are dedicated solely to publishing infographics. Create a few about your products, publish on store blog, and let the people embed it easily to their blogs.
8. Display customer reviews 
Reviews from your happy customers work as social proof that your store owns satisfied customers. New users would like to know what the existing customers have to say about your product or service. Ask yourex happy users to share a few words about their experience consuming your products and display them in the store. Collect as many testimonials as you can to form a separate section for it and create a positive impact. It shows that you have a supportive community of customers around the store.
9. Compliment unhappy customers 
The way happy customers bring you more business, unhappy customers spoil your sales. They not only stop visiting the store themselves but spread negative remarks among their social circle. Reach out to your unhappy clients, apologize for their unpleasant experiences, and greet them with complimentary items. They might still be unwilling to do the shopping, but at least they won't spread bad words about you in the community.
10. Minimize sales return 
A return sale simply means you have to refund the customers, pay the damages, or replace a defective piece with the new one. It declines the sales volume. An amazing strategy to avoid such a thing happen is to recognize the reasons for sales return. It is common in the fashion industry as the customers find difficulty in ordering the exact size of dress or size.
Deal it with a size chart that shows measurement alternatives of your products with the standards sizes. Another factor can be the quality as well. Work on improving the quality so that customers like every item you sell. For customized products, you can implement prepayments and a percentage of deduction on return to ensure the customers are satisfied with the results the time they place orders.
Final words
Digital marketing is quite different than conventional marketing. It believes in educating customers and removing any hurdles that may be preventing them from placing orders.
You can start sharing valuable insights via email subscription or describing products on the blog, contribute to high authority websites, and create easy-to-read visual content. Continue the sales growth with relevant product suggestions and social media advertisements. These tips can surely help you achieve the sales goal.
___
by Simon Walker
source:TECHIEXPERT
Related Posts