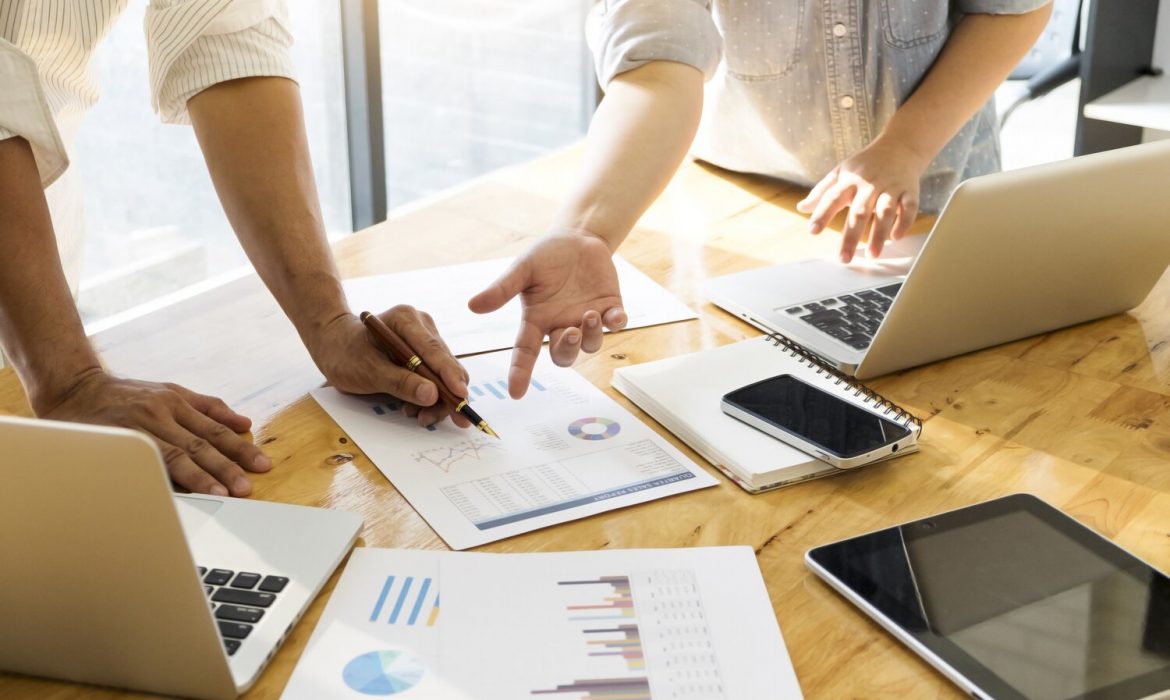 Digital technology has revolutionized how we live, work, learn and interact with others. Ethically speaking, you want your business to use the digital experience as a positive way to connect with your audience. There is a reason why people want to get rid of cookies. The digital experience has become cluttered with fluff.
For businesses, breaking through the excess noise has increasingly become a challenge. Mid-funnel strategies and campaigns, like account-based marketing, can help build digital relationships which further become the pathways to revenue.
Capturing the attention of buyers today looks a lot different than it did just a few years ago. In my experience, the best account-based marketing (ABM) campaigns are inclusive of the following four components:
• Personalized: Your ABM campaign should identify and provide valuable insight into at least one of your customers' pain points.
• Actionable: All content should contain a strong and thoughtful call to action in order to prompt engagement from your target audience.
• Considerate: Timing is everything. Consider that it can take some prospects reading three to five pieces of your content to want to talk to a salesperson.
• Seamless: Each .com experience should end with getting the user through the next journey or call to action (i.e., sending the user to a blog or other resource that leads to a gated piece of content).
Have some awareness of why you want to target a specific account in a breakout ABM campaign. This allows you to use technology to target and manage accounts that are worth your time and will result in the highest ROI. We have seen greater inbound web growth, engagement and lead generation on past campaigns that have general content direction at the forefront.
Another key tenet is personalization. The more someone genuinely feels connected to your brand and campaign, the more likely it is that you'll earn their attention. To do this, you'll definitely have to qualify your audiences. Qualifying a breakout ABM campaign means that you'll break out specific groups of accounts in order to reach decision makers and raise awareness. This type of campaign should be run when you want to reach a specific group of people and have an understanding of the content they may be interested in. Additional breakout campaigns are also recommended if there are more than five prospects from a single organization that bubble up around specific content. This signals interest from multiple parties around an area of context for additional value-add content and pain point messaging.
If you're trying to understand an audience better, run an awareness campaign to put your brand in front of as many relevant people as possible. If 30-to-45-day campaign results are above benchmarks, aligned with KPIs and have positive inbound growth plus engagement on a .com end destination, this indicates the user is navigating through all content channels and is likely to convert. Then, you can switch to a campaign focused on lead generation. Oftentimes, lead generation campaigns can be aligned with remarketing campaigns to continue assisting that user down your customer sales journey.
When talking about results-oriented success, the breakthrough from digital communications with a specific account is realized when we see a conversion on any information-capturing device or experience. From there, they can be nurtured by an inbound team and, in some instances, individually by the business development team. This is how you take online engagement to the offline space. But, if after 30 to 60 days the lead generation campaign produces fewer leads than forecasted, return to the awareness portion of the digital experience. In this case, you could serve other brand awareness content such as an evergreen blog or resource, information-capturing experience, gated content or on-page form completion.
If all else fails, realize the target is not aligned and move to a new account or group of accounts. You'll want to use tools to track the information you've compiled and test the campaign's effectiveness so the next round includes better information from what you've learned. Analytics and tracking actions taken within any of your ABM campaigns will ultimately be the way to better align messaging and content for greater conversion.
___
by Ashlee Piga
source: Forbes.com
Related Posts