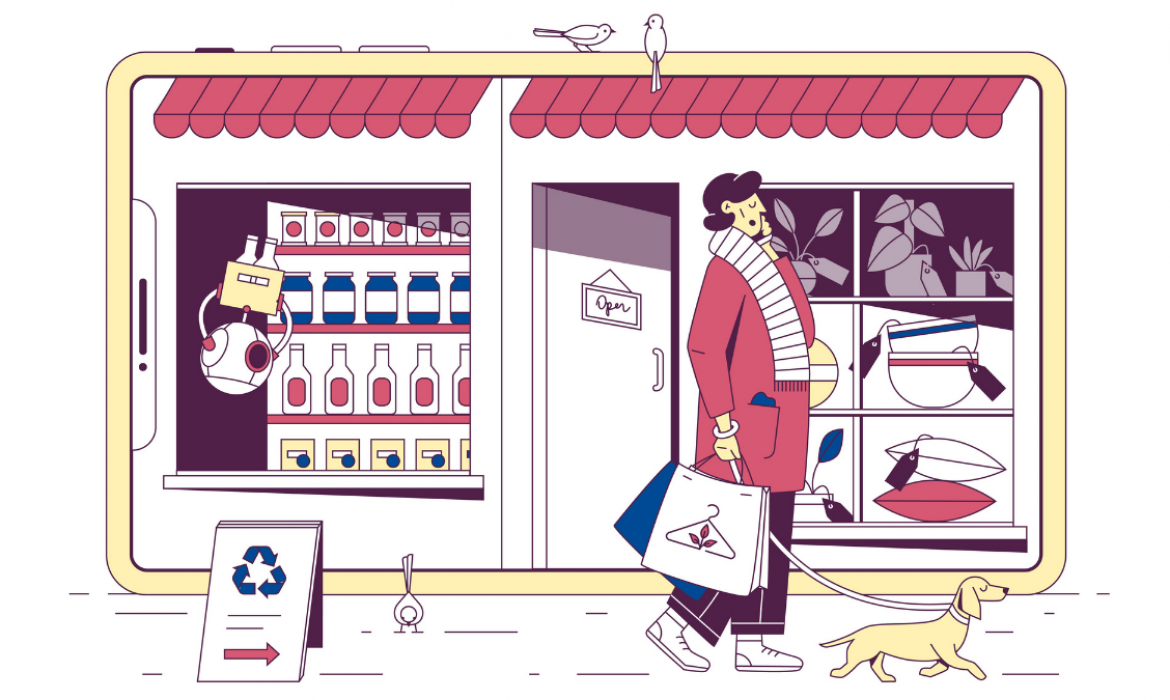 The year 2021 has been phenomenal for Digital Marketing. From adapting to the new normal to churning out fantastic results driven by Artificial Intelligence. A roller coaster ride that has brought in a rapid switch from traditional marketing to the digital marketing space. Traditional marketing loyalists have also given big thumbs up to the emerging digital marketing trends.
Trendsetters of 2021 to go a million miles in 2022
AI seemed to be like rocket science a couple of years ago, but today it's the core of digital marketing. According to a McKinsey analysis, AI provides the greatest value in digital marketing. Programmatic buying is the new way of designing digital marketing campaigns. Algorithm-based, data-driven, and technology-backed marketing strategies are predicted to give explosive results to digital marketers. Chatbots are just one of the many explosions. AI-backed customer engagement has completely changed B2C communications. Anytime and instant connect have been the most distinctive features leaving a positive impact on customer experience.
It's rightly said that content is the king. The outreach, impact, and scope through influencer marketing have reached new bounds by creating compelling content. Influencers have shown a larger impact on the audience by building an instant connection. Brands have achieved higher recall value due to influencers' popularity and customer-centric content. Influencer Marketing will be the driving force in brand positioning and increasing their market share across regions.
Targeting customers based on geographic locations is known as Geomarketing or Geofencing. Analysis of demographic and location-based data plays an important role in geomarketing. This is the next big step in digital marketing since there is a huge boom in online penetration in rural regions as well. Geo-targeting can help narrow the distance between brands and customers. Regional content has seen a huge surge in customer engagement. This will continue to grow manifold in the next year as well.
Search Engine Optimization has gained immense relevance in recent times. Digital Marketing strategies built on keywords searches resulted in better landing on web pages, higher call to action (CTA), and greater monetization of investments. To achieve greater visibility and organic traffic, SEO will play a crucial role in the years to come.
This has been the most engaging and competitive space in the digital world. Video sharing has given birth to distinct trendsetters like Instagram Reels, YouTube Shorts, TikTok to name a few. Digital Marketing has seen humongous penetration to the nooks and corners of the world with these video-sharing tools. Short video formats will continue to be the flavor for many upcoming seasons.
Digital Marketing Changing the Brands' Perspective 
Erstwhile, brands usually focused more on selling their products. Today with digital marketing, the customer lifecycle is given equal importance. Each phase of the customer lifecycle brings the brands a step closer to leveraging their investments.
Discovery

 – This is the early stage where the customer is researching and exploring the web through keyword searches. Brands need to be on the top of the charts of various search engines. This helps customers to quickly touch base with them.

Education

 – Inform and educate customers about the array of products and services the brand has to offer. Convince the customers by showcasing the best possible solution for them.

Purchase

 – Customer engagement is considered to be fruitful when he purchases the product. This reflects the success of a brands' marketing strategy.

Post-Purchase Service

 – Product-related queries arise at this stage. Customers have a pleasant experience when they receive post-purchase service. Their feedback and reviews can add value to future product developments.

Retention

 – Customer retention relies on the hands of the brands. Engaging with existing customers at periodic intervals leads to higher customer retention.

Advocacy

 – Customer loyalty leads to advocacy. The customer will be an advocate/influencer in further marketing the brands' products and services. Positive word-of-mouth or recommendations are driven by advocacy.
The Digital Impact
The past year has witnessed a massive digital revolution. The coming year will see more waves of innovations and adaptations. Digital marketing has created a huge impact on consumer behavior. Spontaneous click-to-action is reflected in e-commerce volumes and the growth rate of digital payments. Omnichannel marketing through social media platforms, OTT, and in- gaming ads will dominate across all sectors around the globe. The digital impact will continue to rise exponentially each year, cheering the efforts of digital marketers.
___
by Rikki Aggarwal
source: MarTechSeries.com
Related Posts